Mixtapes
6/5 – New Music Weekend Playlist
|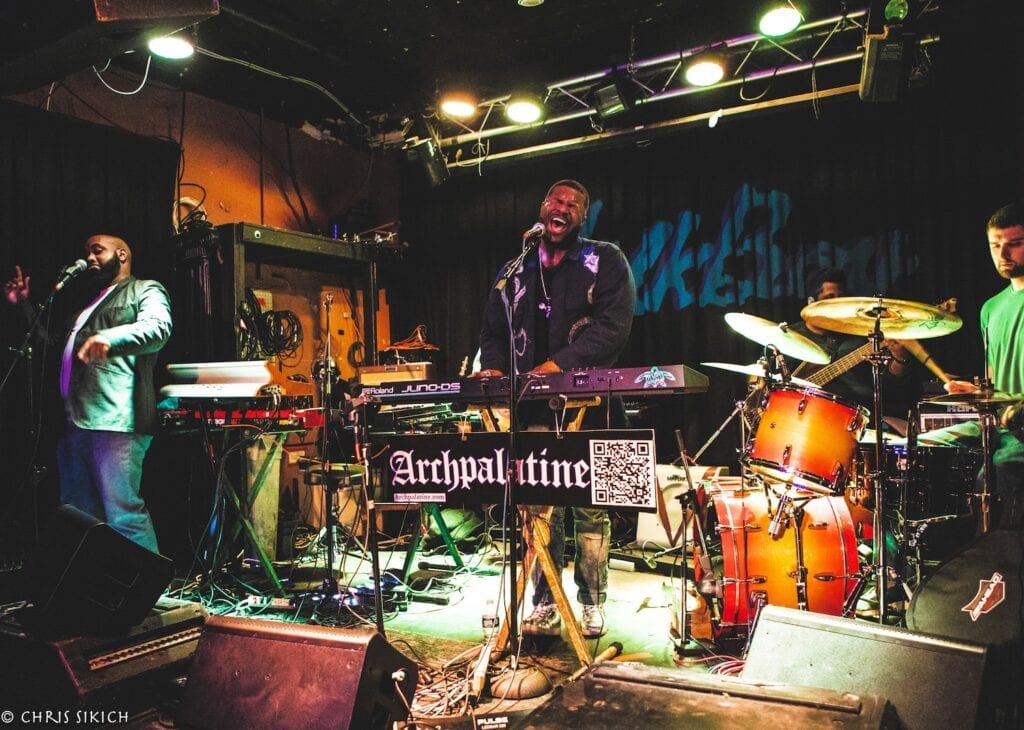 Archpalatine – "Riding and Rolling"
Archpalatine's new single, "Riding And Rolling," opens in classic Archpalatine fashion. Drifting piano chords overlaid with singer Derek Anthony Wilson's soaring vocal delivery. About 30 seconds in, the tone shifts and the beat kicks in with a fun as hell hook that's been stuck in my head for the past 24 hours. Danny Newport jumps in to throw some call and response, and the track builds on Archpalatine's signature sound while delivering something new.
Harrowgrove – "Pretexting"
Harrowgrove is the project of Philly-based producer and guitarist, C.J. Davis. He's got a new album coming out soon, and has been dropping singles in preparation. "Pretexting," which came out back in March, delves into dark themes such as a relationship gone bad. Davis's haunting falsetto draws us into his world, before launching into a torn and conflicted chorus: "How bad do you want me? Would you let me on?"
Highnoon – "Not The One"
Philly-based Highnoon makes beautifully sun-drenched indie-rock, and the band released their debut record, Semi Sweet, last year. On "Not The One," singer Kennedy Freeman drops a truth anyone can understand: the concept of being "drunk on a Tuesday," forgetting to text someone back. It's a cathartic waltz through regret and miscommunication, evoking summer days and putting off responsibilities.
Bartees Strange – "Mr. November"
One of my favorite releases so far this year is DC-based Bartees Strange's Say Goodbye To Pretty Boy. The record is a reinterpretation of the music of The National (the title references early cut "Murder Me, Rachael"), and a highlight for me is "Mr. November." The song, which itself lampoons upper-class white privilege, takes on new meaning when coming from a voice of color: "I'm the new blue blood, I'm the great hope."
Camp Candle – "Lilah"
Philly experimental duo Camp Candle released their genre-bending EP, If We Had A Pool, last year. One of the record's singles, "Lilah," channels Beach House in all the best ways while shifting expectations of where the song could go next. It's split in half by a slick guitar solo with a tone that could be described as "Isley Brothers meets The War On Drugs," all floating over this ominous, rotating Leslie speaker sound.
Also check out the new music that The Globe premiered this week: