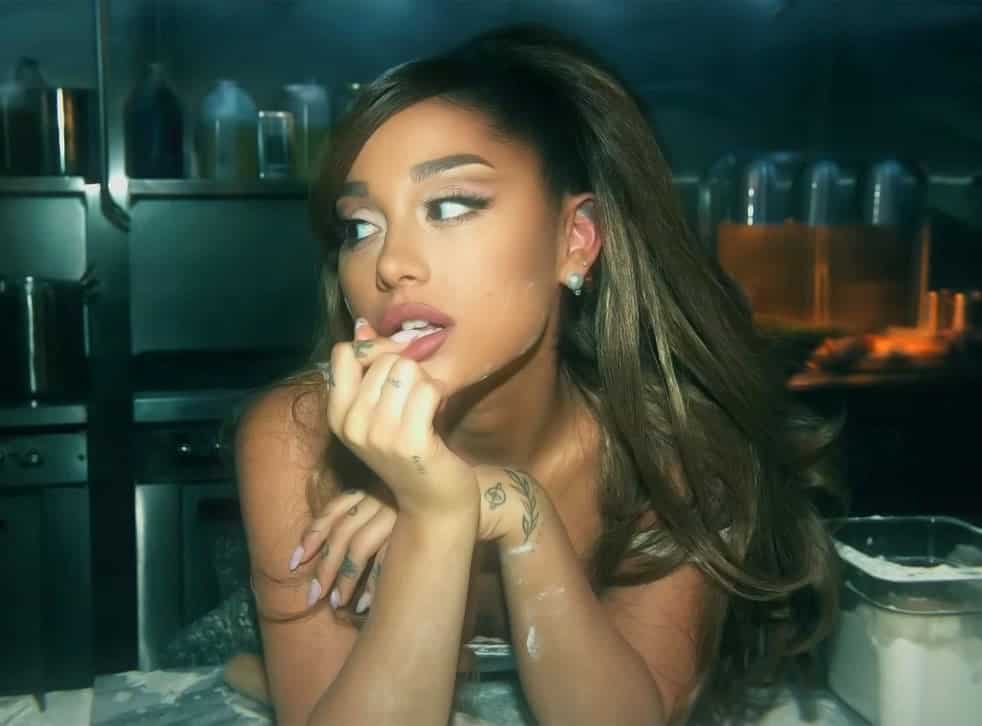 Recently, there was an article published on CNN about all the music artists who we're longing to hear from in hopes they save us from our misery as we close out this dumpster fire of a year. Included on that esteemed list? 
Adele, Rihanna, Kacey Musgraves, Kendrick Lamar, but not Ariana Grande. When news broke that the "7 Rings" expensing diva was going to serve us with her sixth studio album, Positions, needless to say, the Internet–and the world–went crazy. This not only proves that this tattered world needs a lil' Ari indeed just as much as she (clearly) needs us as we all know she really, really loves her fans. Hey, girlfriend's been through a lot in her twenty-seven short years…we've certainly got her back. 
So, why didn't she make it on that list? Is it because we got the 1, 2 six-months in between punch of August 2018's Sweetener, and February 2019's Thank U, Next and the world didn't think a new set was possible after all that Billboard chart destroying gusto…and that she would take a "break" like some other pop songstresses we know? Or, maybe people just assumed that her respective 2020 collaborative chart-toppers with Justin Bieber ("Stuck With U") and Lady Gaga ("Rain on Me") we're enough to quench our thirsts? 
Or, maybe, just maybe, there's still people left in this world who don't take Ariana Grande as a serious music artist yet? Ahem, ahem. 
Well, you're truly missing out because Grande's not only here to stay, but she's not done quenching any of our music thirsts just yet. In fact, she portrays quite the musically thirsty–both literally and figuratively–songstress on her latest effort;a subdued collection of sultry, sexy grooves complete with plenty of bedroom ready vibes that you'll want to get down with. 
Now, if you're looking for the thumping bop of "Rings," or even the silky dance smooch of "No Tears Left To Cry," you're not going to find it here. Instead, Ari trades in the bubble gum bounces for a batch of softer treats that show reminiscence to the vocal restraints Mariah Carey gave us on her 1997 masterpiece, Butterfly. 
Not to compare the two singers because you really, really can't (ever…so, stop trying), Positions might be the exception. Much like Ari is twenty-seven releasing this record, MC was also twenty-seven during the Butterfly era. It was also at this point that both women needed not to prove that they could just be refined hitmakers for mega-producers, but that they could exude confidence in themselves to create an album that was all them and nobody else. 
This record proves that and then some and it's certainly all Ari up in here. A risky move? Yes, because one cannot tell a  lie…streaming through, there's really not that (thank u) next chart-topper that you can pick right out like her previous records. In contrast, Butterfly was the same way with lead single "Honey" being the exception, and of course, "My All" as Mariah took a more her turn with the material that wasn't necessarily true pop radio grabbing. 
Here, it's the same way, except for way more hornier. The title track and it's accompanying President Grande inspired music video are already Ari classics, but only the self-empowering "just like magic" and the Doja Cat accompanying "motive" (maybe) sound like true Billboard hits….and that's okay. 
Straight from the opening strings and sass of "shut up," to the disco-tinged flavor of "love language," and especially to "my hair," which is in fact and R&B dipped ode to her trademark pony, this album is less about Ariana Grande the pop singer, and way more about Ariana Grande the sexually infused woman underneath that said trademark (and frightening?) pony. 
Just listen. 
Oh, and did we also mention that Ari really, really likes to get it on? If we've wondered just what the "Break Free" diva was up to during those mind-numbing quarantine months, it was getting to know her current man, the dashing, Dalton Gomez, really, really well. 
On the giggly "34+35," she forces us to do math in the bedroom (figure it out?), her "Love Me Harder" co-star, The Weeknd, joins her again on the baby makin' ready "off the table,' and on the whistle register swirling album stand out, "nasty,"
"I just wanna make time for ya/Swear it's just right for ya/Like this p*ssy designed for ya," our girl wants to, well, get downright nasty…and we're here for it whether some like it or not.
At this point in her just under a decade career, Grande has the smarts to show that she's no one's produced pop music puppet anymore. While there's no certified pop feasts like "Into You," "Side to Side" and "thank u, next," it's a stripped down version that much like Mariah at at this point in her career (except without that whole Tommy Mottola drama), it undeniably showcases a true evolution of a standout music artist. 
Is Ariana horny as all hell? Yes, but what else are you going to do when you can't go anywhere this year and you've got a new man? You can also go into the studio with your trademark pony and craft up some slinky music "Positions" that are absolutely worth a listen.
Thank you once again for saving our 2020 lives, Ms. Grande, even if there's some that just don't get it yet. They will. 
About the author: Patrick DeMarco has been an avid entertainment writer for the City of Brotherly Love for just about a decade now, and is happy to keep the fires burning as a contributor for The Philadelphia Globe.