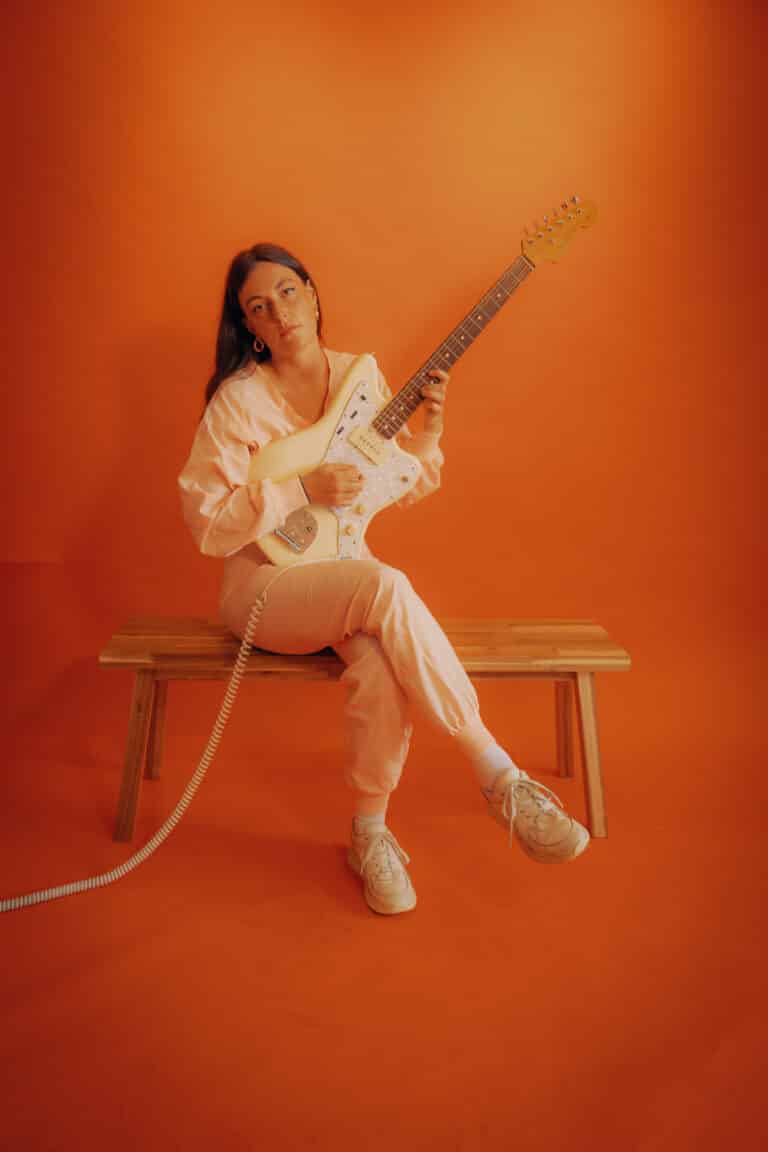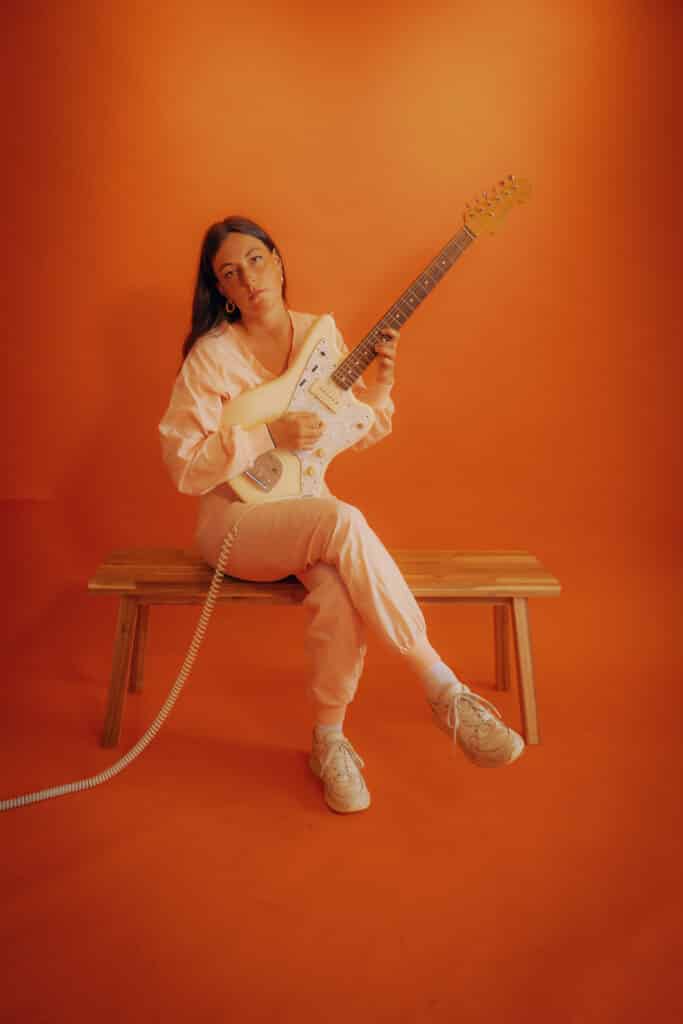 Jazzmaster wielding, Brooklyn songster, Aubrey Haddard, has just released her delightful, monochromatic new video for "Sweeter The Honey," her second single out this year. Shot at The Gallery Philly by filmmaker/photographer Bob Sweeney, Aubrey's wardrobe was provided by local favorite, Retrospective Vintage. Needless to say, we are thrilled that one of our new favorite artists has such strong ties to our city.
The retro and new wave inspired song is anchored by a melodic and driving bassline featuring sparse and delicate guitar work from Haddard. The singer appears from behind a set of window blinds, exposing only the lower half of her face to deliver the opening lines, "watch out…you're never gonna get it if you always think you are" in hushed tones. The song is sultry, groovy and catchy in all the right ways.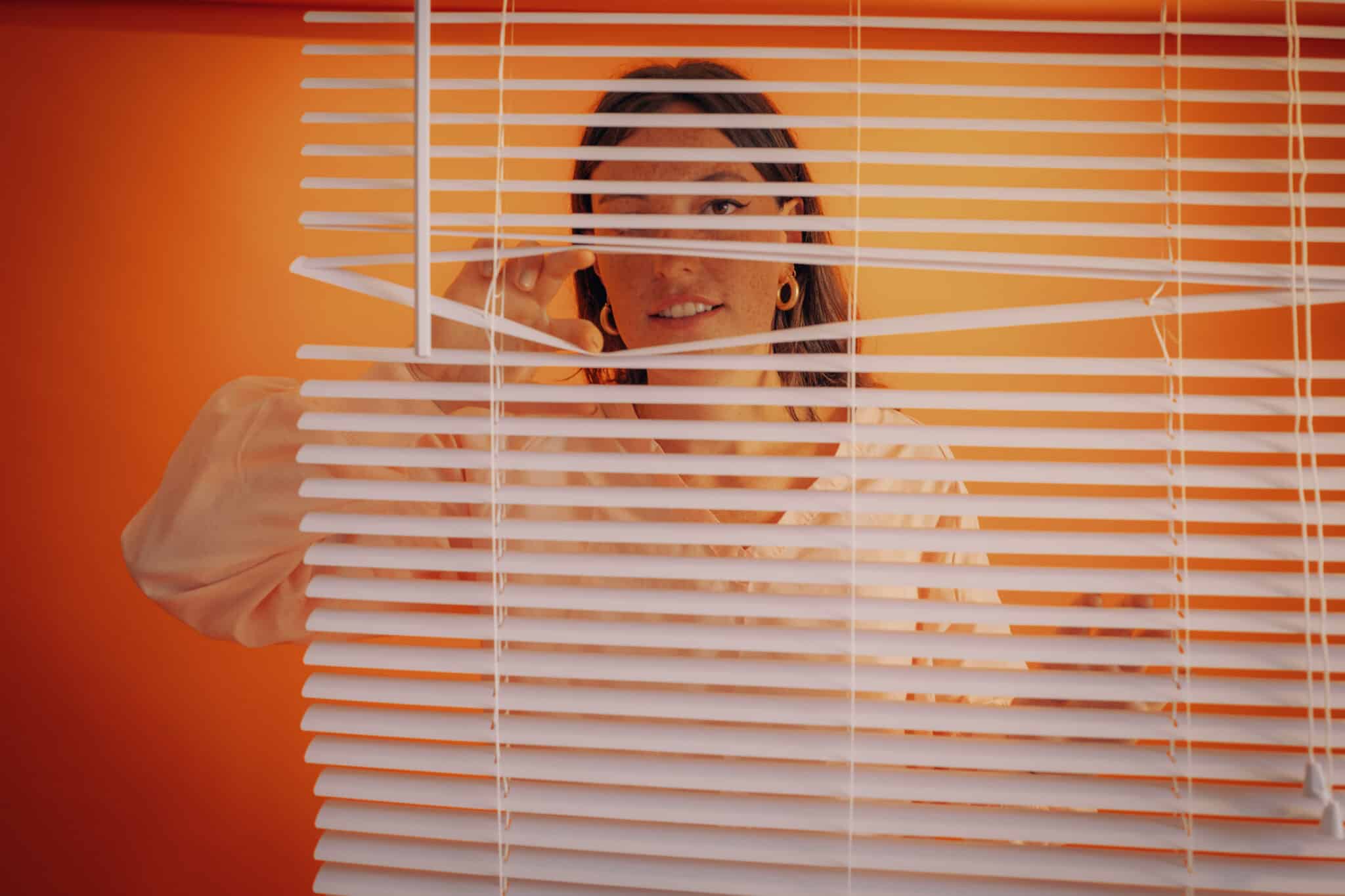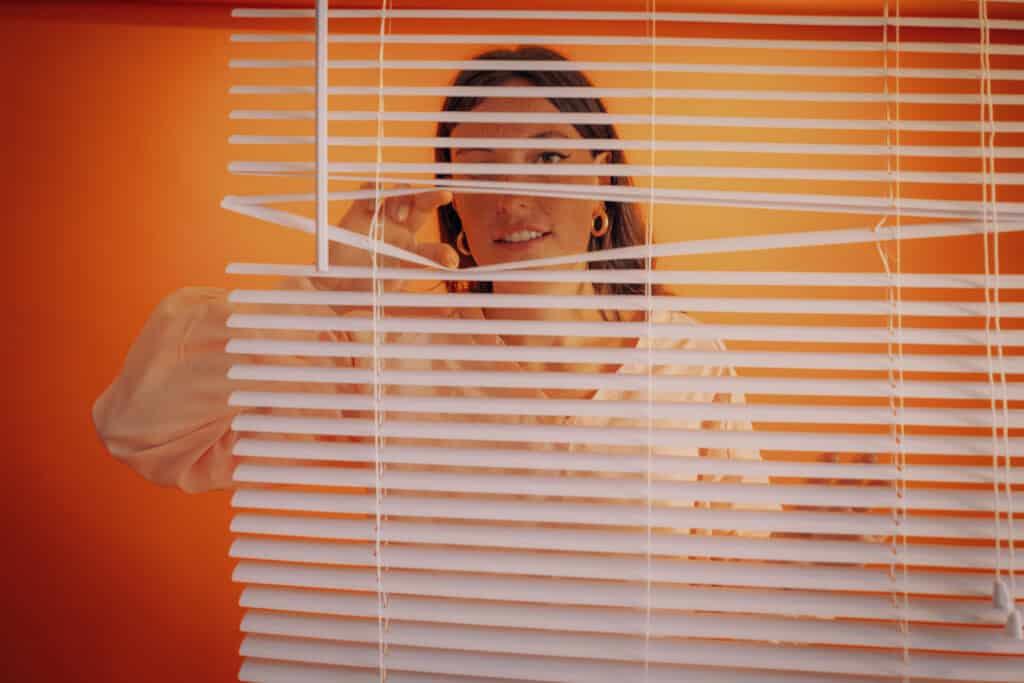 Writing 'Sweeter The Honey' started with the bass line and came together quickly," says Haddard. "It really hasn't changed much since its inception. Bandmate, Charley Ruddell has a knack for creating really melodic, infectious bass lines and this one is a perfect example. We decided to feature the guitar on the bridge and I think it gives the song a lot of head room right before we bring the hammer down."
"The sugar-coated video conceptualizes the idea that things are not as they seem," she continues. "[It's] almost [a] distraction from the underlying warning. kind of like 'come, see my fruit? have some. It might be poisonous. I might be too."
Dig into this live version of "Sweeter The Honey" recorded at Brooklyn's C'Mon Everybody in November 2019 and find yourself transported to a time when we could be in small clubs together, enjoying music and watching performances in person. We can't wait until we can do this again and seeing Aubrey Haddard live is at the top of our list.
Find Aubrey Haddard Online:
Website
Facebook
Instagram