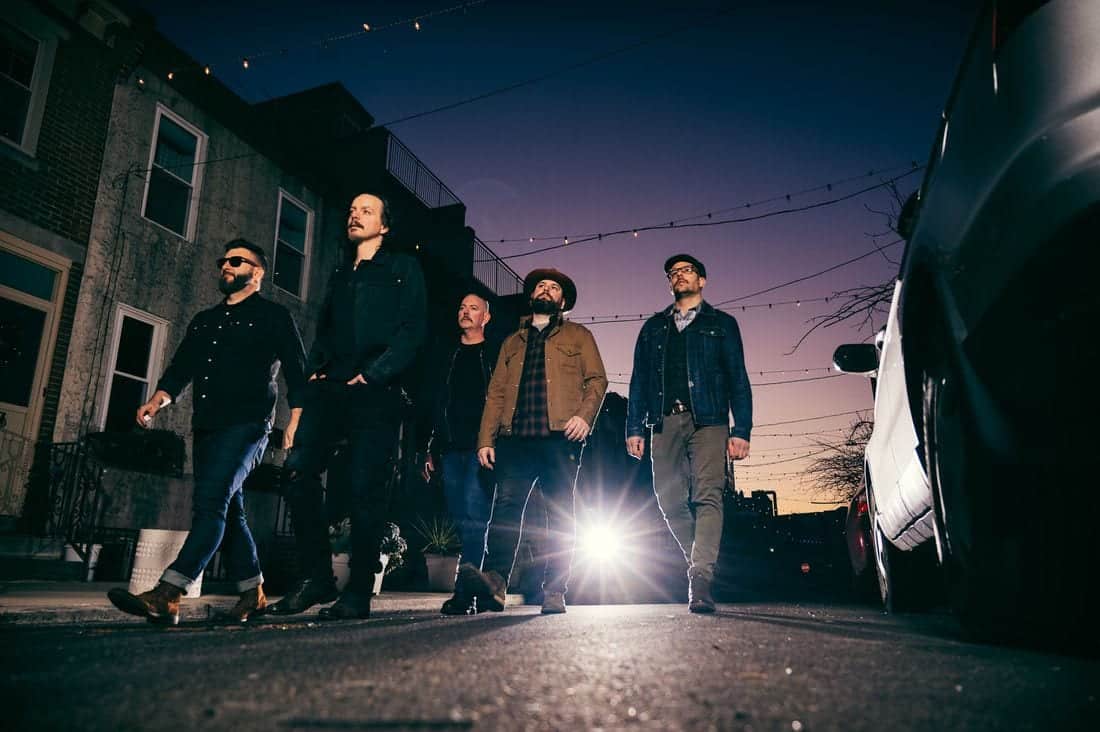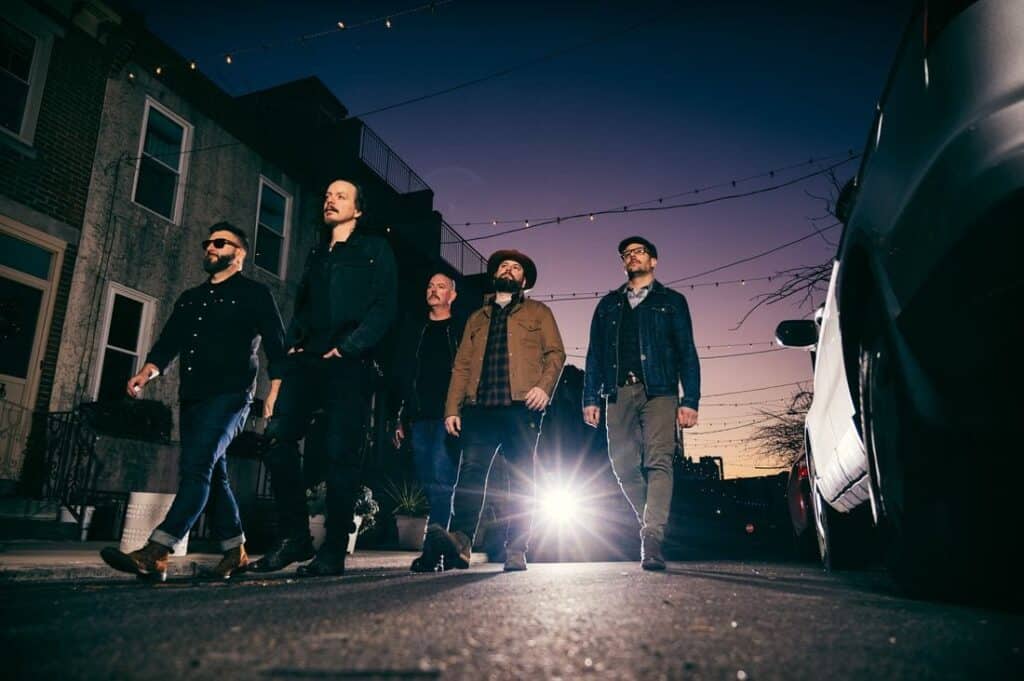 Dispatch from Around the Globe – Summer Quarantine Edition
Brother Starling released their debut Americana LP, The Weight of Change, and have received accolades from American Songwriter, Philadelphia Weekly, Americana Highways, That Music Mag, and Americana UK amongst others.
What's your favorite song that reminds you of summer?
Brian Fin (Bass): "Staring At The Sun" by U2 from their "Pop" record that everyone hates except me.
Joe Ryan (Guitar, Keyboard): "Vacation" by The Go-Gos. My crazy dad used to blare this on the cassette player in our station wagon on the way to Ocean City every year as a kid. I still do that.
Mike Rusch (Guitar): "School's Out for Summer" Alice Cooper and strictly because of the movie Dazed and Confused:
Geremiah Giampa (Primary songwriter, guitar, lead vocals): Basically, anything by Bob Marley gives me the summer vibe. 
Tom Mellon (Drums): G buzzed in first with my summer soundtrack but "Fool In The Rain" by Led Zeppelin is right there too for summer jams.
We are always looking for new film and television to check out. What's your favorite thing you've watched over the past few months?
Brian: There are way too many choices so I generally have an anxiety attack and then just listen to music.
Joe: I've been really enjoying Schitt's Creek. It's a modern day answer to Arrested Development.
Mike: Ozark on Netflix for sure
Geremiah: I'm not really a TV or movie person. I always feel like I should be tinkering with some project around the house instead of relaxing in front of the television.
Tom: "I Know This Much Is True" with Mark Ruffalo playing two characters was phenomenal. The series and the acting in general was nothing short of stellar.
Your vacation plans probably got thwarted due to the global pandemic. Where had you hoped to travel to this summer? Where are you planning to do some fun, summer things this year instead?
Brian: Vacations are for the weak. We are supposed to work 24/7 now to compete with AI.
Joe: The Great Smoky Mountains. I was really looking forward to camping and then listening to some homegrown bluegrass in Asheville. CANCELLED.
Mike: We've been laying low but finally renting a cabin or small lake house with the family would be pretty awesome.
Geremiah: My wife is due to have our first child in August, so we were already planning to keep any summer travel local to the shore here and there.
Tom: Like every summer, my family heads to Northern Maine near Acadia National Park and thankfully Maine has contained the virus very well. They have just opened the state to visitors so we're looking to take our annual pilgrimage in August. Other than, I'll be G's neighbor down the shore.
Can you recommend a local, Black owned business that we should check out?
Joe: The Breakfast Boutique with locations in Chestnut Hill, Mt Airy, and Logan. Incredible. You must try the turkey scrapple.
Mike: Barkley's BBQ
Tom: Warmdaddy's
What's your favorite shore town?
Brian: I do not like the beach and find most beach towns to be tourist traps and generally offensive.
Joe: Cape May has it all for me. I love the history and the atmosphere. But I was an OCNJ kid growing up.
Mike: What Brian said…
Geremiah: I'm a Cape May / North Wildwood kind of guy.
Tom: North Wildwood
Lots of people have been releasing music over quarantine. What's your favorite release that came out since March?
Brian: Jason Isbell and The 400 Unit's "Reunions" is pretty cool, although it's release was planned before the pandemic.
Joe: I was really excited to see Mondo Cozmo on 3/12 then the world shut down. His new album New Medicine is really worth a listen.
Mike: "One of Those Days" by J.D. Simo
Geremiah: Our former guitarist has a band called Raven State that put out an EP.
Tom: This is a new release but in only a week, it may be a contender for one of my top albums of the year "The WaterFall II" by My Morning Jacket
What's your favorite summertime tradition?
Brian: Yelling "Get off my lawn" at everyone. Even before I had one.
Joe: Biking through Valley Green is pure heaven, but nothing beats body surfing waves at the beach with my son.
Mike: Growing up it was definitely spending the summer with my grandmother in Pittsburgh, we had so much fun and that's when I first started playing guitar.
Geremiah: Wondering why I live in such a humid part of the country? I traditionally threaten to shave off my frizzy curly hair or complain that "my will to live is fading" from the soupy air.
Tom: Watching JAWS on a projector screen or at a movie theater on June 20th which is the date it was released in 1975…the original summer blockbuster!
What's your favorite summertime treat?
Brian: Being able to find good Mango Salsa and put it on everything. EVERYTHING.
Joe: My family has a tradition of root beer floats for the last day of school. Dots bakery in OCNJ has the perfect cream donut. Get there early because they sell out!
Mike: Early morning pork roll egg and cheese in Avalon, NJ with the inlaws before everyone wakes up
Geremiah: Vanilla Peanut Butter ice cream from Cool Scoops in North Wildwood.
Tom: Mine is a variation of G's answer but it's a must…Vanilla Peanut Butter shake with extra peanut butter sauce from Cool Scoops in North Wildwood
You've probably sharpened your cooking skills since quarantine began. What's your favorite thing to make for a meal these days?
Brian: I'm all about breakfast at my house. Been coming up with different varieties of hash brown omelettes with all kinds of veggies.
Joe: My girlfriend is an incredible cook. She's introduced me to Czerw's Polish Kielbasa in Port Richmond. Please support these awesome people and their quality meats and pierogies.
Mike: I finally switched to a charcoal grill and it has been pretty amazing – smoking ribs low and slow, grilled bbq chicken and burgers all day.
Geremiah: My wife is an excellent cook, so I eat whatever magic she whips up.
Tom: Grilled Tuna Steaks with nothing more than cracked pepper, sea salt and garlic powder
Best summer concert you ever saw? What's your favorite venue to see a summer concert in?
Brian: Modest Mouse w/ Hop Along (from Philly) at EchoStage in DC on Labor Day Weekend 2015. I went alone and it was joyous.
Where the Phillies play is my favorite place to see a Summer Concert. There's something special about music in a Baseball Stadium.
Joe: I miss the XPoNential Music Fest this year! There have been so many great performances at these festivals over the years but one that sticks in my mind was Man Man on the small stage years ago and it was so much fun.
Mike: I grew up with "METAL IN MY VEINS!" and my first concert ever was Metallica at Merriweather Post – Summer 1994. Merriweather kind of sucks so I would say on a nice evening on the lawn, when the breeze is just right, it's hard to beat BB&T Pavilion.
Geremiah: I saw Jerry Garcia in California and let's just say that my mind was somewhat altered and it turned out to be a life changing experience. I have alway enjoyed the lawn at the Mann Center during the summers.
Tom: Lollapalooza '92 at Montage Mountain in Scranton was my favorite summer concert. The lineup was full of bands that made a mark on music as we know it today and I learned what a mosh pit was within minutes of being there. My favorite venue to see a show in the summer is the Mann Music Center. Easy to park and always a good vibe…even in the rain.
Favorite Philly bands right now?
Brian: Church Girls
Joe: Mondo Cozmo rocks. I've had to privilege to open for a really soulful, mood band called A. M. Mills and they are really impressive. Both bands have new albums this year.
Mike: Throwing some love to our friends in Athensville
Geremiah: They've been around for awhile, but I really like Dr. Dog.
Tom: The Bad Bees & Hurry
Favorite non-Philly bands right now?
Brian: Modest Mouse. Always and Forever.
Joe: Lord Huron is a beautiful soundscape. They have a true vision of an album as a work of art. Lera Lynn has a beautiful voice and integrates old country western with indie themes. Car Seat Headrest rocks.
Mike: Bands aren't really releasing new music during the pandemic so I've actually been listening to a lot of The Who lately for some reason
Geremiah: The state of the country has got me listening to a lot of Rage Against The Machine lately. I think it's time they put out some new music.
Tom: Tame Impala has been a go to for me in the past few months
And my band for all seasons is undoubtedly, The Bronx.
Favorite Summer Blockbuster(s)?
Brian: Movies are too long. Who has time for that?
Joe: It has to be Jaws, Tom's favorite movie.
Mike: Jurassic Park, I think that is the only time my entire family went to the movie theater together.
Geremiah: Summer Rental with John Candy
Tom: Joe was right. It's JAWS.
Current summer reading? All time favorite summer read?
Brian: I just read a new release called "Hidden Valley Road: Inside the Mind of an American Family" by Robert Kolker. It's the story of a family with twelve children in which half of them are diagnosed with Schizophrenia over the course of several years. It adeptly tells the history of the family, the science behind schizophrenia and how studying their genetics led to both breakthroughs in, and better understanding of the illness.
Joe: I miss reading the newspaper on my train ride to work. I still love doing crossword puzzles though.
Mike: I don't read a ton but I do like Audible. Steve Gorman's new book "Hard to Handle: The Life and Death of the Black Crowes" is pretty amazing and even better as he narrated it.
Geremiah: Basic Wiring & Electrical Repairs by this amazing author named Black & Decker
Tom: I've been brewing a lot lately so this is my bible these days: The New IPA: Scientific Guide to Hop Aroma and Flavor by Scott Janish
What's your favorite summer jawn?
Brian: I don't even know anymore…
Joe: I don't wear shoes anymore. Only Toms. Love those jawns. Rita's water ice is the jawn too.
Mike: I went for a late night band coffee run once and Tom said "yeah, with all that jawn…" I had to call him to see what that meant as I'm originally from western PA, HA!
Geremiah: Is that Jaws' cousin?
Tom: Drinking a Neshaminy Brewing Co. J.A.W.N. Pale Ale at the beach listening to the waves. That's my jawn.