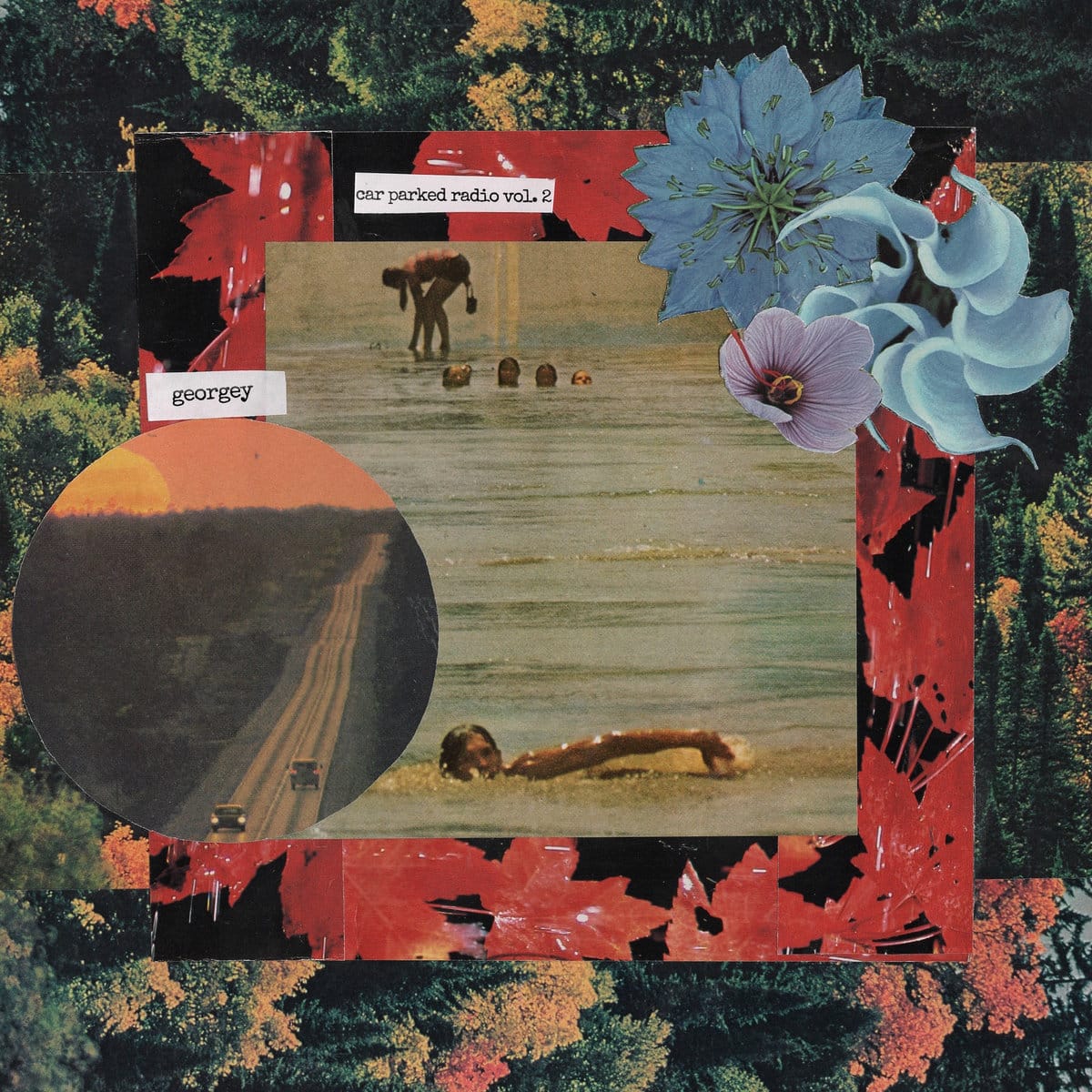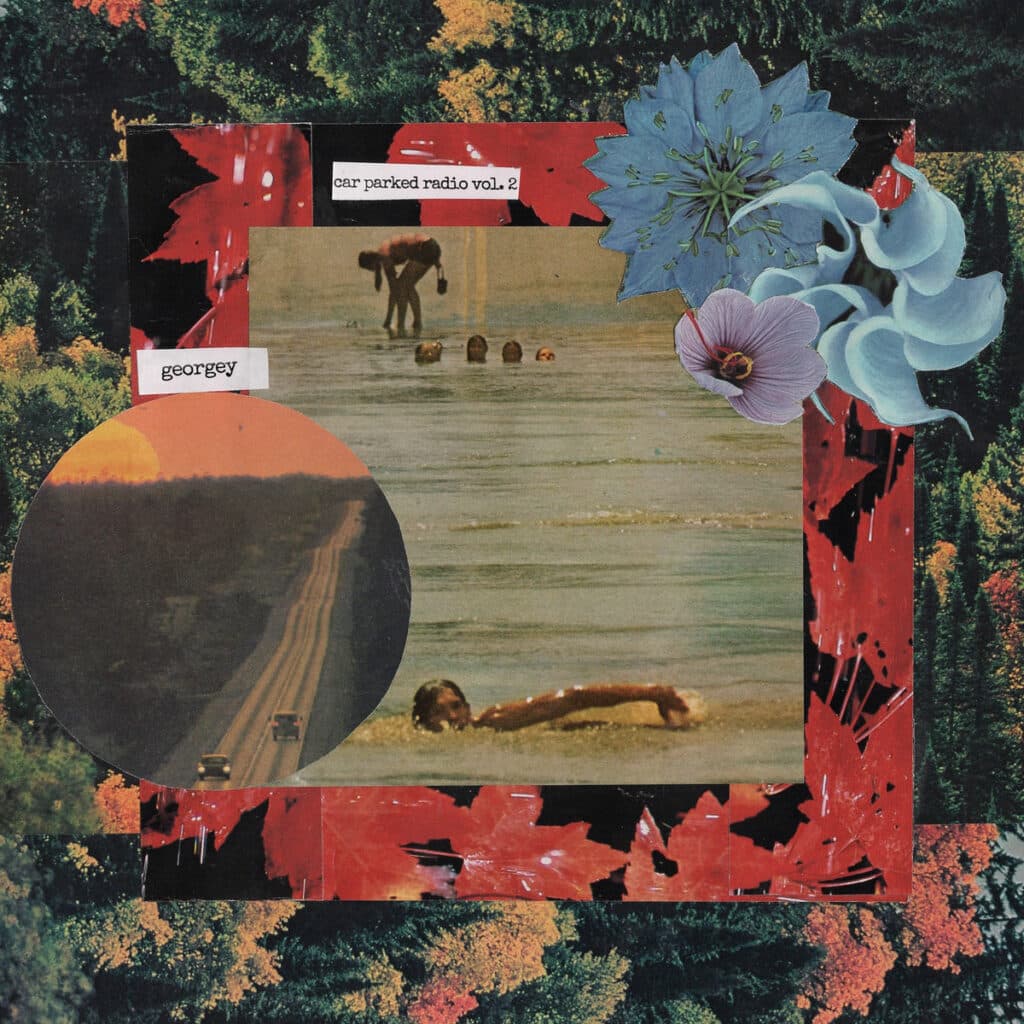 Philadelphia bedroom pop artist Georgey V recently released the music video to "Don't Give Up On Me," the first track of his March record Car Parked Radio Vol. 2. An animation directed and created by Ada Babar, the video wraps us up in a dreamlike, surrealist landscape in which words curl, melt, illuminate. As Georgey V croons a series of don't give up on me's, a hand pump bounces up and down to the beat, seemingly supplying pockets of air to figuratively sustain the relationship in question. The pressure gauge, with "don't" on one end and "give up" on the other, poetically measures whether it's still alive.
As Georgey V explains to me, "Don't Give Up On Me" is written about his relationship with his girlfriend of five years. "When we first started dating I was actually homeless, so money was a big factor for me. I wanted to make more so I could feel better and be a real support in our relationship, which was hard for me mentally. With us going out for so long we've seen the bad and the good in who we are as people, which has really bonded our relationship."
With lyrics like "Show me all your manic feelings / Tell me who you really are / I just want you to believe in / All the things I'm made of," the track invokes those vulnerable moments in which we reveal all the thoughts and feelings that make up who we are, even the parts we dislike, the good and the bad. And the music video, in its foam-like, cushiony reality, seems to extend a hand of softness in response. "The song is a plea to not give up on one another," Georgey V tells me, "even though at times it can feel easier to do so."
Watch the "Don't Give Up On Me" Music Video Here:
Find Georgey V Online:
Facebook
Instagram
YouTube
About the author: Kelly Liu is a senior at the University of Pennsylvania studying English. She discovered and fell in love with the local DIY scene after moving to Philadelphia three years ago. She also writes for WQHS Radio and hosts a weekly show on indie music.