Interviews, Music
History of Hip Hop in Philadelphia: An Interview with Damon C. Williams
|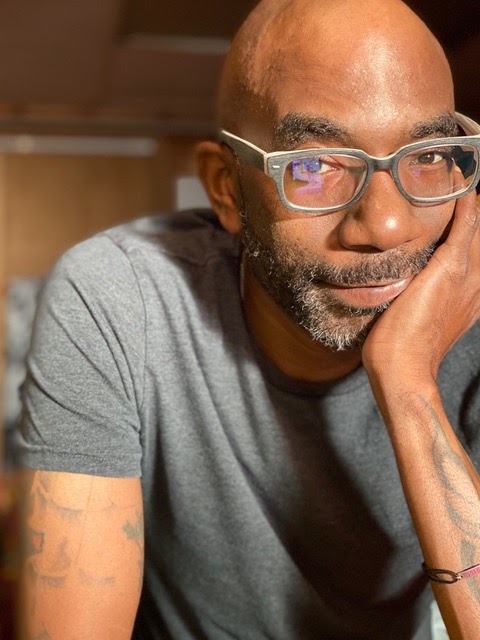 For the month of October, The Philadelphia Globe will be talking to hip hop veterans who have watched hip hop grow in Philadelphia. In today's interview we speak to Damon C Williams, Philadelphia's first Rap Columnist. In today's interview contributing writer, Brian Walker interviews Damon  about how he got involved with hip hop in Philadelphia and how he became a hip hop columnist. 
How did you did you discover Hip Hop?
I have a few distinct early memories in that regard. The first time I actually heard and "listened" to hip-hop was when the Slick Rick/Doug E. Fresh jawn "La-Di-Da-Di" was blowing up on Power 99 FM. That was in 1985, and I was 11. My next fondest memory was the first hip-hop album I actually purchased with my own money, which was Boogie Down Production's "Criminal Minded," which came out in 1987. I also remember crying when I couldn't go to the "Who's House?" tour stop at the Spectrum, which featured Run DMC, Jazzy Jeff and the Fresh Prince and I think, Public Enemy. I was too young to get in, and I didn't even bother asking. That "18 and over" rule back then stifled me going to many concerts.
I was then hooked on what I thought was brand-new music, not knowing that hip-hop went back about a decade before that BDP album, which I didn't discover until later on, when I started doing my own deep dive in to the history of the culture and music.
I came of age during hip-hop's Golden Era, and listening to groups such as EPMD, Public Enemy, The Beatnuts, MC Lyte, NWA and Boot Camp Click, among so many others, set the audio backdrop for my early life.
How did you get into writing about hip hop ?
Some people think that my covering hip-hop at the Philadelphia Daily News happened overnight; I can assure you it didn't! The daily newspaper game is a much different animal than people realize, especially back during the very early 2000's. I came to the paper in 1998, and I had been working as a clerk for about two years at that point. And during just about every day over every one of those years, I bugged and begged Michael Days, the deputy editor at the time, to give me a shot covering local and national hip-hop. I was on him relentlessly about how he is missing out on a huge chunk of readership, and how the paper could really harness this and do something that no other daily mainstream paper was doing at the time. I was schooled by my mentor Al Hunter Jr. that, if I wanted to write for the paper, then I needed to provide something the paper didn't already have. And what the paper didn't have was street-level coverage of hip-hop, especially of the local, unsigned acts.
After about a year of being in Mike's ear, he finally allowed me to write a very small weekly column on hip-hop. But then the reality set in that, outside of knowing about a few acts that made it out of Philly, I really didn't have a foothold or a connection to the underground all like that.
That's when I decided to dive in headfirst to the local hip-hop scene, going to as many shows as possible, and building up a name for myself through honest coverage and shining some light on artists that weren't signed to any sort of deal. I also made sure to speak with and highlight the founding fathers of local hip-hop, like Jazzy Jeff, Larry Lar, EST and many others.
I was sure the editors at the paper were going to kill the column after the first week. But what I thought was just going to be a one-off type of thing actually blew up into something larger than even I had imagined, and the column blossomed into its own section and really helped push the underground culture forward at the time. That led to a solid run of covering hip-hop for six-plus years there.
How does it feel to be considered Philly's First Rap Columnist after all of these years?
The best feeling is that artists, their fans and present-day hip-hop outlets such as The Philadelphia Globe remember, or want to know, how it was back then, how hard we fought for coverage together, and that now we can all refer back to that era in print. It is the feeling of being able to say, "we were there when." In some ways, it was like a mini Golden Era of its own.
When I look back on that time, I never wanted to be first; I just sincerely wanted to write and give some love to local artists on a big platform. I always just wanted to be thought of and remembered as one of the best writers to do it when the opportunity presented itself, and that I was genuinely supportive of the culture and gave it all I could.
"First" is tricky, though. For example, the City Paper and Philly Weekly, both weekly alt publications, were both also covering hip-hop pretty heavily back then, and I felt I had to catch up to where those papers were, in terms of visibility and street cred. That is one of the things I can say I am most proud of. A little-known fact is that I freelanced for both of those papers, mostly reviewing new hip-hop releases, before I came to the Philadelphia Daily News.
But it does give me a great sense of gratification knowing that I was the first staff writer to bring local hip-hop coverage to the Philadelphia Daily News on a regular, weekly basis.
Who were some stand out artists that spoke to you at the beginning of your career?
That list is a crazy one. Locally, Reef the Lost Cauze was one of the very first emcees I bounded with, and then there were the members of Prophets of the Ghetto, which I had likened to Philly's own Wu-Tang Clan. Along the way, groups and artists such as Hedonis, Jeff Thee Phantom, Lost Children of Babylon, 40th Dimension, Keen, iCon the Mike King, Baby Blak and Viro the Virus, a late rapper from Jersey, come to mind. But there have been so many that have embraced my efforts from the door, it's hard to mention them all.
On the national level, musically I'd have to say having in-person interviews with Puff, Ice Cube and Beanie Sigel as stand-out interviews that happened very early in my career. Those published interviews helped establish my brand and style as well. I actually interviewed Beans twice, before and after one of his prison stints, and those interviews were two of the most captivating interviews I have ever had with a hip-hop artist.
How can the Philadelphia hip hop community continue its legacy today?
If I were advising today's artist, I would ask him or her to read up on Philly's hip-hop history and seek out some of the founders for guest appearances on their current efforts. Artists tend to reach out to Jazzy Jeff and Schoolly D, but there are many other local founders that deserve some new light.
I'd also advise them to expand their vocabulary, by taking an English lit class. Not necessarily for the GPA, but to open their minds up to other words and phrases.
Lastly, I would tell them to embrace that very unique Philly sound and vibe, and don't try to replicate what is coming out of New York, Atlanta, or LA.
Philly will always be a hotbed for deejays, as long as they keep to their very unique style and always strive to put their hometown on the map.
As for aspiring writers and critics, I would suggest they do as I did. I would encourage the next generation to take what we did and build on it. Now, just like back then, it takes hard work and a diligence to the craft and vision for a writer to succeed, especially now. I would also encourage writers to also seek out trailblazers in the field. There are other writers out there who were colleagues/competitors at some point in my career, such as Ogbonna Harris and Aine Doley, to name two. I would say that today's writer should reach out to these sort of foundation hip-hop writers to gain their insight and pick their brains.
While the days of mainstream daily newspapers covering localized hip-hop may be over, the next generation of contributors should continue to take full control of the digital realm. And to remember to always keep it Philly-focused. It is a daunting task; but trust me, if I did it roughly 20 years ago, impassioned writers can do it today.
Follow Damon C. Williams Online:
Twitter
Podcast
More About the Author: Brian Walker is a musician, writer, and podcaster. He is the songwriter behind A Day Without Love, podcaster for Dreams Not Memes and enjoys writing about Diversity and Inclusion, Food, Music and ways to make the community a better place. Twitter | Instagram