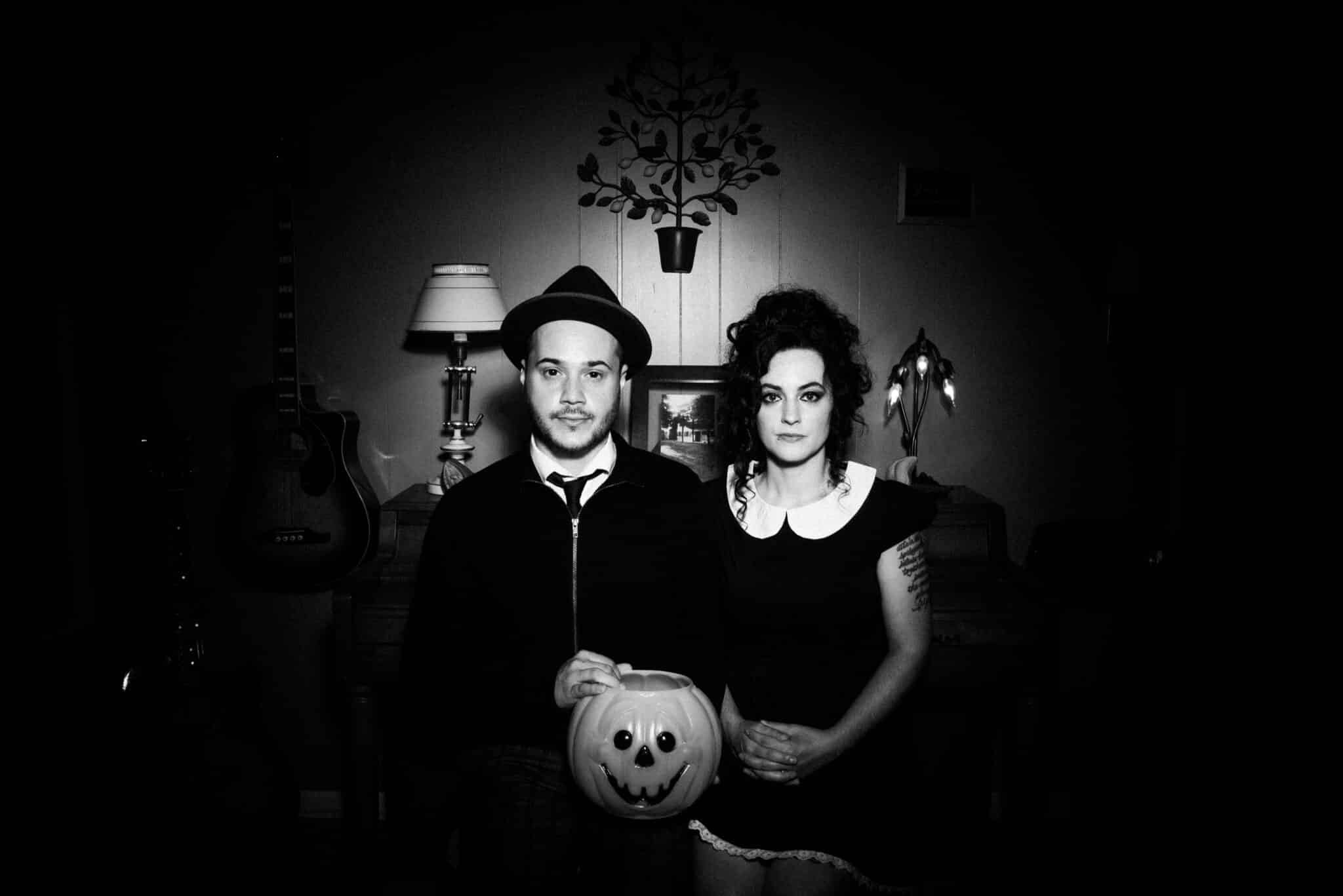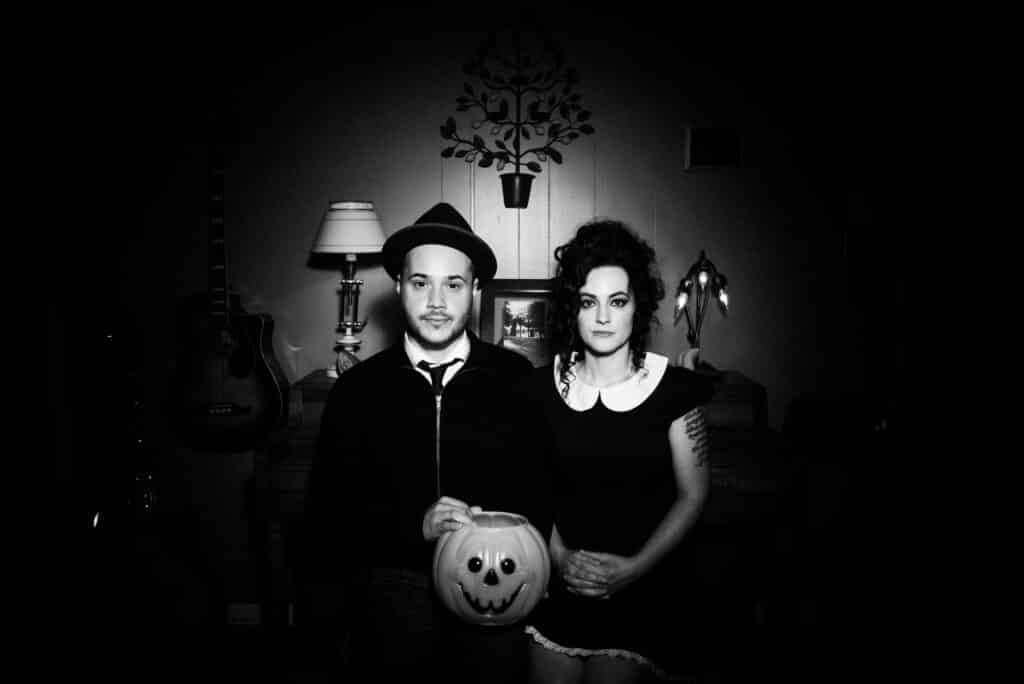 Philadelphia roots-rockers Jamie & The Guarded Heart premiered the animated music video for their new single, "Halloween," yesterday. Animated by Haley Monson, the video was inspired by Scooby-Doo and Charlie Brown's Great Pumpkin. Songwriter Jamie Salvatore writes, "Morgan and I love all things Halloween, so we really wanted to take this opportunity to do everything we could to celebrate the release of the single." The song itself is a tribute to Salvatore's late mother who passed away last year:
"My mom was born on Halloween in 1954 and passed away in the summer of 2019. She was full of life and noise and heartbreak. And I miss her in little moments everyday. I sat at my dining room table, with the lights off on Halloween night last year (the first one without my mom). And I picked up my guitar. And this song just came out. It was like she was talking to me, through me. I hope you enjoy it, because when I listen, I hear her and maybe you can too."
Musically, the song strips back the usual raucous fist-pumping that comes from the Guarded Heart while retaining their anthemic soul. "I've always admired classic bands like The Replacements, Tom Petty and The Clash. They could give you a rocker or a punk tune and then change gears to something delicate. I think we've been just feeling more reflective recently with the state of the world." As Salvatore sings in the song, "There will come a day when the leaves are all gone and then the moon is no longer felt," echoing the sadness of changing seasons while retaining a light to illuminate the darkness.
"Halloween" is the latest of Jamie & The Guarded Heart's stream of singles following "Television" and "Nikki Used To Play The Drums." When asked if there was a new album on the way, Salvatore said, "I do think we want to release an EP next. Maybe 3-4 songs. We actually have them written, it's now just a matter of getting to work." As one of the hardest working bands in Philly, it would not be surprising to hear more music sooner rather than later. Until then, enjoy the beautiful heartbreak that is "Halloween" and stream the song below.
Find Jamie & the Guarded Heart Online:
Facebook
Instagram
Spotify
More about the Author: Tyler Asay is a music writer & musician. He is the singer/songwriter for indie-rock band, The Tisburys and can usually be found at Main Street Music or Dawson Street Pub. Bruce Springsteen is his hero. Twitter /Instagram