The A Side:
Emily Drinker – "Enough is Enough" (Local)
I met Emily Drinker through Mole Street Artists at a cocktail hour event. Turns out we had a lot in common. We chatted in a dimly lit green room over pasta salad about the Grape Room and her frequent collaborations with The Funky T. Drinker is a well-seasoned vet. She's performed at high end luxury hotel & hospitality events and cruise line circuits. Drinker finally carved out some time to focus on her original music this winter releasing "Starting to Feel" and now, "Enough Is Enough." It's a polished bluesy rocker with twangy guitar licks with Emily's undeniable vocal riffing. –Kevin
Philadelphia singer-songwriter Emily Drinker wowed us a couple months ago with her new single, "Starting To Feel," and she followed it up this week with "Enough Is Enough," the next song from her upcoming debut full-length record. Where "Starting To Feel" was an exploration of the internal, "Enough Is Enough" focuses on the external with Drinker's -Tyler
Secret American – "What is Promise?" (Local)
Philly psych-poppers Secret American have a new record due out by the end of the year, and the steady stream of singles they've been releasing have been consistently great. Their newest, "What Is Promise?," is a high energy jam powered by charismatic vocals and jangly guitars. –Tyler
Bi-coastal, indie rockers, Secret American, deliver a sunny, new beach-pop tune, "What Is Promise?" Just in time to part the clouds after a damp couple of days here in Philly. –Kevin
Bartees Strange – "Boomer"
DC-based multi-instrumentalist Bartees Strange just announced his debut album, Live Forever, out in October via Will Yip's Memory Music. New single "Boomer" is a perfect slice of indie-rock glory while interpolating styles from other genres. Expect big things from Bartees Strange. –Tyler
Bartees Strange's second appearance on the Record Club! Strange shouts out scattered urban punk tropes on "Boomer." It's a modern "Subterranean Homesick Blues" for a new age -Kevin
Ben Arnold – "My America"
Before COVID locked us up for months of quarantine, I hosted Dawson Street Pub open mic night every Wednesday evening. You never knew who would be coming to sign up and perform, other than a handful of classic characters. One of those characters was Ben Arnold (one of my Philly songwriting heroes), who would show up later in the night, tap me on the shoulder and say, "Hey Tyler, any chance I could go up there and try out a new tune?" to which my answer was always yes. One of those nights, he went up there and premiered "My America," the beautiful folk tune he just dropped this week. Let's just say it was pretty magical to say the least. –Tyler
A few weeks back, local legend, Ben Arnold headlined the Living Room's socially distant outdoor concert series. Arnold performed, "My America," a new pandemic anthemic. It's a heartland ballad calling for unity during these strange, new times living in America. –Kevin
---
THE B SIDE (ALBUMS)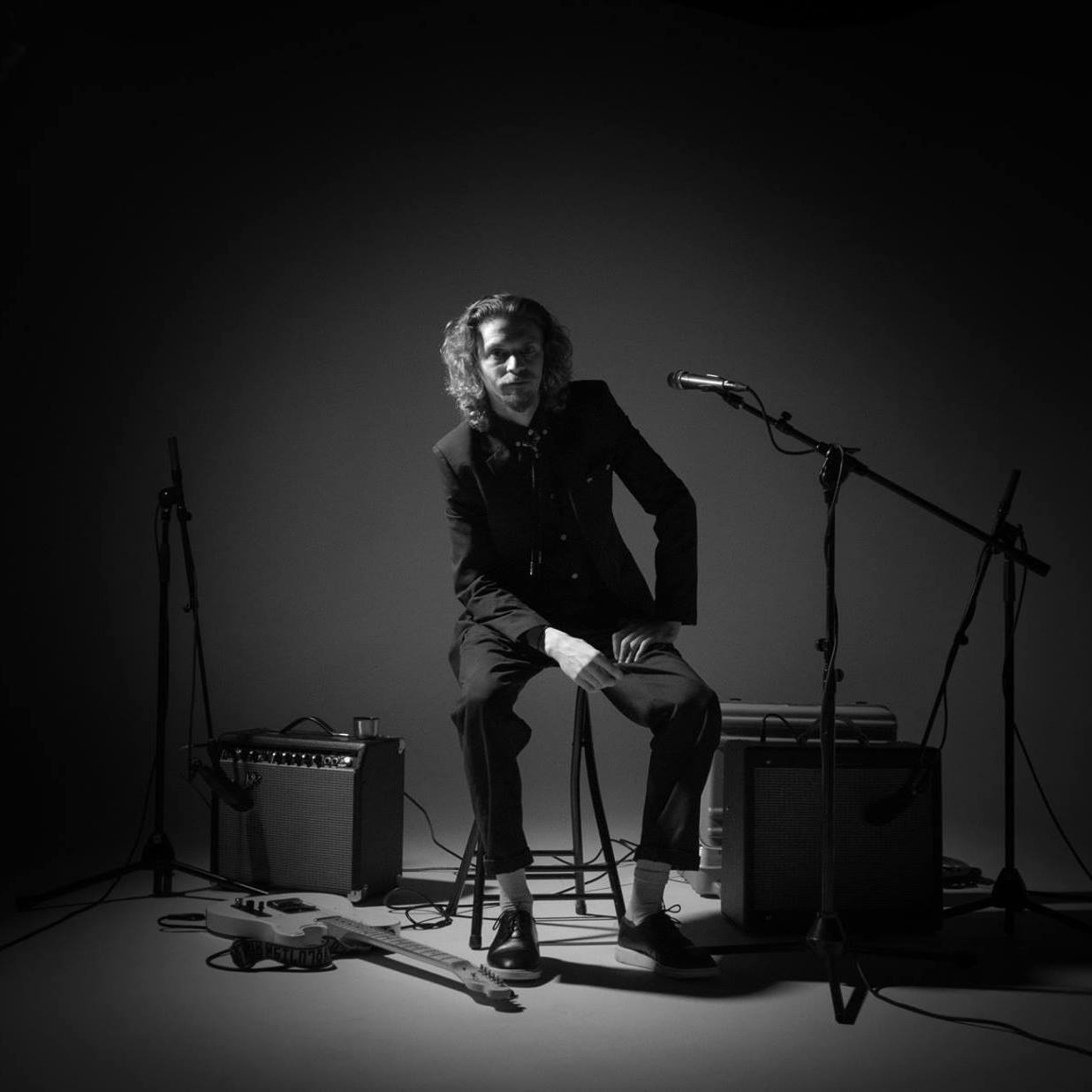 Kirby Sybert – Happy People Make Happy Things (Local)
Kirby Sybert is The Philadelphia Globe's Artist of the Month! Tyler and I had a difficult time coming up with 5 records that we absolutely loved from last week. Lots of bummers…But we LOVE this record. Happy People Make Happy Things is Kirby's pursuit of happiness. Feeling unsettled about his place in his music community, (and thus his place in life) Sybert had an epiphany. Moving forward, he would only associate with people and musical endeavors that would make him feel whole again. Perhaps a solo venture separate from the lead guitar player responsibilities would give him that greater satisfaction. Focus tracks "My Maker" and "This Life" will make you question the impact you will leave behind on loved ones once you pass. Did you spend enough time enjoying them in this world? -Kevin 
"Bringing joy and happiness to others, and that's the core of Sybert's new solo record, Happy People Make Happy Things, which just came out this week. It's a collection of bountiful folk-rock, in a similar vein to the aforementioned Dawes with the experimental measures of their brother in arms Blake Mills, with touches of 70's classic and jazz-rock thrown in there too." Read my entire review of Kirby Sybert's new record here. –Tyler
Hayley Ellison – I'll Wait Till I Learn (Local)
Local singer-songwriter Hayley Ellison just released her debut EP, I'll Wait Till I Learn, which consists of 5 lovely stripped down tracks adorned with acoustic guitar and ukelele. And it ends with a heartbreaking cover of John Denver's "Leaving On A Jet Plane."(Highlight: "I See You") -Tyler
Glass Animals – Dreamland
"[…] It's 2020 so it's time to change that, so you go make an album and call it Dreamland" is how the UK psychedelic indie rockers, Glass Animals, close focus, title track, "Dreamland." It's as if the album's concept came to vocalist Dave Bayley amid a COVID coma. This song reminds me of the 2000's golden age of television. Specifically shows like The Soprano's, Breaking Bad, Mad Men & Rescue Me and their usage of strange hallucinations to reflect secrets that eat at their subconscious and keep our anti-heroes up at night. The extensive use of the vibraphone plays the role of creating this trance-like atmosphere for listeners. The rest of the record is an Englishmen's hip-hop fantasy. The trip-hop infused lead single, "Tokyo Drifting" features Denzel Curry name dropping Scottie Pippen & MJ in 2020. He must be hype from the Last Dance documentary. –Kevin 
49 Burning Condors – Truths And Roses (Local)
"The new record from Philadelphia gothic-folk act 49 Burning Condors could fit in many different boxes. Truths And Roses, which the band released last week, is the first EP from a group that knows exactly what they want to be and sound like. A mix of dark country/americana, with drop D progressions and bone-chilling vocals provided by singer Kimber Dulin, Truths And Roses provides an insightful look into the world of 49 Burning Condors." Read the rest of my 49 Burning Condors review here. –Tyler
49 Burning Condors' drummer, Jason Gooch, reached out to me on Facebook after I shared the band's music to my Timeline. I became an instant fan after watching a fantastic Alt 1045 InstaJam Live at 5. Gooch and I have become quite the COVID pen pals since then and I was privileged to hear the Truths and Roses EP prior to release. This band knows their sound, a haunting, Americana musicality that depicts city slickers taking a wrong turn on a dirt road while the yokels eyeball you through a cracked screen door. Lyrically, Kimber Dulin creates this sinister energy with backwoods imagery about the infamous cult leader, Jim Jones. -Kevin
Every week, Kevin & Tyler will take a look at 5 singles (The A-Side) and 5 albums (The B-Side) and report back on Kev & Ty's Record Club! - Reviewing last week's records today!