News
Manayunk's Grape Room Re-Opens for Window Stage Performances
|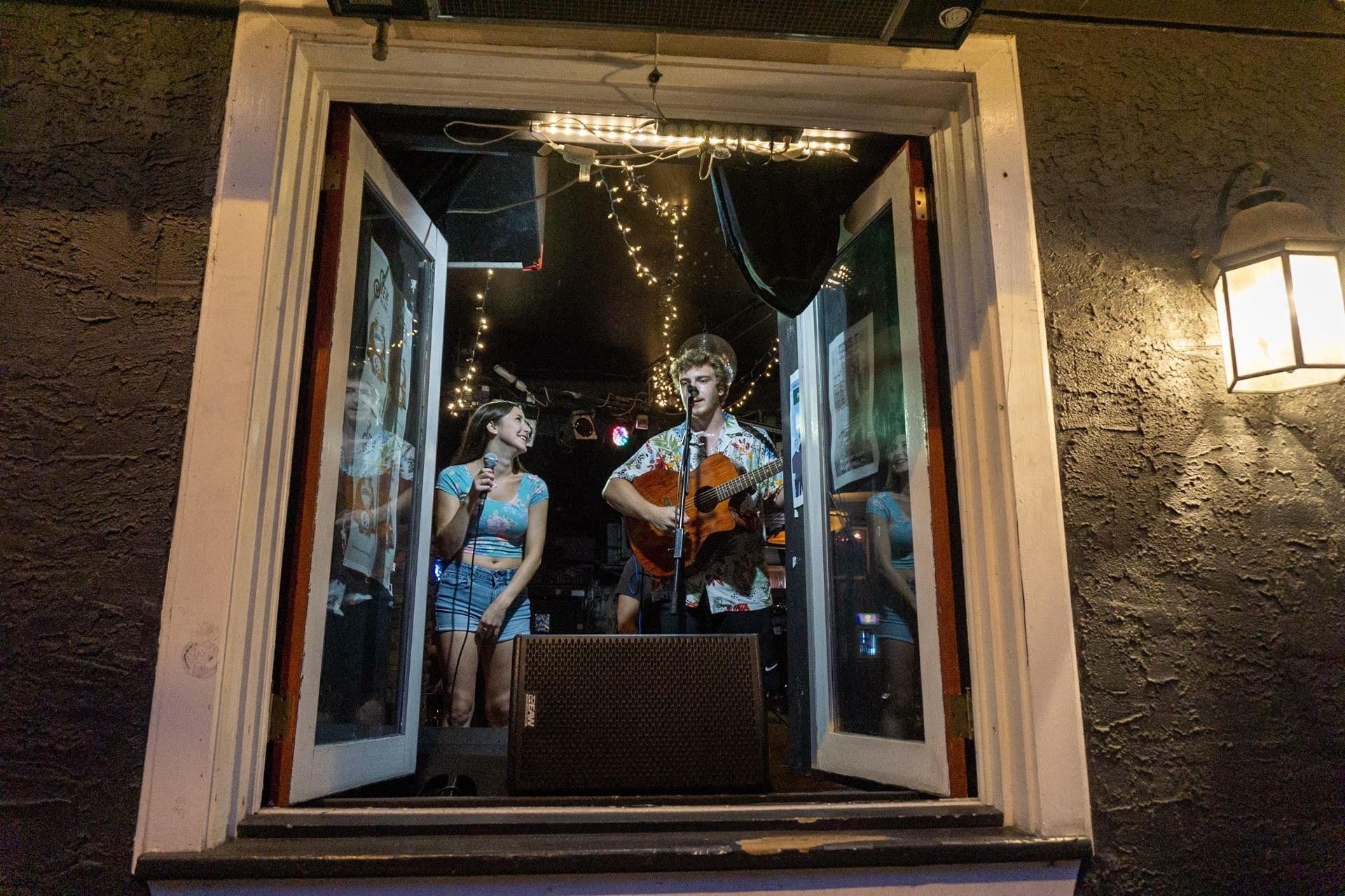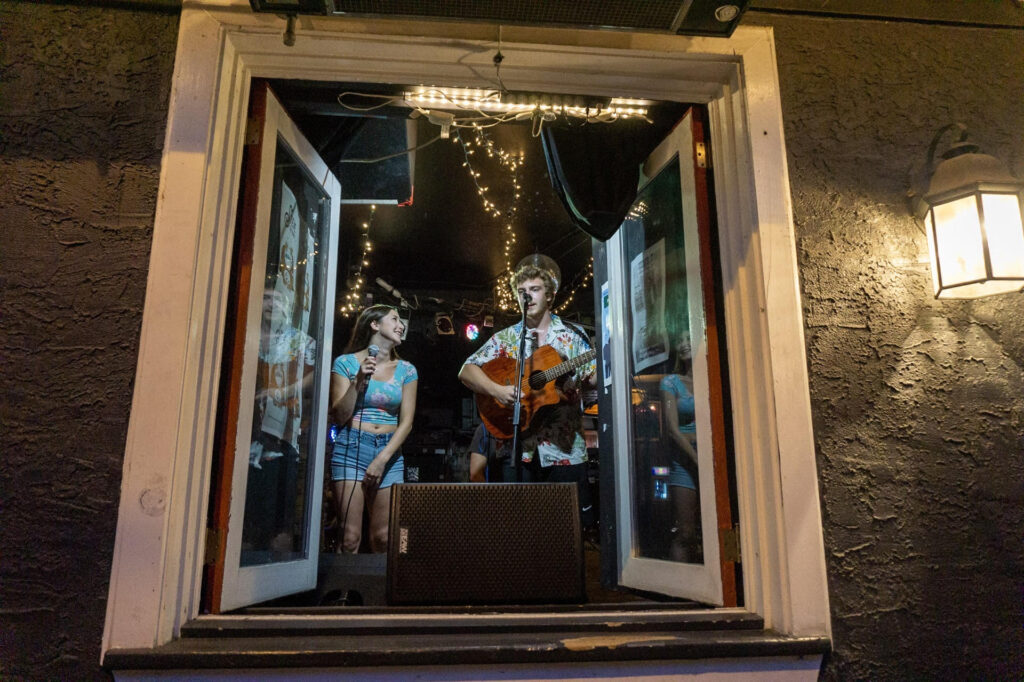 Manayunk's Grape Room Re-Opens for Window Stage Performances
By Tony McCall
Concerts have been postponed until further notice due to the rupture of COVID-19. Although there have been some soft re-openings, most music venues and clubs will remained closed into 2022. One resilient music venue is making a comeback while taking COVID-19 consideration.
The Grape Room is an independent, live music venue located in Manayunk, PA. Grape hosts a variety of shows, stretching from Open Mics, Comedy Shows, Open Jam sessions and full band showscases on the weekends. Grape also specializes in a huge selection of beverages ranging from draughts beers to specialty craft beers.
The owner, Scooter, is continuing to celebrate live, local music from afar. Performers have been playing stripped down, acoustic sets through the Stage Window at Grape. Attendees are allowed to participate in watching artists, while maintaining a social distance. Audience members are free to partake in outdoor seating with food and drink table service, provided by the Grape staff. Attendees are required to wear a mask, unless seated at a table. Otherwise, audience members have to wear a mask while standing in the Grape's tailgate section.
Bands and artists are also taking precautions by providing their own microphones and using the hand sanitizer bolted to the stage side.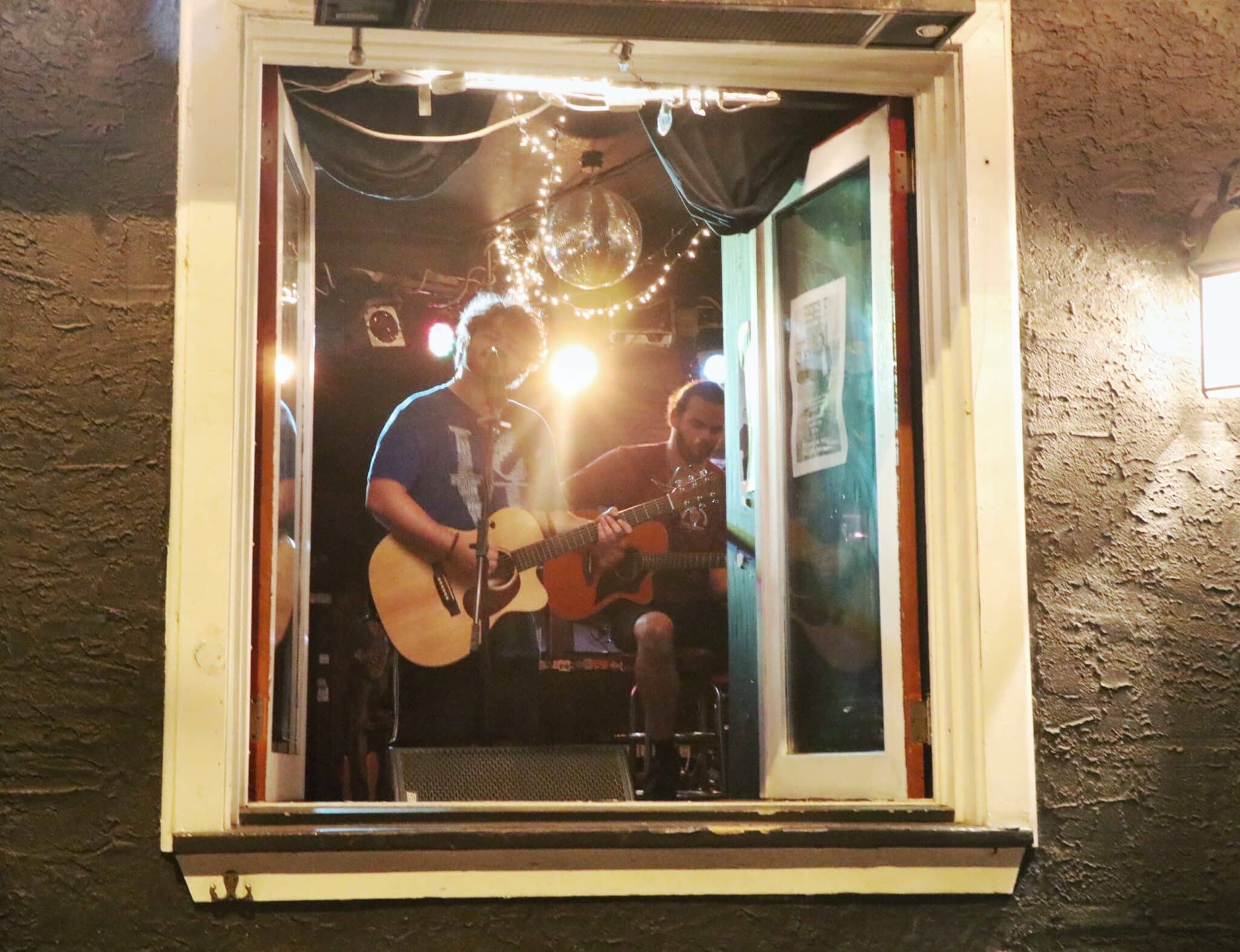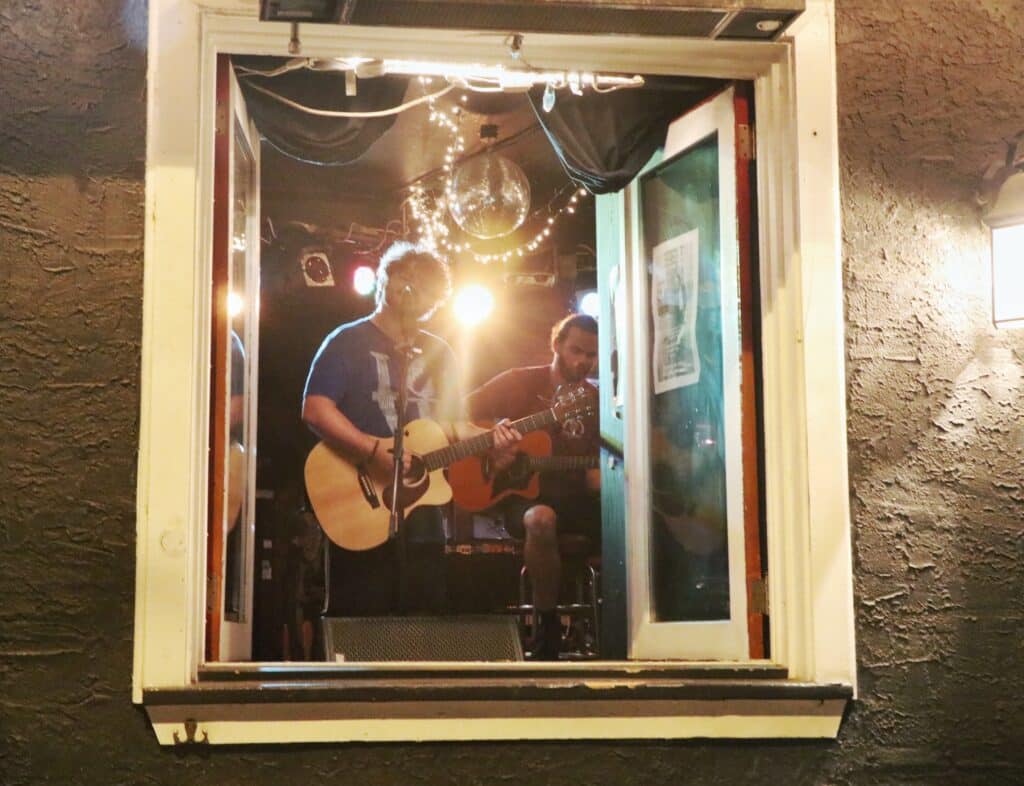 The Grape Room has been a live music institution in Manayunk since the early 90's. The window stage has become a common ground for local bands, as they promote social distancing and provide entertainment. Local bands like The Post Grad Band, Andorra, the Duke Brothers and more have taken to the Window Stage stage for show-goers.
On Friday, July 31, The Grape Room will host another Window Stage event with Hedera, Archpalatine, & Jac with No K. Show begins at 7pm. Come hang out as we say goodbye to July and kick off with August!
Find the Grape Room Online:
Website
Facebook
Instagram 
About the Author: Tony McCall is a freelance photographer, filmmaker, and writer. With a recently published, limited edition zine, Why Would You Wanna Put Up With Misery? McCall documents suburban and city life. He also enjoys listening to local DJ's and making his own mixes.