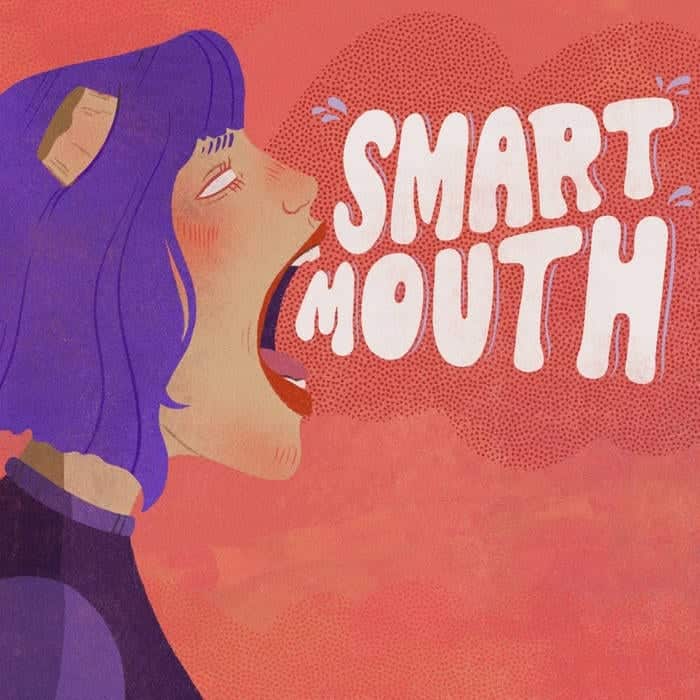 Manayunk's Riverby Releases New Album,"Smart Mouth"
Today (7/10) – the power pop, indie rockers, Riverby, celebrate the release of their Sophomore album, Smart Mouth. The group released the record through Massachusetts-based, Take This To Heart Records.
After driving around the tight, poorly lit blocks surrounding Dawson Street Pub, you pull up, second guess yourself and ask, "is this really a spot?" – give up on the neighborhood parking and abuse the "free," Wissahickon SEPTA train lot. You walk yourself over to Dawson's with guitar case in hand, enter up the steps to a narrow room, crammed with Philly-based songwriters, crowding the bar. Suddenly, track-star turned budding lawyer, Matt DiMaio, is cursed out by the brash, vocalist/ guitarist, Sophie Erin Greenberg from the stage. It's Wednesday night, open mic night.
Prior to COVID19, this is where you could typically find Greenberg, along with bandmate and late night host, Tyler Asay, honing their live performances of early versions of Smart Mouth songs. Greenberg would play acoustic renditions of "The Tell, Tale Heart" and "In My Dreams," slow and methodical, meaning every word sung. That same bone chilling vocal is passionately delivered throughout Smart Mouth, this time with full band arrangements, that pull at your teenage heartstrings. Dawson Street proves to be hallowed ground for the group. 2-hours after closing, Tyler Asay (guitar, vocals) says yes to joining another band and suggests adding the Tisbury's bassist, Doug Keller to the group. Smart Mouth's producer, Justin Nazario's brother, Dan Nazario, is added to the line up on drums. While Riverby came together rather sporadically, they have been performing in the Greater Philadelphia area with debut album, The Guide To Oversharing under their belt for quite some time.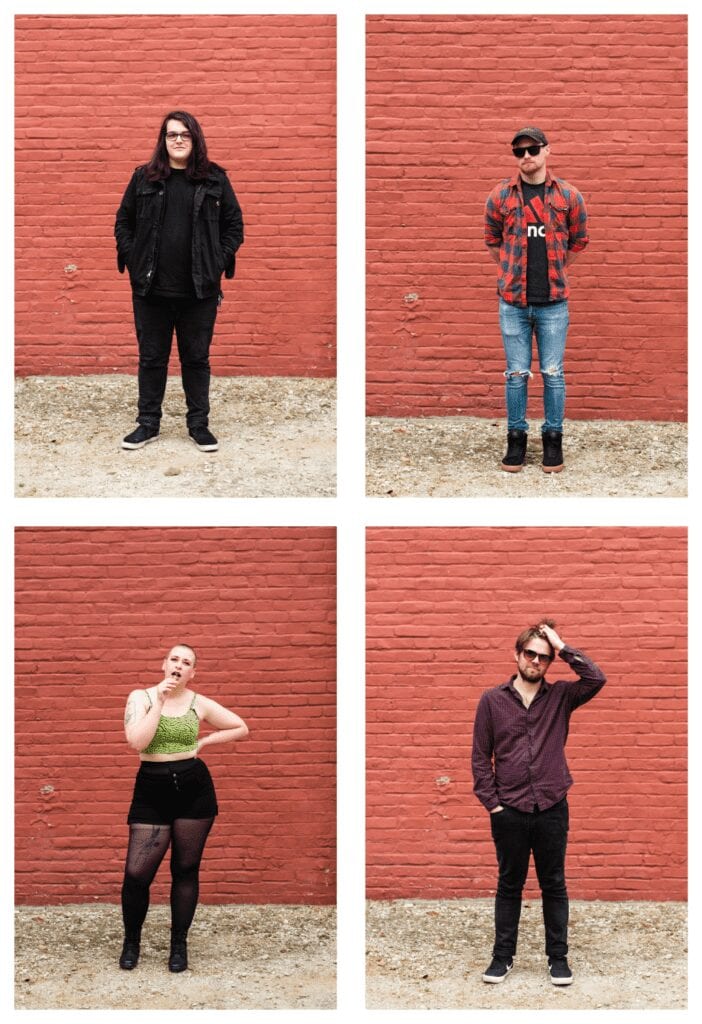 Take This To Heart Records would periodical release singles "The Tell, Tale Heart," and "Smart Mouth" over the months leading up to today's release. Both tunes stood out as focus tracks. Greenberg sings from a place of experience on "The Tell, Tale Heart," lending advice to listeners:
"The thing you need to know is…
he's not the only star in your galaxy…"
Musically, the track gives off an upbeat, early 2000's "Sk8er Boi" vibe until Sophie throws a fit of range, ending the track with a growl,"you would have thought I'd heard that sound before." That "sound" is a heart breaking. Despite coming from a place of wisdom, Greenberg can't seem to break their own habits and falls for the same antics every time. Thus, suffering another heart ache.
With songs as sweet as Greenberg's, it might come as a surprise that their stage banter consists of scatter-brained thoughts riddled with swears words that would put any sailor to shame. Greenberg carries themselves as a Manayunk lifer, but writes these coming of age songs reminiscent of your high school soundtrack. Greenberg straddles that line in the tongue-and-cheek ripper, "Smart Mouth" singing:
"I love when you say I'm your little smart mouth
I can see your smile, this might take a while, just give me a change and I'll rip your heart out"
The politically charged bad ass in Sophie Greenberg, is a smart mouth and is reflecting on their real life personality, putting it on display in lyrical form. Greenberg is unapologetically always their authentic self.
Take This To Heart Records released Smart Mouth today. Listen in full below. Tune in for Riverby's IG take over tomorrow, Saturday July 11th on the Philadelphia Globe's account!