Music
New Release from The 1975
|
Review of The 1975's Notes On A Conditional Form
Back in March, when the threat of COVID-19 first forced us all inside for the foreseeable future, I felt it was a better time than ever to dive into important films that I just hadn't had the chance to see before. One of the first films that I watched after we all hunkered down for quarantine was Stanley Kubrick's 1968 space epic, 2001: A Space Odyssey. It was definitely an interesting time for me to be taking that in for the first time – Scientists in isolation, diving deeper into an empty abyss while the threat of existential dread slowly crept closer and closer. A technological anomaly threatening everything we understand as truth. Coronavirus just appeared in front of us like a monolith, leaving us without answers as it pulled us further and further away from humanity.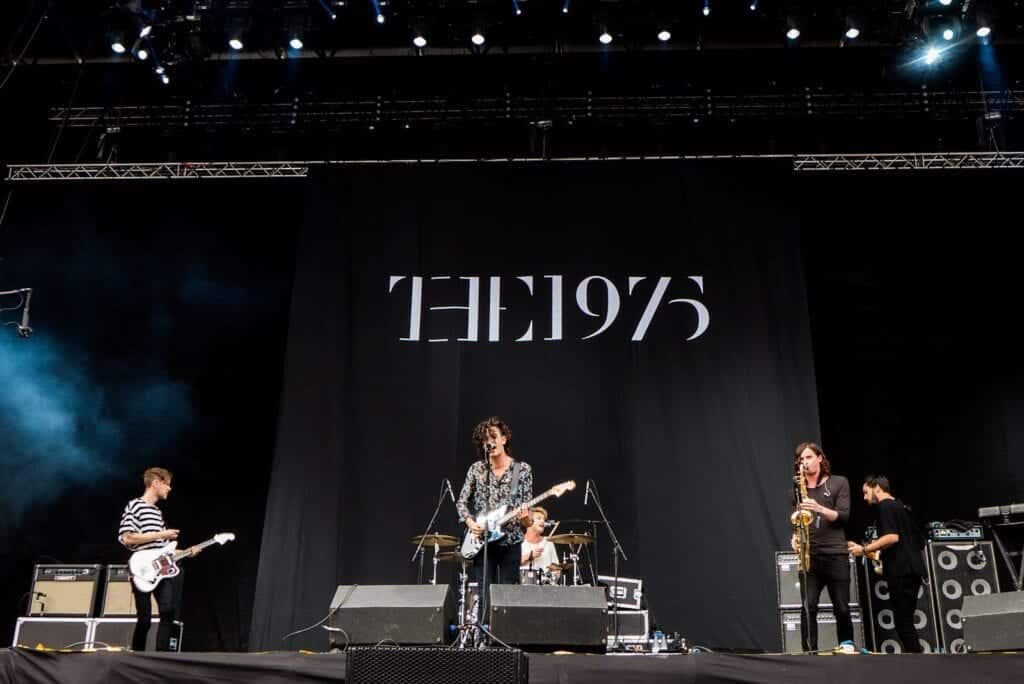 Fast forward to today. The 1975 just released their fourth album, Notes On A Conditional Form. The album finally arrived after being delayed for a year. It was originally scheduled to come out in 2019 as a direct follow up to their last record, A Brief Inquiry Into Online Relationships, but it was then pushed to February 2020, and then to April, and now May. However, while many artists are now postponing their record release dates to tie in better with future touring schedules (The Killers, Lady Gaga), The 1975 couldn't postpone any longer. Notes On A Conditional Form seems specifically crafted for this moment; a "monolith" of an album that consists of 22 tracks clocking in at almost an hour and a half of music.
Notes On A Conditional Form concludes the band's "Music For Cars" era, and figures into the themes that existed on their previous records. The record opens like all previous 1975 records: with their shifting "The 1975" theme, this time narrated by climate change activist Greta Thunberg, who is detailing the action that must be taken to prevent our Earth from burning up. The tone instantly shifts to noise and post-punk on first single "People," which came out last August. The band is known for their hyper-specific, almost meme-like lyrics… "The generation wanna fuck Barack Obama, living in a sauna with legal marijuana."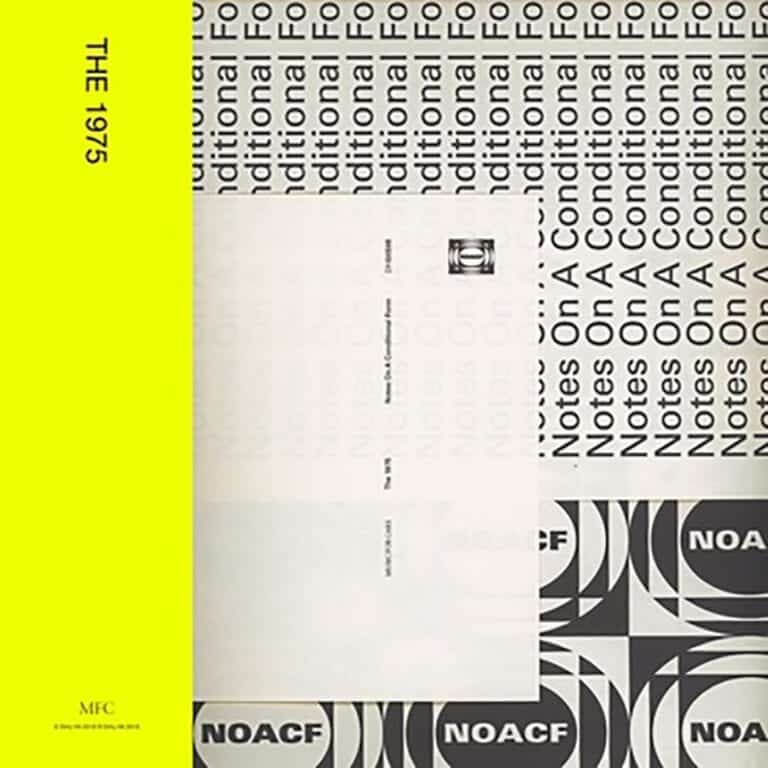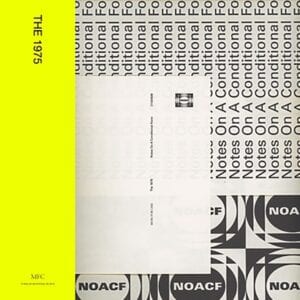 Mental health, which is something that frontman Matty Healy has openly struggled with, is referenced in another one of the first singles they released, "Frail State Of Mind." A house-influenced garage beat, which they previously experimented with on Brief Inquiry, showed up in full force on this new album. Healy also taps friend and collaborator Phoebe Bridgers to sing on "Jesus Christ 2005 God Bless America," a Gen-Z re-write of Bruce Springsteen's "I'm On Fire." The dalliances with acoustic and folk music are welcome here. They are reflective of Healy's fragile mind and an interesting departure from the music that showed up on their first two records, 2013's The 1975 and 2016's I Like It When You Sleep, For You Are So Beautiful Yet So Unaware Of It.
Another theme that runs through Notes is the meta-commentary of being in a band. The theme is referenced in the weary, yet playful song, "Roadkill," where Healy jokes about listeners "mugging him off" after hearing their songs on the radio. Healy stays open and almost overflows with references to previous songs from previous 1975 records, which likens to building a universe for these songs to live in. It comes up again on album closer, "Guys," a mid-tempo love song written for Healy's bandmates. If quarantine has you missing your mates, "Guys" will either charm you or break you.
While I do enjoy the instrumental interludes ("Streaming," "The End," "Having No Head"), it seems like they all could have been edited together for an extended "Music For Cars" orchestral piece. The first side of Notes feels bi-polar until it slides into the Pinegrove referencing country-romp, "The Birthday Party." There are a couple songs on here that could be interchangeable; "Yeah I Know" & "I Think There's Something You Should Know" are both propelled by the same trip-house beat and are basically one in the same.
Matty Healy has always had some of James Murphy in his musical DNA (the opening lines of The 1975's early hit "Sex" references "All My Friends"). Both artists are both praised and condemned for their recycling and genre-exercises, with The 1975 and LCD Soundsystem living in vacuums of their own design. This influence shows up later on in the record, especially on dub/dance track "Shiny Collarbone" which leads into punched-up 80's jam "If You're Too Shy (Let Me Know)." I wish the band would lean into these references even more; the band is at their best when they are clearly having fun and playing on those tropes that make them so divisive.
However, The 1975's decision-making and influences are still vastly more wild and exciting than any other pop band currently making music. Sampling The Temptations' "Just My Imagination" on the funky hop "Tonight (I Wish I Was Your Boy)" is fun as hell, which makes the song feel like a sequel to Brief Inquiry's "Sincerity Is Scary." The most honest song on the record is the spiritual ending, "Don't Worry," which was written by Healy's father and shows a moment of true fragility reminiscent of The Beatles' "Good Night."
While we all find ourselves in different forms of isolation, whether it be coronavirus imposed quarantine or the personal isolation that comes with living life on the internet, The 1975 are a band perfect for this moment. "Love It If We Made It" was instantly a generational anthem when they released it two years ago, but it takes on an entirely new form in the days of COVID-19. Notes On A Conditional Form itself is a monolith to the history of music that came before it, doubting technology while relying heavily on it, stretching itself across what it means to be human in 2020. And as it turns out, that humanity can be better and as good-natured as we can hope for. As we cheer on our health care workers fighting for life across the planet, at least this much seems to be true: "People like people, they want alive people."
Purchase Notes On A Conditional Reform: Roughtrade
---
More about the Author: Tyler Asay is a music writer & musician.
He is the singer/songwriter for indie-rock band, The Tisburys
and can usually be found at Main Street Music or Dawson Street Pub.
Bruce Springsteen is his hero.
Twitter / Instagram