Local
Northern Liberties Pool Club Transforms Into Philly's Largest Outdoor Steak House
|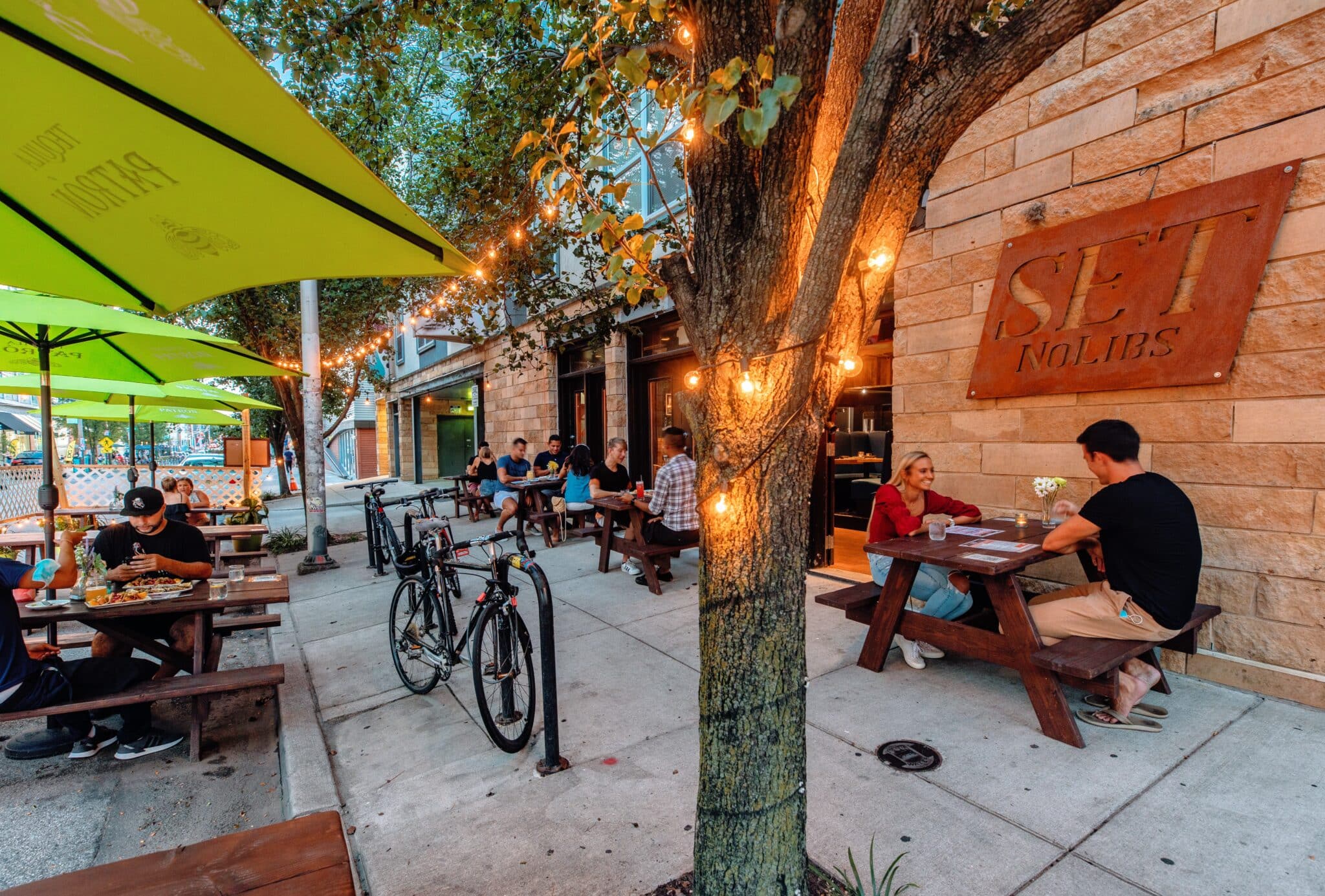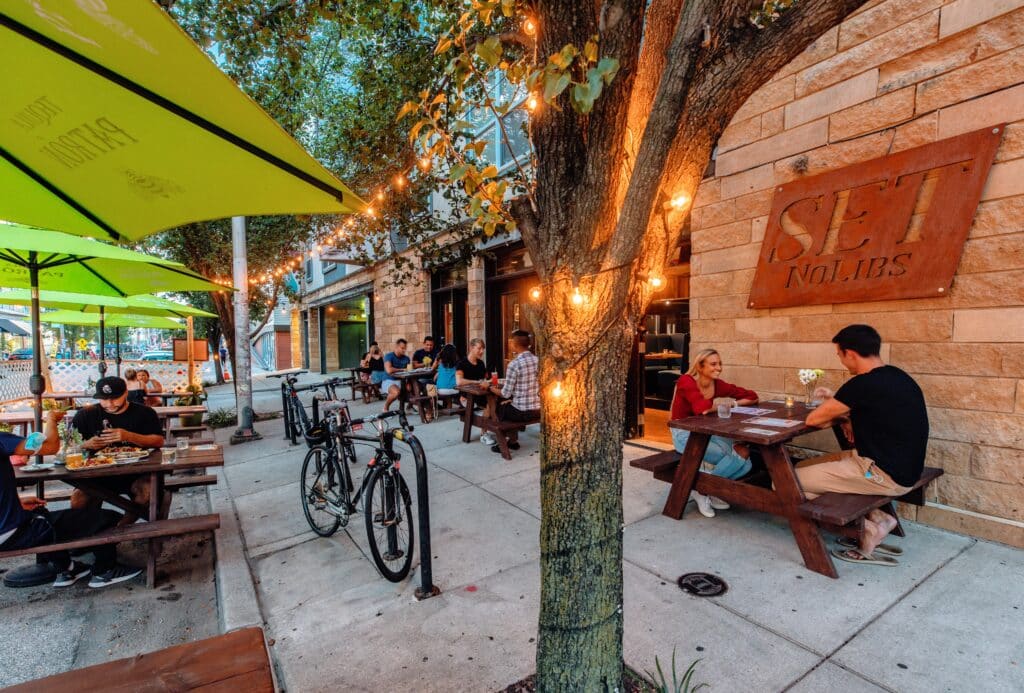 Northern Liberties Pool Club Transforms Into Philly's Largest Outdoor, Open-air Steak House
Glu Hospitality owners Derek Gibbons and Tim Lu announce the grand opening of Northern Liberties' brand-new, open-air steakhouse Germantown Garden Grill this Friday at 5:00pm at 1031 Germantown Avenue. The duo behind Leda and the Swan, Germantown Garden, Vesper Center City and Hunnies Crispy Fried Chicken continue to pivot their hospitality company by transforming Vesper Pool Club into a new outdoor dining destination for the fall season. The culinary team is led by Chef Chino Chang and features Hereford grain fed upper choice steaks, raw bar, burgers and sandwiches, salads, soups and chowders, small plates, and a full dessert menu. At the bar, GG Grill will feature a mix of craft made-to-order and draft batch cocktails, plus a selection of beloved cocktails from Leda and the Swan. Leda grand opened in winter of this year and remains closed due to the COVID crisis. Leda cocktails will be featured alongside special craft cocktail selections designed by Glu Beverage Director Ryan Fenton.  GG Grill features over 25,000 square feet of outdoor and open-air socially distanced seating for up to 120 people on the main deck, in the individual bungalows that now serve as mini private dining rooms, and alongside the lounge area. The bungalows and lounge seating features permanent cover from the elements, and deck seating also features colorful umbrellas to provide cover from the sun and rain. Heaters and tents will help ensure a comfortable outdoor dining experience heading into the colder months. Hours are Monday to Friday, from 5:00pm to 11:00pm, and Saturday and Sunday, from 11:00am to 11:00pm. Opening service includes dinner, weekend brunch and game day specials for the Eagles. Reservations are now live on Opentable. For more information and menus, please visit here. Germantown Garden, Philadelphia's hidden garden restaurant and cocktail bar, continues to also operate next door through at least October.
"Glu Hospitality is proud to present another food-focused concept with the grand debut of Germantown Garden Grill," said co-owner Derek Gibbons. "Following the success of Germantown Garden, plus our recent partnerships with Anejo and SET NoLibs, we are full steam ahead with our entire hospitality team on presenting unique and fully rounded restaurant experiences that range from ghost kitchens, to fast casual, to upscale Mexican, to Asian fusion, and now to the classic American steakhouse. We are proud to bring Northern Liberties another great food option after the record year here in the neighborhood – and we have plans to expand our footprint here even more with another great eatery and new concept coming in October of this year – with others in the potential works."
Germantown Garden Grill will make its formal debut this Friday with reservations now live and available on their website and Open Table.
The culinary team for Glu and GG Grill is led by Chef Hee "Chino" Chang with 30+ years of experience cooking and his talent is only surpassed by his love seeing guests enjoy his food. The highlight of Chef's menu is Hereford grain fed upper choice steaks such as Filet, NY Strip, Ribeye and Prime Rib. Other entrees include Beer Can Chicken, Baby Back Ribs, Double Bone Pork Chop, Baltimore Style Crab Cakes, Teriyaki Salmon, Roasted Fish, Seafood of the Day, and Whole Lobster – which was the top seller next door at the properties hidden garden sister restaurant, Germantown Garden. Steaks can be upgraded to Surf and Turf with the addition of Lobster Tail, Crab Cake and Crab Legs. Sides to pair with entrees include the classics and chef favorites, like rice pilaf, garlic butter corn, grilled broccoli, mac and cheese, garlic mashed potatoes, creamed spinach, and the crown jewel of the sides – lobster mac and cheese.
Other menu offerings include a raw bar with oysters, clams, jumbo shrimp and a seafood tower; starters like crackling calamari, three types of wings, buffalo cauliflower, angry edamame, tequila shrimp tacos and stuffed meatballs; soups including New England clam chowder, prime rib chili and French Onion soup with melted gruyere cheese; salads such as the steak salad, ahi tuna salad, Chicago wedge and caesar; and the GG Burger, French Dip and Hunnies Crispy Chicken sandwich.
For a sweet surprise ending, Glu Hospitality and Chef have broughton the company's first pastry chef who will feature to start Six Layer Chocolate Cake, Layered Rainbow Birthday Cake, Oreo Homemade Cheesecake and a Cookie Sundae, plus specials.
From the bar, look for a selection of 19 white, red, rose and sparkling wines by the glass and bottle, plus a dozen selections of American favorite and craft beers. For those wishing to experience a sun-kissed taste of summer still, four frozen Tiki drinks will remain on the menu, plus a new fall update in the Frozen Pumpkin Pina Colada.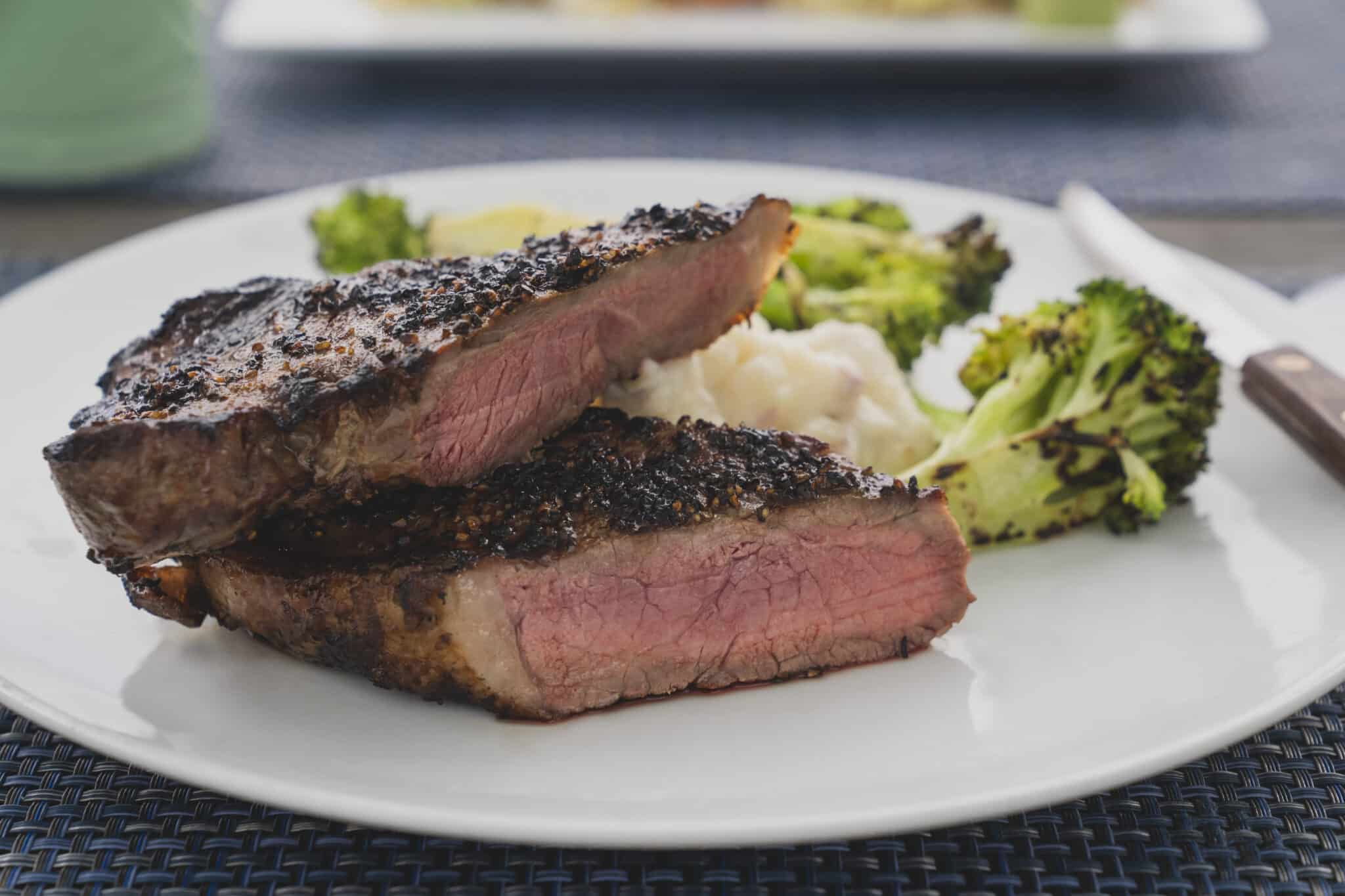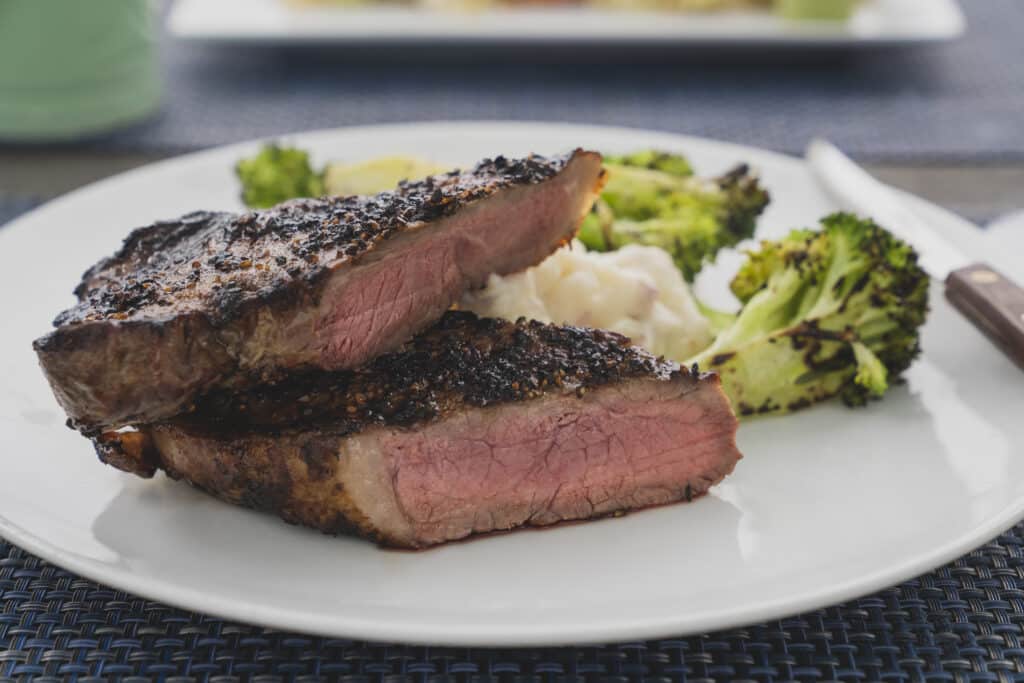 For cocktails, look for the grand return of well-regarded cocktails from the company's Leda and the Swan nightlife brand – that were featured earlier this year when Leda grand opened. While Leda remains closed for now due to the COVID crisis, Glu has brought six of the cocktails back on the GG Grill menu, including the Classic, Paraprose, The King, The Van Goat and the Philly Philly. Alongside the Leda cocktails, guests can also enjoy new signature favorites from Glu Hospitality's Beverage Director Ryan Fenton including the Hot and Dirty, Shiro, Ginger Gold, Purple Cobra, Foxtrot and Regulate.
For look and vibe, the 30,000 gallon heated saltwater pool will be transformed into a stylish display of color and light in the evening – for a serene backdrop for poolside dining. Glu has installed new lighting around property to add to the upscale casual vibe – and new furniture, umbrellas and coverings have been brought in for the full outdoor steakhouse experience as the restaurant pivots from a pool to a full-scale full-service restaurant.
For seating and dining spaces, patrons can enjoy private dining in three individual bungalows that can hold up to 15 people each for private events (or as adjusted to meet state and local regulations and recommendations). Deck and dinner seating features a mix two, four and six tops surrounding the pool and lounge.
For sports lovers, bleed green at GG Grill during Eagles games with private table and bottle service, plus game day specials. During games, large-screen HD TVs will be placed around property for sports viewing near your table. Individual bungalows also all have large screen TVs inside each bungalow.
The grand opening of Germantown Garden Grill comes hot on the heels of several high profile grand openings by Glu Hospitality in the Northern Liberties Business Improvement District. Anejo Philly recently opened in the Piazza in August of this year, and SET NoLibs opened just weeks ago in Liberties Walk in September.
For Northern Liberties as a whole, the dining scene has exploded in 2020 with these recent openings that also included the grand opening of Hudson Table cooking school and the expansion of Germantown Garden. Other notable developments that have made this a year for the record books for the food neighborhood have been the closure of North Second Street over the summer for construction that is now wrapping up. With limited car access down North Second Street, the situation created an organic open-streets feeling and vibe that let the city's largest and most elaborate streeteries to pop-up outside of El Camino, Urban Village Brewing Company, SET NoLibs and Anejo. Nearby, other streeteries and expanded sidewalk dining added to the amazing outdoor spirit in the neighborhood, with Jerry's Bar, Standard Tap, Ortliebs, North 3rd, Abbaye, Cafe La Maude, Honey's Sit and Eat, Heritage, North Bowl, Cantina Dos Segundos and others. New streeteries are debuting this month from Hello Vietnam, the 700 Club and Bourbon and Branch.
Germantown Garden Grill will open Friday with starting hours for dinner Monday through Sunday 5:00pm to 11:00pm. On weekends, GG Grill will open at 11:00am for weekend brunch service. Look for the full brunch food and drink menus coming soon. For more information and menus, please visit https://gggrill.com. Follow Germantown Garden Grill on social at @gggrillphilly.