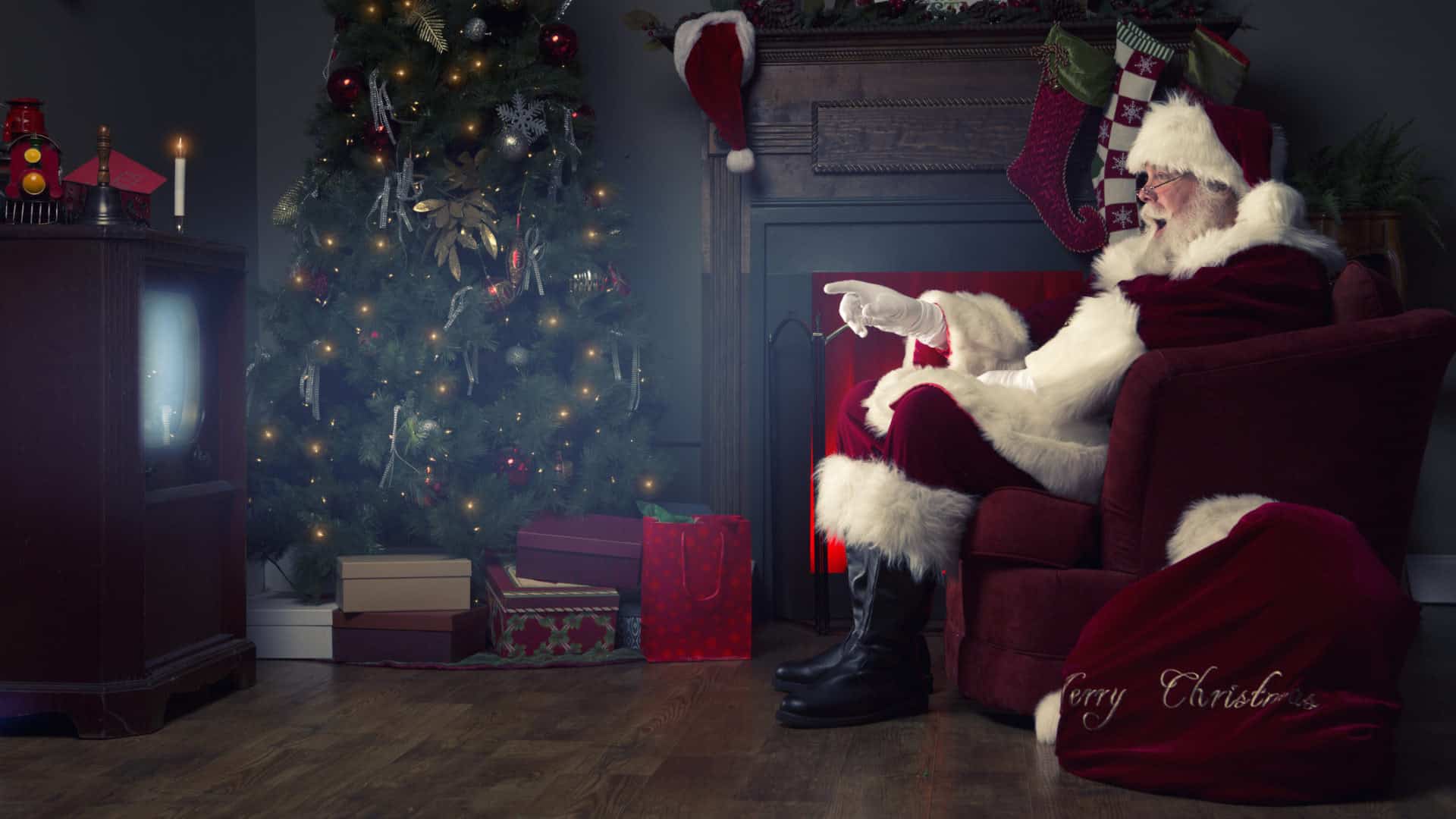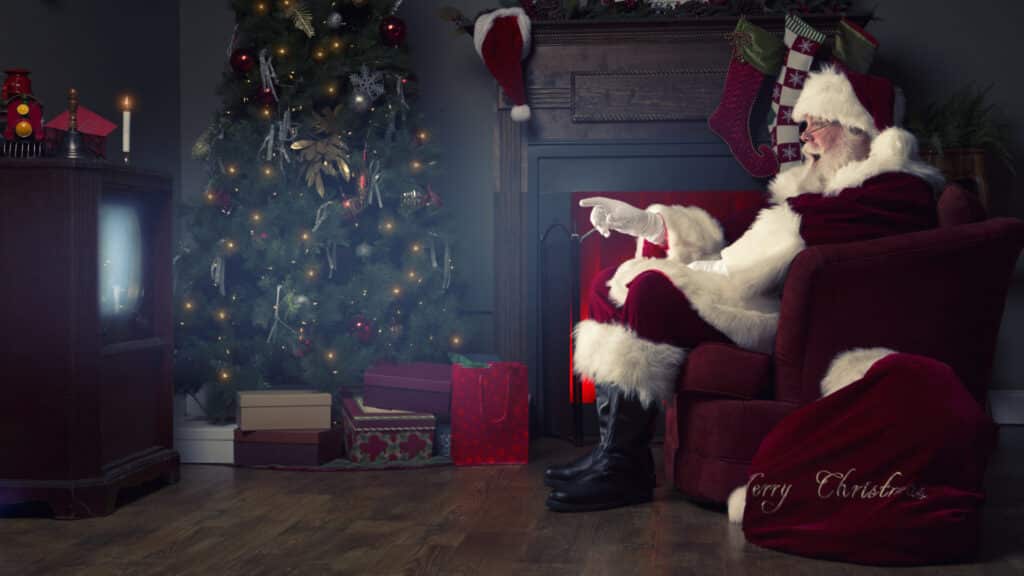 'Tis the holiday season…to be in (yet) another lockdown.
With new COVID restrictions going into effect in Philly the weekend before Thanksgiving, there's no better time to begin your binging of lots and lots of fresh-baked (and some returning!) holiday TV streaming goodies and guilty pleasures.
You should waste no time in grabbing that remote, having a seat, and diving into the Globe's sleigh-filled list of Santa approved entertainment treats. Happy holiday streaming!
Holidate
This sugarplum kissed rom-com starring American Horror Story's Emma Roberts has already been streaming on the 'flix since late October, which further proves how much we really needed not in wasting no time in getting the holiday binge party started as early as we possibly could this year. Warm up with the adorable trailer below if you haven't binge-watched the movie one hundred times already (now streaming, Netflix).
Happiest Season
Now, here's a love is love story we could all bask in. Starring Kristen Stewart, Mackenzie Davis and Schitt's Creek Emmy snatcher, Dan Levy, the sweet film is about a young named Abby (Stewart) who plans to propose to her girlfriend, Harper (Davis), only to find out that she hasn't come out to her conservative parents right before they get to their house for the holidays. A must watch as it serves out a message fit for our times, plus it looks just so cute and delightful! (Hulu, Nov 25th)
A Charlie Brown Holiday Binge
Although CBS won't be offering its annual servings of Mr. Brown's holiday extravaganzas this year, Apple TV+ will be streaming them both for free starting with the Thanksgiving special (streams starting Wednesday, Nov 18th, free from Nov 25th-Nov 27th) and of course, the classic Christmas special, which starts streaming on Friday, Dec 4th, and for free on Dec 11th-Dec 13th. Mark it down as there's nothing that a little Peanuts gang holiday party and a couple of missed footballs can't cure.
Jingle Jangle: A Christmas Journey
This touching musical about a once joyful toymaker who gets a new glimpse at the world when his long-lost granddaughter–introducing the incredible Madelin Mills–comes into his life is prone to warm all of us up during the rest of these oh, so chilly 2020 nights. Besides, with an all-star cast featuring Forest Whitaker, Keegan-Michael-Key, Hugh Bonneville, Ricky Martin(!!), and the magnificent, Phylicia Rashad, how could you not want not to watch? (now streaming, Netflix)
LEGO Star Wars Holiday Special
Because, really, we can't officially call it the holiday season anymore without a fresh batch of Star Wars action. Plus, all with a dash of LEGO shenanigans?? (Now streaming, Disney +)
Dolly Parton's Christmas on the Square
No shade, Mariah, but if there's another iconic diva who can compare to serving out the same shimmering magic to lift our spirits right when we need it the most, it's certainly the "Jolene" legend herself. Just watch the trailer and you'll see why. But, grab some tissues first…you're going to need them. (Nov 22nd, Netflix)
Lifetime/Hallmark Movie Channel
If you're looking for such soon-to-be holiday classics like 'Jingle Bell Bride,' 'A Sugar & Spice Holiday,' 'Candy Cane Christmas,' 'Christmas with the Darlings,' Meet Me at Christmas,' the absolute can't miss, 'Never Kiss a Man in a Christmas Sweater,' and what seems to be a thousand more gleaming titled treasures, Lifetime and the Hallmark Movie Channel have certainly got us gift-wrapped and covered with their delightfully cheesy entertainment all season long. Hey there, Candace Cameron Bure, Lacey Chabert, and Melissa Joan Hart…oh, how we've missed and needed you so. Sorry, Lori Loughlin, maybe next year? Check out your complete (meaning…all of them!) holiday movie guide right here.
How to Ruin Christmas: The Wedding
While there hasn't been many details (or a trailer!!) about this upcoming South African holiday series, you can take a look at the stunning pictures right here. This one just might be the one that'll have the world talking….just read the premise.
"When family rebel and disappointment, Tumi Sello, begrudgingly joins her dysfunctional family for the first Christmas holidays in years, it's not the merry return of the prodigal daughter everyone was hoping for. She manages to ruin her younger sister's Christmas wedding before it even takes place, and spends her next six days frantically trying to get things back on track." Oh, yeah..we're watching. (December, Netflix)
The Christmas Chronicles: Part Two
You know you've watched part one on repeat (right, Mom?) since its release two years ago, so this much-anticipated follow-up starring the always fabulous Goldie Hawn and her handsome hubby, Santa Claus, err, Kurt Russel is most likely already at the top of your holiday streaming list. Take a sleigh ride with the extra festive trailer below.
Grandma Got Run-Over By a Reindeer
Since we just love to get a little tipsy on eggnog and belt out the iconic holiday tune of the same name, you might want to check out this heartwarming adventure about young Jake Spankenheimer and his mission to find his missing Grandmother on Christmas Eve while proving that Santa indeed..does exist. (Friday, Nov 27th, Monday, December 21st, CW,check your local listings)
The Holiday Movies That Made Us
On the plotline surface, Will Ferrel's 2003 box office busting "ELF,' and Tim Burton's 1994 stop-action masterpiece, 'The Nightmare Before Christmas' have absolutely nothing in common…except one thing…they're stocked full of classic holiday movie magic. This two-part series deeply explores both timeless films;from the makings, the music, from the adding of that holiday sparkle that absolutely made us..us…it's all here. (Dec 1st, Netflix)
The Prom
Nicole Kidman! James Corden! Stanley Tucci! Kerry Washington! Meryl! Throw in the glitter bombed directing helm of the one-and-only, Mr. Ryan Murphy, and streaming the Netflix adaptation of this Tony Award winning Broadway musical about a young woman's fierce fight to bring her girlfriend to prom should go straight to the top of your must-watch list. No need to check it twice, we'll all be watching. (Netflix, Dec 11th)
The Christmas Caroler Challenge
Another one that's sure to dazzle, join your host, Dean Cain–aka Superman–on this three-week competition series as he features 10 incredible caroling groups wowing us with their authentic musical stylings and holiday sass, with only one taking home the coveted Christmas caroling crown. (Friday, Dec 11th, The CW, check your local listings)
The Walking Dead: Holiday Special
Yes, you're reading that correctly. Because there's nothing that spreads holiday cheer more than brain feasting zombies in an apocalypse like global setting. On the contrary, a perfect fit for this year. No, seriously. (AMC+, Dec 13th)
However, if you're looking to avoid naughty temptation since (sigh…) most gyms will be closed until after New Year's, you might want to check out a few holiday themed TV shows like:
Holiday Crafters Gone Wild (Nov. 20th, HGTV)
Sugar Rush Christmas:Season Two (Nov 27th)
The Great British Baking Show:Holidays Season 3 (Dec 4th)
Rudolph the Red-Nosed Reindeer (Dec 1st, CBS)
The Story of Santa Claus w/ Ed Asner & Betty White (Nov 28th, CBS)
Penn & Teller: Merry Fool Us (Dec 16th, CW)
12 Dates of Christmas (Dec 3rd, HBO Max)
Biggest Little Christmas Showdown (Nov. 27th, HGTV)
Holiday Home Makeover with Mr. Christmas (Netflix, now streaming)
Dash & Lily (now streaming, Netflix)
Let's Make a Deal Primetime (Dec. 21st)
Plus thousands more right HERE!
And of course, we just can't forget about Freeform's 25 Days of Christmas, which kicks off Tuesday, December 1st, as well as AMC's Best Christmas Ever, which has already been giving us holiday life since early November. Be sure to check all of your streaming services and local listings all season long! Happy holiday entertainment streaming and binging!! Hey, there's nothing else to do.
---
Enjoy what you're reading? We think you'd also like these…
About the author: Patrick DeMarco has been an avid entertainment writer for the City of Brotherly Love for just about a decade now, and is happy to keep the fires burning as a contributor for The Philadelphia Globe.