Interviews, Local
Philadelphia Artist Collective ILL DOOTS Performs People's Light Drive-In Concert
|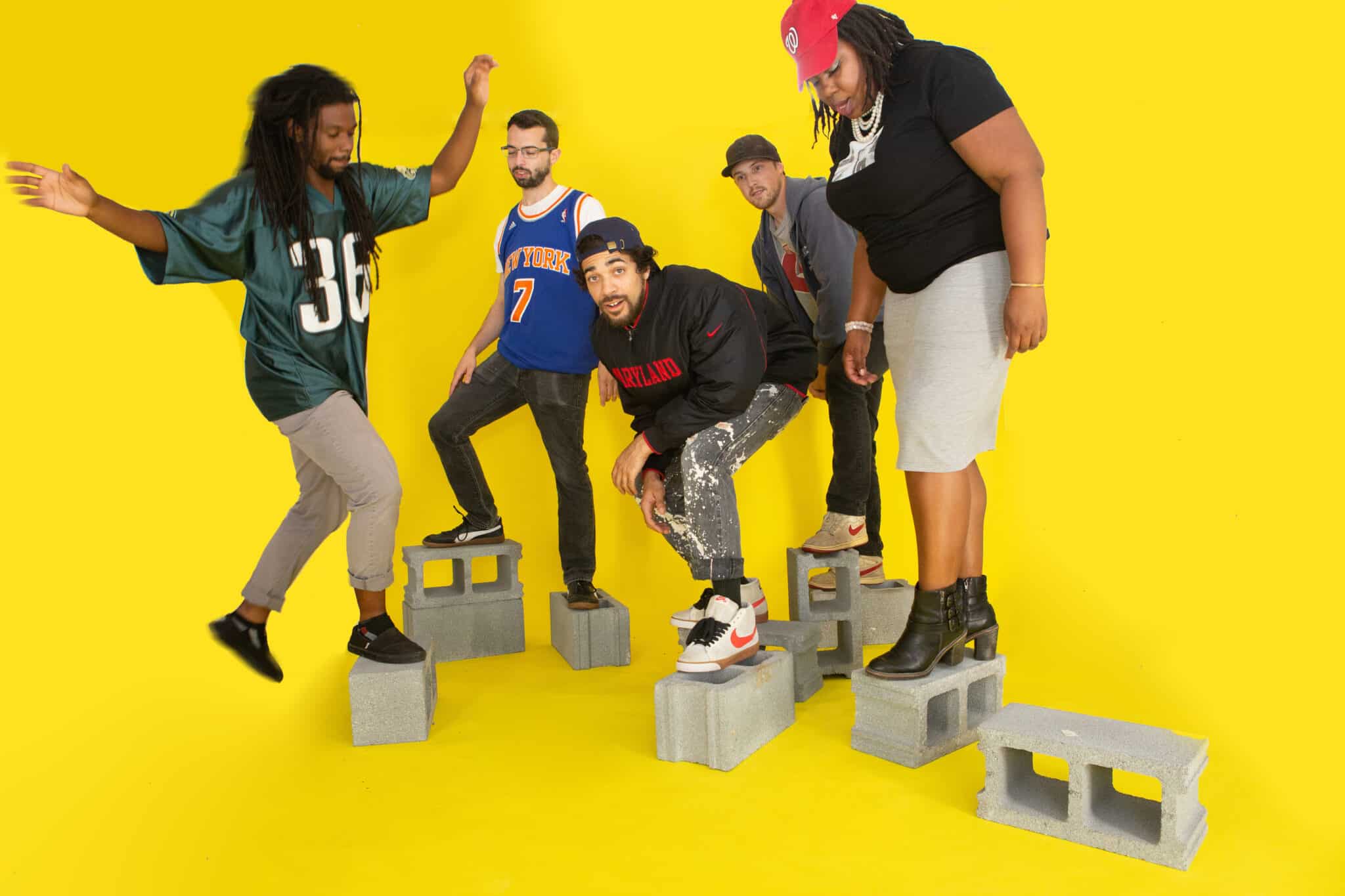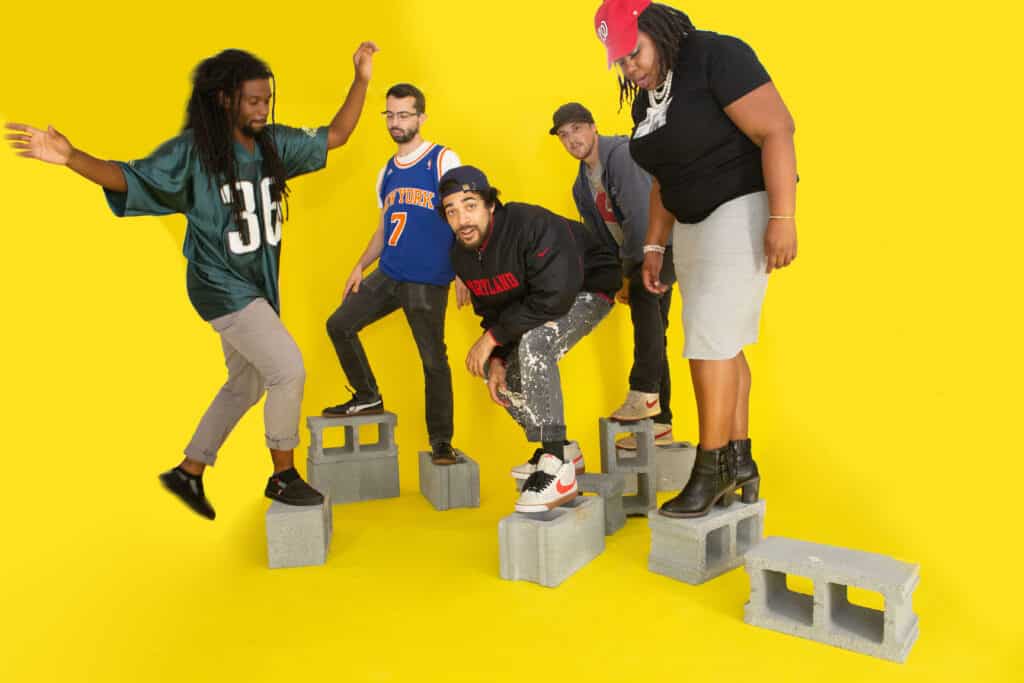 Philadelphia Artist Collective ILL DOOTS Performs People's Light Drive-In Concert
The People's Light Drive-In Concert Series continues this Saturday, August 8th with ILL DOOTS, a collective of artists that blend an exhilarating mix of hip hop elements with funk, jazz, rock & soul. Over their 10+ years as a band, their live shows have become ever more engaging and theatrical, giving audiences unforgettable experiences of community, catharsis, and raw energy. The Drive-In show will be the first time since the pandemic hit that ILL DOOTS will perform together, and they have some ideas for this unique show. It's an event you won't want to miss. 
We chatted with the band ahead of the show, and they shared with us the excitement surrounding their latest release The Mess, how they have been coping with the pandemic, and their wisdom for these turbulent times.
Phila Globe: How have all of you been coping with the pandemic? What have been some of your biggest challenges?
Jordan McCree (Drums): Being a band, the obvious challenge was not being able to perform together. We put a lot of love, passion, and energy into our performances. So to have that aspect of our artistry stripped away was hard at first. We also just recently experienced two members move out of Philly. Leading up to the shutdown, we worked tirelessly to ensure that the ILL DOOTS train keeps pushing forward. So we were hip to the online video chat game back in 2019. 
When the pandemic did hit in March, instead of seeing the situation as something for us to cope with, we used it as fuel to strengthen our connections to each other and embolden us to keep making music. As artists, it is a way that we cope with our experiences and our emotions. Since all of our upcoming gigs were cancelled we shifted into music making mode. I don't want to give away too much, but almost immediately after shutdown had started, we were experimenting with new ways to collaborate with being together. There is so much music from that early pandemic time. 
On the other hand, we had an album release show to prepare for and since all large public gatherings were prohibited we had to get creative. It was then that we decided to host a virtual album release event [for The Mess], which we called, The Let Out. The event ended up being a special experience that would not have been achievable had it been in person. Instead of two of our favorite artists opening the show, we had over forty artists who presented captivating performances. It was truly an experience to behold. Additionally, we partnered with an organization that is incredibly dear to us, The Village of Arts and Humanities. Most of us have taught there as well as been resident artists. Their mission is our mission, and we were grateful to support their recent ongoing endeavor to abolish youth incarceration in Philly, Pennsylvania, and beyond.  
ILL DOOTS features members from a diverse range of backgrounds. Can you explain that a bit more?
Andrew Nittoli (Keys): Everyone in the band is originally from a different state which naturally leads to various influences and different perspectives on the music that we create: US (Washington, DC), Elle.Morris (Virginia), Scott (Massachusetts), Jordan (Pennsylvania) and Chubbz (New York).
Our collective life experiences as well as musical heroes are what has contributed to create our sound. We all met at college when we attended University of the Arts in 2009 in Philadelphia. US studied acting, Elle studied vocal performance, and Scott, Jordan, & Chubbz studied jazz performance at UArts.
Your latest album, The Mess, was just released on July 10th, which was written and recorded over 10 days in a barn on the coast of Maine, which sounds amazing. How was that experience? Did you start writing and recording pre-COVID or it did start after the outbreak? What were some of your inspirations for the album?
Elle.Morris (Vocals): It was pre-COVID, 2018 to be exact. It was beautiful, fun, and healing.  We had not made an album like this or in this way before. We travelled with a compilation of studio gear from three separate locations and our creative collaborative mind/spirits. All the songs were made from scratch, produced and written by all of us. The album is a response to our recent experiences. In this much needed retreat, we were able to express our thoughts, feelings, and observations of what was happening to us and around us. 
What excites you most about this Drive-In Concert performance?
Scott Ziegler (Bass, Music Director): The drive-in format is going to be really fun for us because it will be our first experience [doing something like this]. This will also be the first time we've all gotten to play together since February so that will be really exciting. When we play a show we're constantly adapting our musical plans in the moment to create the best experience we can, in collaboration with the audience. The drive-in will be an opportunity to experiment with engaging the audience in a space that we've never explored before; we've got some fun ideas.
Other than the Drive-In Concert, any other upcoming news/events you have planned? 
SZ: After the drive-in we have another virtual event on our horizon. We're releasing our next album age on October 2nd and will be hosting another Let Out which we're in the process of planning now. We're also working on planning a safe way to execute another trip to the coast of Maine to do some more recording. Both The Mess and age were written and recorded over a 10 day period in the fall of 2018, and now that we're sharing these albums with the world we're more eager than ever to carve out some time to focus on new music.
Your band ethos is all about exploring different sounds and collaboration with a wide range of artists; I love that you say ILL is an acronym for 'I Love Living/Learning." In this unique year with its challenges surrounding the pandemic and racial inequality, what have you all learned? What do you encourage others to do?
US (Vocals): Sometimes learning is also relearning— many of the things we have "learned" in these tough times are actually lessons that deepened our already formed relationship with several truths that we have been holding onto for a long time. 
To many of us it is old, ancestral knowledge that the foundation of this nation was not meant to support anyone beyond land owning (read: stealing) white men. The dependence on bodies that capitalism deems "essential" is not new either — what is new — what we are learning, is the potential of this particular moment, this moment in history where the uprising and the pandemic and social media meet. This year is still teaching us, because there is such a wealth of information and misinformation alike. This year has taught us that our fellow humans are overwhelmed and need helping sifting through all the bullshit. 
The pandemic has taught us the value of truly cultivating connectivity even from home; many of us are closer to our families than ever— we are also closer to the pulse of the movement of marginalized people— we have learned to MAKE time as the pandemic has made it clear that time is amorphous and able to be manipulated anyway. Take the time not spent in transit to educate yourself, to seek perspective, to self-reflect, to build a better relationship with your body, BIPOC train yourself in all forms of combat spiritual, intellectual, and physical, grow plants that can be used for medicine, food, and other utility, practice being kind. Most of all we encourage you to ask yourself what can you DO not just for yourself but for your neighbor, your fellow human, and especially those who are not afforded the same privileges as you.
VIP tickets are sold out, but you can still get tickets here.
Who: ILL DOOTS
What: Live, Drive-In Concert Performance
When: Saturday, August 8th at 6:30 PM EST
Where: The People's Light Theater – 39 Conestoga Road, Malvern PA 19355 
Find ILL DOOTS Online
Official
Facebook
Instagram
---
About the author
Lauren Silvestri has been a music journalist for the past
10 years. She has a huge passion for rock n' roll, the Philly music scene and independent music venues.
Email | Twitter