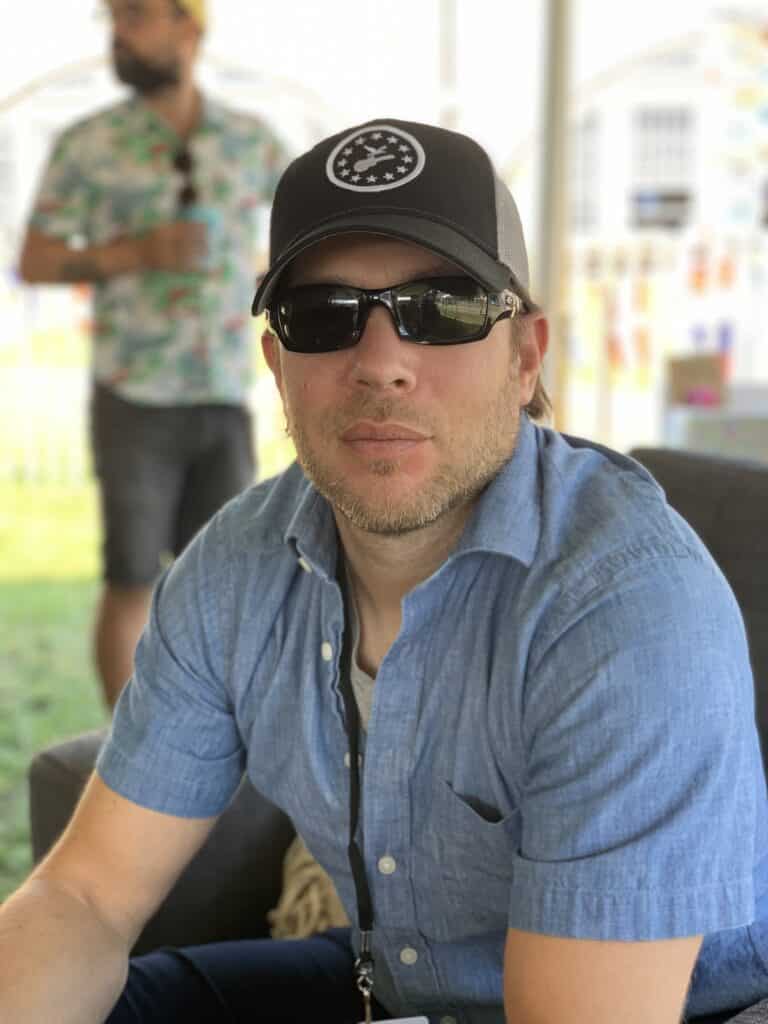 Philadelphia Globe Interviews Philly Music Fest Founder, Greg Seltzer
Like most events this year, Philly Music Fest is going virtual. Now in its fourth year, the all-Philly annual event will be live streaming on September 24th and 25th via WXPN, NPR Music, & Nugs.net from Ardmore Music Hall, and the line-up includes many local favorites from Japanese Breakfast to The Districts. The Philadelphia Globe's Tyler Asay spoke with founder Greg Seltzer about the evolution of the event, his relationship with the Philadelphia music scene, and the various charities that the Fest will be supporting. Check out the interview below:
The Philadelphia Globe: So Greg Seltzer, you're the Philly Music Fest guy. Just to start off for people who don't know, could you give a little background about yourself and how the idea for the Philly Music Fest came up? This is technically the fourth year, correct?
Greg Seltzer: Yes, it's the fourth year technically. I'm a lifelong Philadelphian, and I've gone to shows and followed bands from Philly going back to when I was sixteen years old, so that's twenty-seven years now. I'm not in the music industry as a profession or a career, I'm more in the legal and business community. I started doing some legal work for what I believe is the premiere music festival, the Newport Folk Festival.
I had been doing legal work for the Newport Folk Festival for a decade and I just wanted to create and mimic the ethos and spirit of that festival, which is artist-driven and non-profit, in my hometown, Philadelphia. I landed on the notion of, "What if we had a music festival that was unique in a sense that it only booked bands from that particular city?" I had not really found a corollary for any other city in the country that does this on an annual, multi-night run basis. It was a blend of being from Philadelphia and trying to replicate a concept that I really believed in.
The first year you put on the festival was 2017, can you talk about how the event has evolved over the past couple years?
GS: Absolutely. First of all, looking back at 2017 which was two nights instead of four nights. It was a 2 night run at World Cafe Live, we used both stages and Strand Of Oaks was the headliner. It was terrific, they're one of my favorite local bands. Tim stepped up because he's a sweetheart, even if he had no idea what this Philly Music Fest was but he knew we were saying the right things and didn't have any corporate banners anywhere. We also had a band that broke up at this point, but one of my favorites, Cayetana, was also on the bill that year to headline the first night.
Looking back, that was kind of the beta test of things to come. Year Two (2018), we expanded to a three night festival and added Johnny Brenda's, and then we added Milkboy as well to make it a four night festival. To be honest with you, the growth of it is by the community. Philly Music Fest is a little grassroots two-person operation, me and my wife. We have no employees and do this on nights and weekends. The growth of it has been spearheaded by the community more so than anything a husband-and-wife duo can do. The community has come out in droves to sell this thing out. WXPN has embraced it, and they've stepped up even more this year. The growth has really been crowdsourced as opposed to anything visionary on our part.
It's really cool how you foster the scene too. You handpick these bands that come from all different genres within Philadelphia. Could you talk a bit about what stands out to you when you're deciding what bands you ask to play? I know this year is different because of COVID, but in the past years the Fest prided itself on having "no repeat bands."
GS: The "no repeats" was less of a mantra, and more of a badge of the Philly music scene. It wasn't: "We at Philly Music Fest don't want to repeat any bands." It started with, "We don't have to." That was I was always trying to get across. Thanks to World Cafe Live, Johnny Brenda's, and Milkboy, we had an unbelievable line-up booked for the four night in-person run. Only one band that was on that bill at all is on the livestream. We basically said, "that was that thing, we'll put that vision aside," and then I was thinking of how I could put something on this livestream this year. So I called up some alumni, if you will; The Districts, Arnetta Johnson, Arthur Thomas, and asked if they could help with this.
Then I started thinking about genre diversity. You know, meshing The Districts with Japanese Breakfast, meshing the Clap Your Hands Say Yeah indie-rock with the folk and Americana of Mt. Joy and Langhorne Slim. To answer your question, I do have this passion of genre diversity that I think is not just at the core of Philly Music Fest (the core of Philly Music Fest is people experiencing entertaining music with the byproduct of raising profits and proceeds for music education and musicians), but if there was a secondary mission, it would be exposing festival-goers to different genres of music that they wouldn't otherwise go to when you go see a band.
By that I mean, when you go to see a band at Union Transfer or any venue, usually the one or two openers fit in the same genre and wheelhouse of that headliner. What I like to do is completely mix up the genres. Last year we had Man Man headlining, and if you were standing there to see them play Philly for the first time in a half decade, you're going to have to watch a one hour set from Sun Ra Arkestra. I hope that when you leave there and you're talking about how great Man Man was, but you're also talking about how unbelievably amazing Sun Ra was. And then before Sun Ra, maybe put bluegrass on.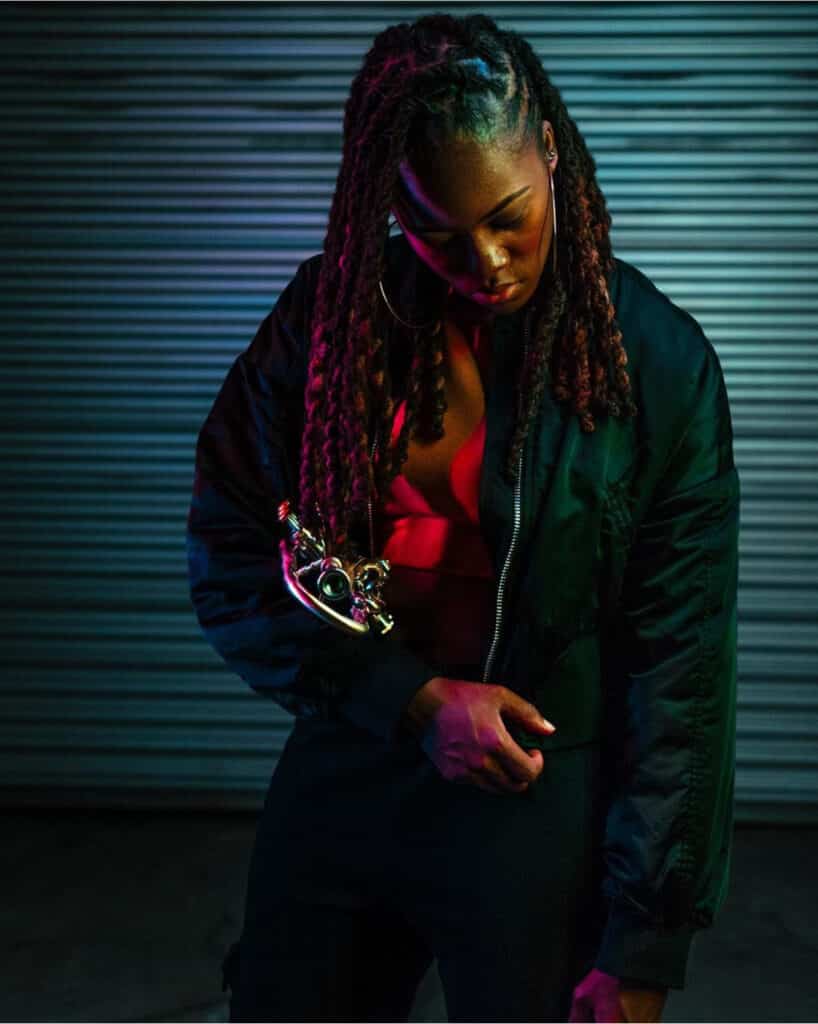 I know exactly what you mean. The first time I saw Hardwork Movement was at the Fest's second year before The Districts. I was there to see The Districts, Hardwork was on before them and they were unbelievable. 
GS: People always say, what connects these bands? They don't understand how we have bluegrass, then hip-hop, then indie-rock. And I say, c'mon man, they're all from Philly. They call Philly home. That's the genre. I don't have to worry about if this band fits with Lollapalooza's vibe, I don't have that. I have a geographical restriction.
It's 2020 and "genre" doesn't exist anymore anyways. How long ago had you booked the original line-up?
GS: Headliners get booked as soon as we wrap, so about October/November. We start talking headliners and start sending out offers to them and direct support for the four nights. Usually we try to get it in before the holidays because, where we were pre-COVID, tours were getting booked farther and farther in advance. For emerging artists, which frankly, in the way that I try to book line-ups, that's where I "make my hay." That usually gets booked around January/February. That's just from me going out to see bands. Year one, I randomly saw Ceramic Animal when they had 600 followers on Spotify. I just thought that band was so unbelievably tight and together, so it was an obvious trust-your-ears moment. And now they're making another record down in Nashville and they're gonna blow up. That's the fun part, I didn't really get to do that with the virtual line-up which kind of sucks. That's the part I miss the most but we'll get back there.
When did you make the decision to pivot the festival for this year due to COVID? The livestream culture didn't really kick in for a month or so, and bands didn't seem like they really knew how to do it or do it safely. It's interesting though how things have changed in the past couple months. 
GS: I'll give you two sides of that. The perspective is that I was all in in early April and May on these livestreams. I was tuning in every Thursday to watch Kevin Morby and Waxahatchee do theirs. I had Tuesday booked for Phish, Friday for the Grateful Dead. I was locked in to all these charming attempts to keep the music community together. By July, I was feeling what a lot of people were feeling, which was an overall fatigue with livestreams. It was cool to see some of my favorite bands covering songs from their living room or kitchen. I didn't care that the audio was not great because it was COVID and the world was ending. I just wanted to see Hiss Golden Messenger play some cover songs.
But by July I was done. I had seen some festival live streams that were pre-recorded, I would catch two songs and it just wasn't delivering. Flash forward to Philly Music Fest, at that point I hadn't cancelled it yet and was still in a wait-and-see approach. But as we moved through the calendar it became clear that we needed to pull the plug on the in-person festival. It just so happens that that week I decided to cancel, Chris Perella from Ardmore Music Hall reached out to me and said, "Would you be interested in a Philly Music Fest live stream?" It was weird because it synced up so perfectly with my live stream fatigue. So I said, "No. Not interested."
But he said they could do it a little differently, asked me about my issues with live streams, and I said I didn't like that they're not live, I like to get a full 45 minute to an hour set, and I wanna see a band on stage. I don't want to see people's bedrooms anymore. And I want it to sound good.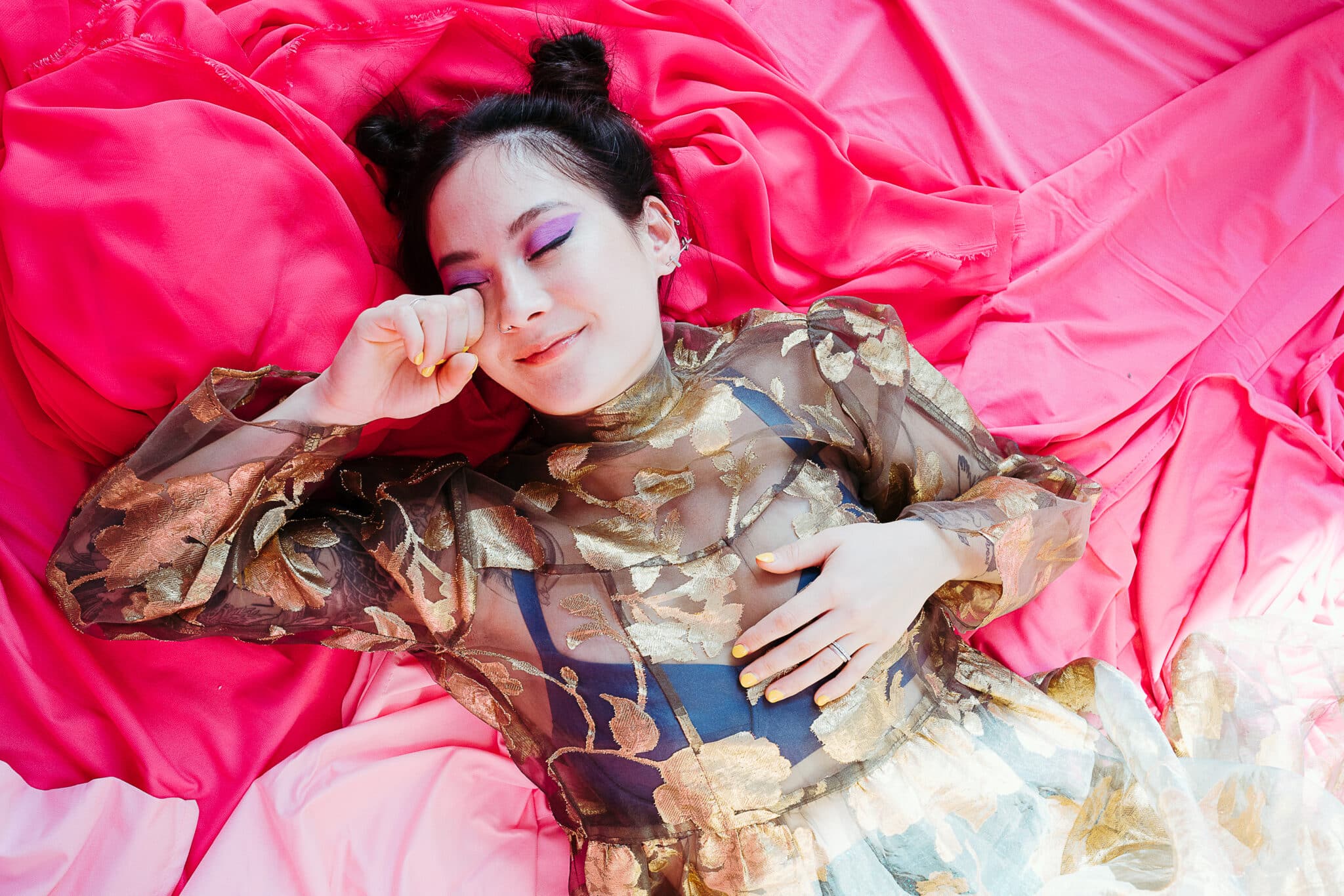 You want to actually hear some bass?
GS: Yeah! I want it to look good and sound good, and he said that they could deliver on those points. He mapped it out for me, they have a 4K, HD audio and video streaming setup that was built pre-COVID and they wanted to put it to good use. It just fell into place that this Philly Music Fest live stream is different enough from the predecessors. I hope people tune in and donate so we can raise a bunch of money for music education charities for kids, and seed a new round of micro-grants for musicians impacted by COVID.
It's free to tune in with suggested donations, correct? 
GS: Exactly. The economics are different from most festivals. We're a non-profit, there are no promoter or producer takes, so we can be a little leaner with our model. The intake comes from corporate and local business's donations and support. To make this thing work, we're gonna need those $25, $50, $100 donations from the live stream from people to support the charities.
And that's no more than the usual price of a ticket to go to it in person if it was an alternate, non-COVID universe. Now how do you choose the charities (Rock 2 The Future, Girls Rock Philly, etc.) that the Fest will be donating to?
GS: That's the core of it. As a teaser, when you watch our live stream, instead of seeing a radio personality or a producer on-stage welcoming the band in, we have our charities in that position while also telling the audience about the good work they do. Our mission of supporting music education will be front and center in between the sets, those will be the only type of commercials you will see. In terms of music education, Philly Music Fest is special not only because it's just Philly bands and it supports the music scene. What I've identified as the best way to support the music scene, is to support the ten and twelve year olds and sixteen year olds that are right now trying to form bands in our city.
That group of sixteen year olds that need a practice space and need music instruction right now, that band in four years is going to be an emerging band playing Philly Music Fest and then again in five years they'll be headlining. To keep the cycle of our music scene going, we have to make sure there's music education for kids. Unfortunately with budgets in public schools being so tight, music is one of the first things that gets cut. Music has been collateral damage of an underfunded public school system. And these nonprofits have popped up to plug the gap where kids need music instruction before or after school. But these organizations need funding, and that's where we come in.
All of our proceeds in the past have been seeding these organizations with pretty sizable donations and grants each year. And for us it completes the cycle, it's like we're funding the support of the future bands that will hopefully play at Philly Music Fest.
How do you feel COVID has affected bands that can't tour or play shows? 
GS: This is just one guy's experience from just knowing a lot of bands, and I'm not an entertainment lawyer by any means but I like to try to guide people in the right direction. So I talk to bands, and I have a sense of what's going on in their world right now. It's interesting that a lot of the bigger bands have been able to monetize their followers and their fame and success, and I'm sure they're struggling in respect to what they're used to making, but they're doing okay. The higher end of the market is stable. The more emerging bands are also struggling, but they also have jobs or have been able to collect unemployment or work elsewhere.
The people that I've seen the hardest hit are the bands and musicians who, pre-COVID, had committed to music full time, no other employment. They made their money playing town-to-town, two hundred shows a year, but don't have a big label deal at this point. Those people have been decimated, and I've had concern for that community and want to make sure we can get money out to people in need for rent, for food. They can't get unemployment because they're considered self employed. So if you look at the music world as kind of a class system, my perspective is that the middle-class has been hurt the most by COVID, but that's just one person's opinion.
Thanks so much Greg, do you have anything else?
GS: When we do Philly Music Fest, it's a lot of Philly people, and we've been selling it out every year. We've gotten some national exposure, Billboard has covered it. This year, interestingly, the virtual live stream has been picked up nationally more than the in-person, which shouldn't come as a shock just because it's available. NPR Music is carrying this live stream, WXPN is broadcasting it live on the air, and it's going to be more accessible to folks around the country and I think that's really important for our local bands.
There's been these de-centralized, crowd-sourced viewing parties that have been cropping up. There's a parking lot on 10th and Spring Garden that's going to show in on a projector screen. There are some breweries that are going to be showing it, I think Suburban Square is setting up a projector and speaker. The community has been saying, "yeah, it's a live stream but we can get together safely and watch it."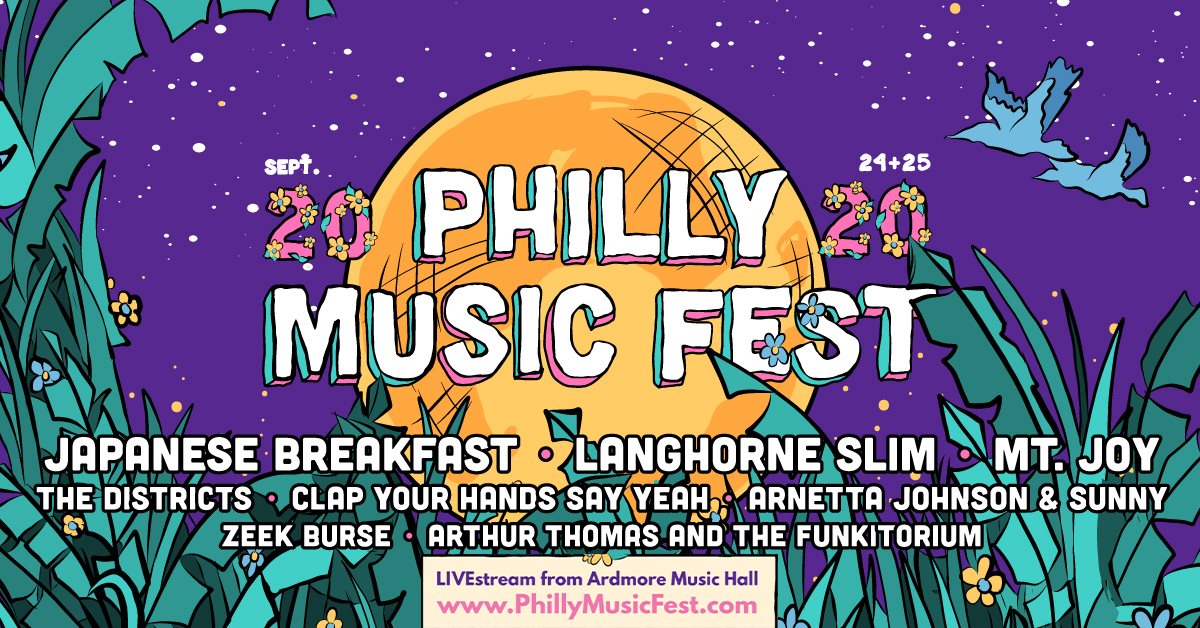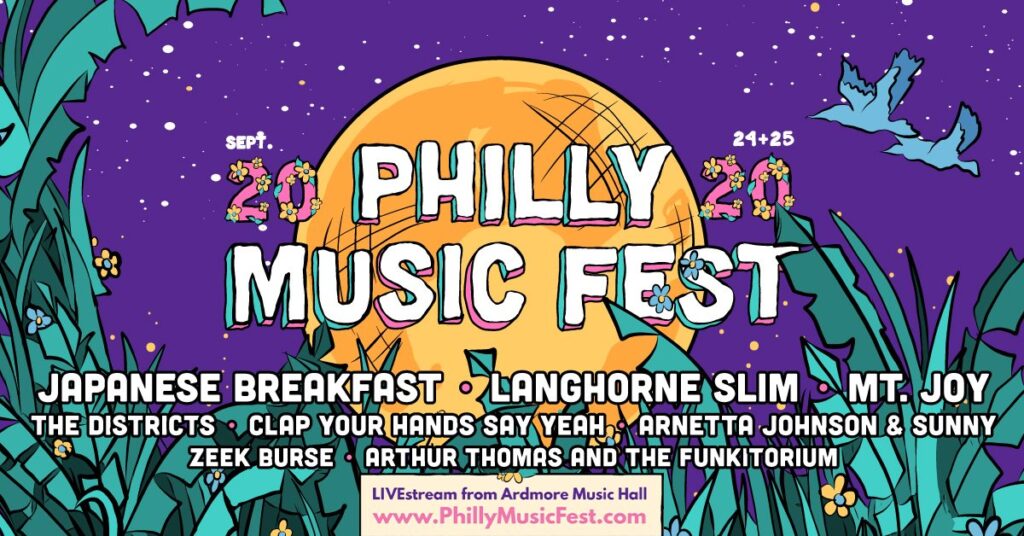 Philly Music Fest will be broadcasting virtually via WXPN, NPR Music, and Nugs.net on September 24th & 25th. Find more information on their website here.
More about the Author: Tyler Asay is a music writer & musician. He is the singer/songwriter for indie-rock band, The Tisburys and can usually be found at Main Street Music or Dawson Street Pub. Bruce Springsteen is his hero. Twitter /Instagram