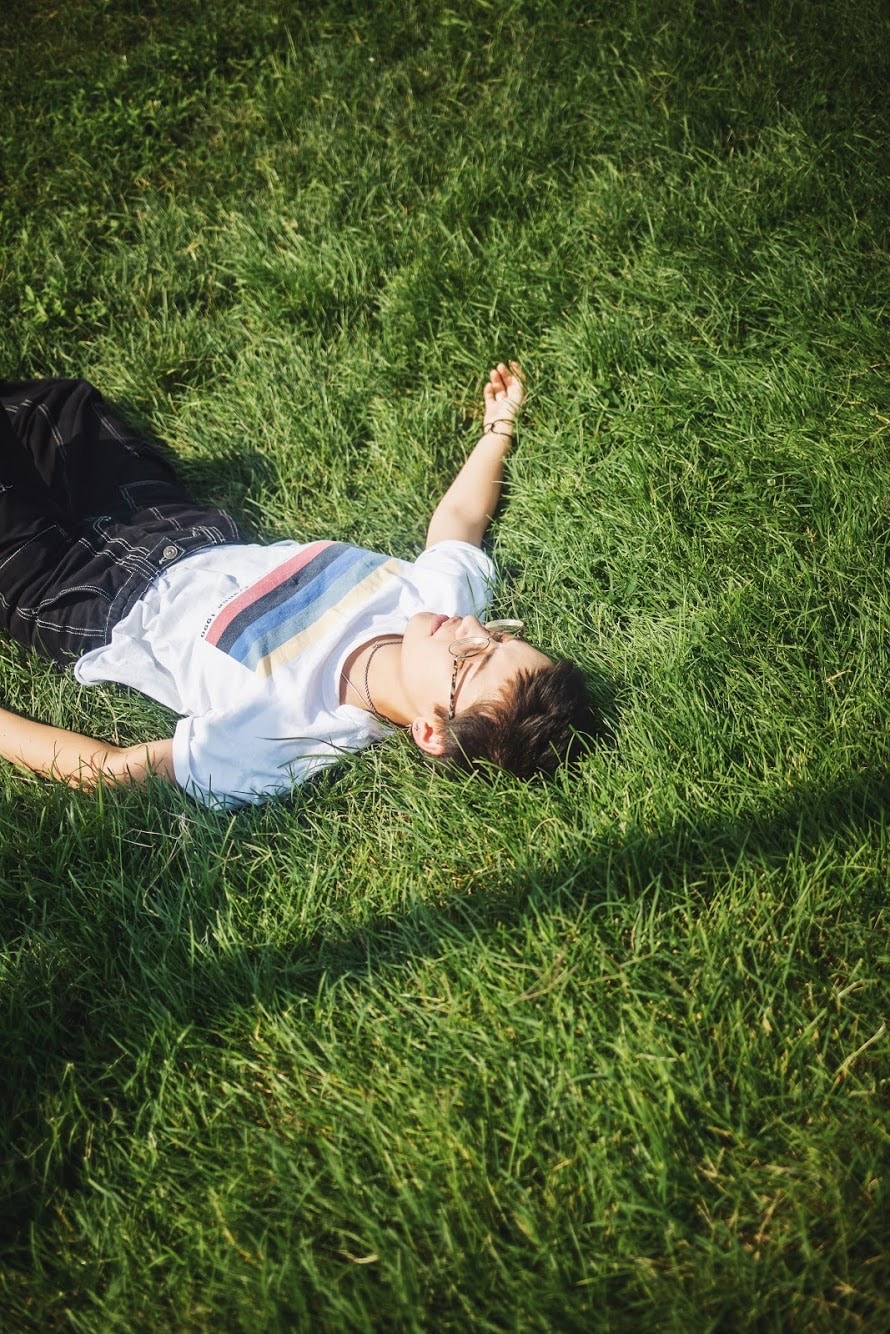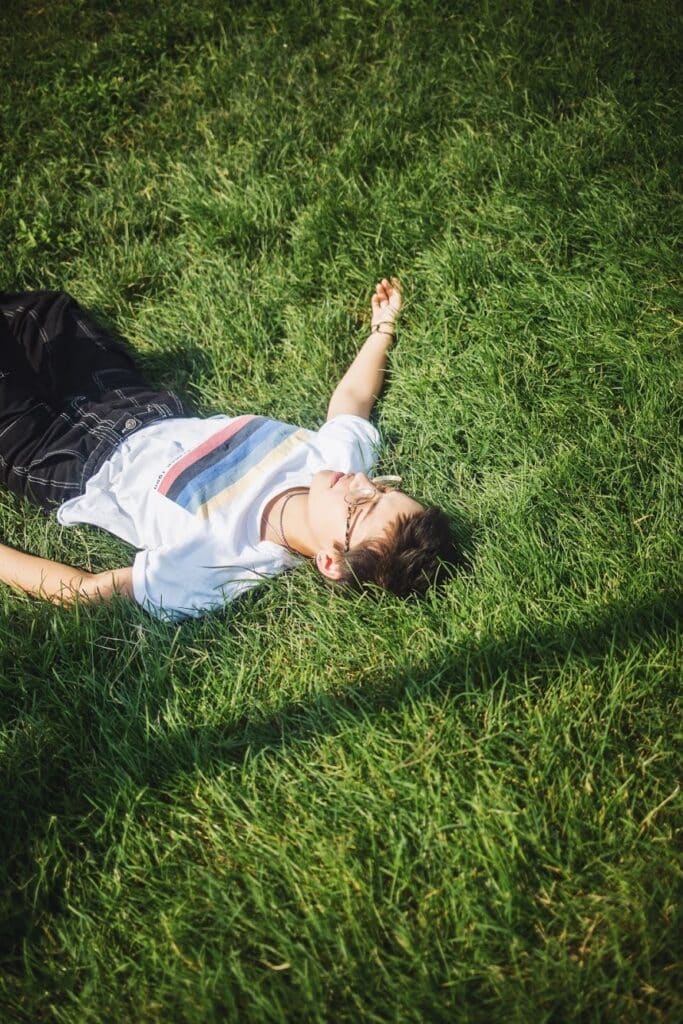 Philadelphia's Port Lucian Releases Debut EP Prince of Oddities
Prince of Oddities, a five-track slow dive that pulls us into doubts and questions not yet sorted, lives up to its name. It twirls among the pieces, graces fears with a kind of blurry-eyed, youthful swagger that's impossible to turn away from. Released today through Z Tapes, Prince of Oddities is the brainchild of Port Lucian, the songwriting project of Philadelphia-based Portia Maidment. "Each song was written in a totally different time period in my life, with different subjects in mind, but the tracks are all tied together by a vague introspection that comes up a lot in my writing," they explain.
In style and production, it's undeniably shoegaze, but with musical influences ranging from Mac Demarco to Frankie Cosmos, Prince of Oddities has not just sentiment but flair, and a hint of panache, too. Its swirling, superimposed vocals are woozy and hypnotic, while its rhythmic drum machine beats throw a wink at bedroom pop. Beginning with a refreshingly told "Me, I sound like many others / when I should be clear. / My fears take over my fixations / when I hold things dear," opening track "Make It Up" lays it all on the table. It takes refugee in a discreet kind of surrealism, where pressure to carve out a recognizable self among and against others finds relief in invention.
"20z" hurls the expectations of age and growing up back at us: "Twenty years old / you'd think I've grown," while "Keep My Knees Safe II" regrets that "I should know that it's over." These are tracks full of could's and should's and would's, of possibilities, choices, and quiet disobedience. The outro to "Keep My Knees Safe II" is among the most memorable, with the words "Rain fall beside me, / wash the dirt inside. / See" looping over and over, an unearthly guitar sawing and wailing in the background, mismatched consonants adding breath and texture. It's smart lyrics, too. The "see" at once closes the line and begins the next, something Maidment does quite often in the EP. It writes of the humdrum of weather and granular things, but it presents them as a spectacle, courtly and almost a little ceremonial in the thrall of reiteration.
The last two songs on the EP, "Give It Up" and "Full Control," are the first two tracks Maidment wrote. "Give It Up," a standout both melodically and lyrically, is a kind of emotional push-and-pull. It simultaneously urges oneself to "keep an open mind" and laments that "there's no peace of mind."
I'm not looking through you
I hope that's not what's coming through
I'd spend more time on my own
'Cause I know just how much I've grown ("Give It Up")
The song reminds me, not coincidentally, of Lala Lala's "Siren 042." Maidment, who opened for Lala Lala in 2019, cites the artist as another influence of theirs. "Give It Up" asserts, tenderly and soothingly so, a kind of necessary "payment" the same way "Siren 042" insists on punishment. It's self-critical but not so entirely apologetic. "[It] was written as a sort of redemption anthem for myself," Maidment explains. "When I was working on that song, I was really struggling with myself and with feeling super alone, even though I knew I wasn't really. The lyrics, 'I'll still come back home,' really mean that when I'm distant, I know who is important to me even though I know I fail to communicate that."
Closing track "Full Control" comes full circle with contemporary lingo and novel imagery at the center, from being "AFK" (away from the keyboard) to "my 3 by 6 silhouette" (their bed). It's groggy and steadfastly lo-fi, its music video a VHS-style cut and splice. It sounds like staying in bed and it feels like waking up, almost a juxtaposition. Port Lucian's ability to make a dreamy whole out of odd thoughts and collages is certainly where I feel most captivated by them.
In Maidment's own words, "I decided on the name Prince of Oddities because it sums up exactly how I feel about myself right now. I never really thought as a kid that I could embrace all of my weird ideas and tendencies and interests and feel confident in myself the way I am now," they say. "But here we are!"
Find Port Lucian Online:
Website
Facebook
Instagram 
About the author: Kelly Liu is a senior at the University of Pennsylvania studying English. She discovered and fell in love with the local DIY scene after moving to Philadelphia three years ago. She also writes for WQHS Radio and hosts a weekly show on indie music.