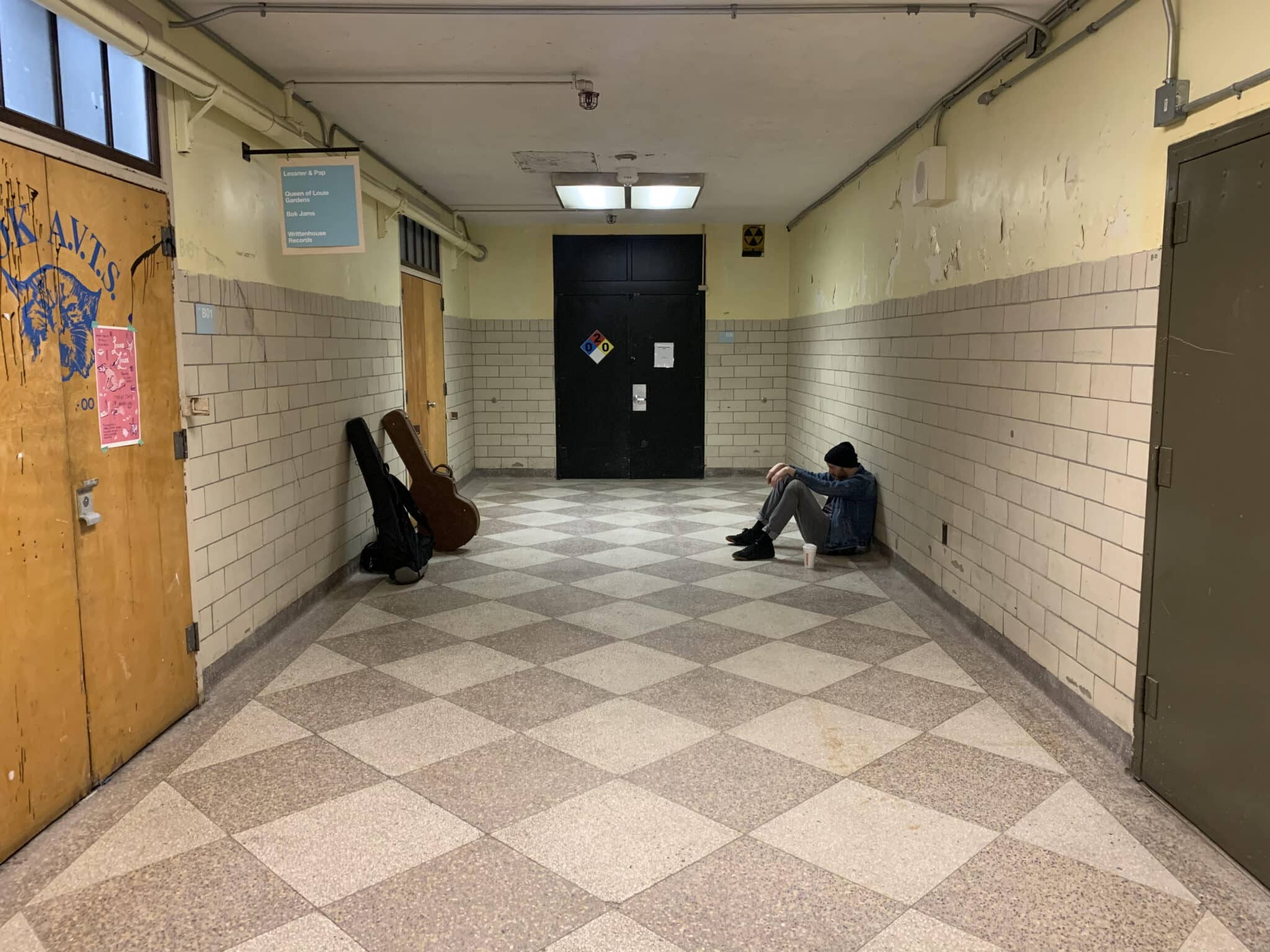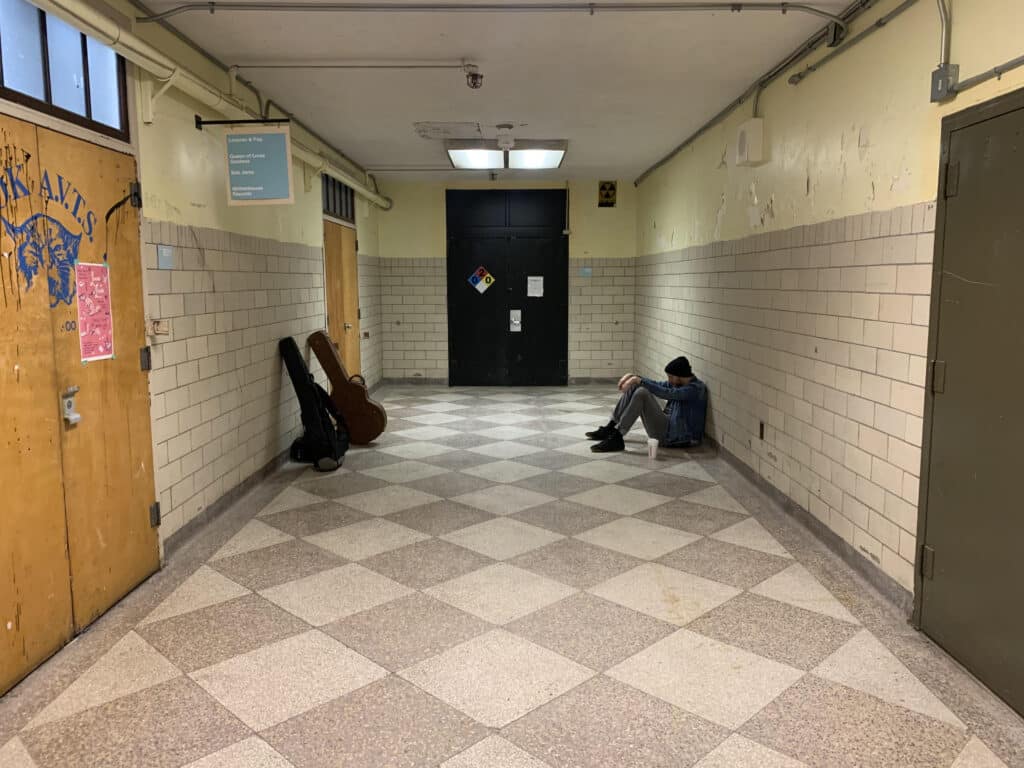 Philadelphia's Pat Finnerty "Got Grohl" Interview
By Kevin McCall
Pat Finnerty certainly isn't a "f—kin' nobody." He's gone viral twice in summer lockdown with quarantined, roof top performances at his house and Johnny Brenda's. The Full Band, would invite special guests like Brian Langan, Ryan Williams, Nikki Starr, and members of Dr. Dog to sit in, covering the likes of the Beatles, Prince, Marvin Gaye and more. Finnerty has always had an affinity for cover music. He would often host the "tough gig," of live band karaoke at Fergie's Pub and Ardmore Music Hall. While the Main Line moms do their best Whitney Houston, Pat would be learning the song on the spot – and killing it. Aside from the Foo Fighters and various side projects, Dave Grohl also plays in a classic rock cover band called, Chevy Metal. Pat Finnerty shares the same passion for music as Grohl. The desire to constantly be performing and creating. This is why he had to GET GROHL.
Check out my interview with Pat Finnerty below:
Can you talk about the cover song recording project that led to the Grohl-a-thon?
The Pat Finnerty Show started in Corona 1.0 around late March when I started taking cover requests to record in under one hour. I did it everyday. Instagram Live blows but it was the only way to connect so whatever. I would take polls on IG for requests and then pick out of the hat "on air" to find out what song I was going to do. I found out people REALLY like that New Radicals song. I don't remember most of them at this point, but I know that I mic'd my buddy Brandon Beaver from the third floor while he sang Sledgehammer on the sidewalk. That led to my band playing on the roof of my house and then that led to playing on Johnny Brenda's roof. Both gigs went bullshit viral and I got to hear one of the Action News anchors say "It looked like a rockin' time."
How long were you broadcasting before Grohl signed on?
9 hours.
What were your efforts in getting Grohl on your Instagram live show? How did you GET GROHL??
Set off to go 24 straight hours on IG live, I enlisted Team Grohlathon (friends) to move my Grohl cardboard cutout all around Philadelphia. I had my buddy Ben Berman in LA driving around looking for Grohl. He didn't find him. I had friends text friends that might know someone who might know someone. I had friends drop off a Box O' Joe from Dunkin Donuts. I had guests like Jon Wurster and David Uosikkinen eat up time talking about Live Aid. We started moving the Grohlameter thanks to Claire Wadsworth who knows his niece and Dave Catching from Eagles of Death Metal. Those were the jabs, but the uppercut came from my bandmate Justin Mazer who texted his buddy out in LA Jason Gallagher "do you know anybody who knows Grohl." Turns out he did and this dude Andrew Sikking was going to Grohl's for dinner that night. Sikking called in and we got Grohl.
Why was Grohl's vocal perfect for Sting's "I Want My MTV" part on "Money For Nothing?"
It's not. It's just funny. Plus Mark Knopfler is my favorite guitar player.
What was it like to jam with Grohl?
Again, Instagram live blows. There is always a 1 second delay so you can't really jam with anybody on it successfully. That said, I got to kinda play a song with the dude who drummed on "Milk it." It ruled.
You're sorta treating the Grohl carboard cutout like a Flat Stanley, where else has the Grohl cutout been?
My Grohl cutout is in rough shape. He's been at all of the rooftop gigs and he was manning the grill outside of Lincoln Financial during the Eagles vs. Eagles episode (Henley won by shutting the video down during the Hell Freezes Over version of Hotel California.) Don doesn't care for social media. He needs more money, ya know?
Do you have a favorite Grohl song or project?
In Utero.
Who is next on your celebrity musician bucket list?
All roads lead to Paul. Wouldn't mind getting The Edge to maybe ask him if he prefers Campbell's or Progresso.
Is your mom still pissed?
If I had only said apartment instead of room…but at least it gave Grohl an opportunity to GET ME.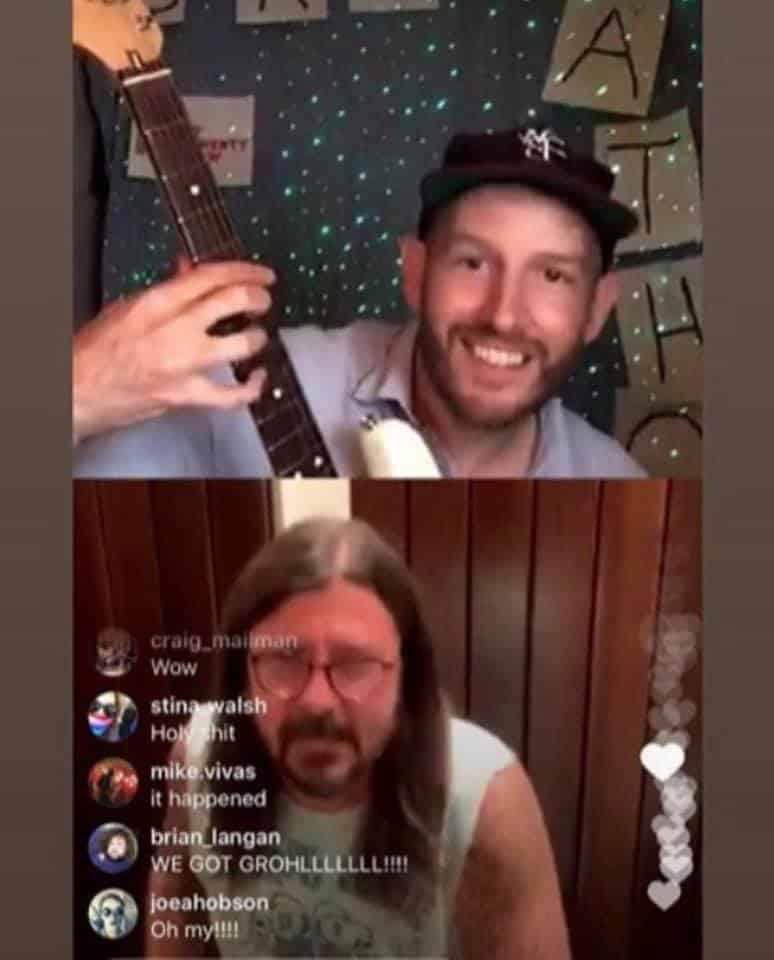 Thanks! We got Grohl. Now I gotta figure out what the hell I'm gonna do next. -Pat Finnerty