Local
Philly Aids Thrift to Host 15th Anniversary Drive-In Movie Night at Navy Yard
|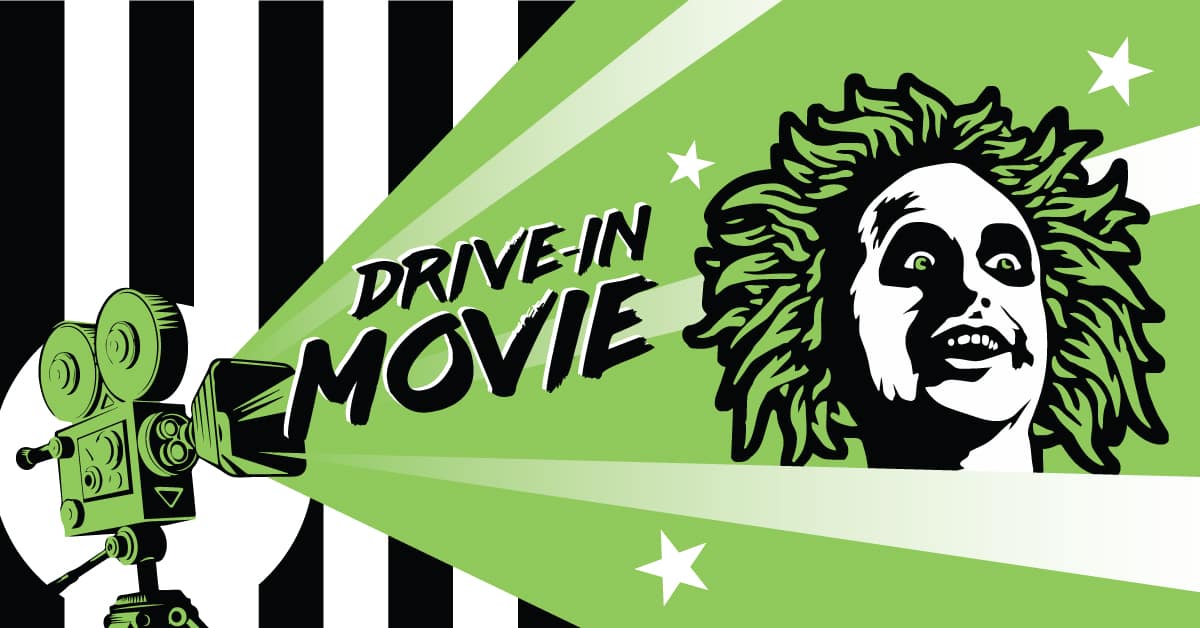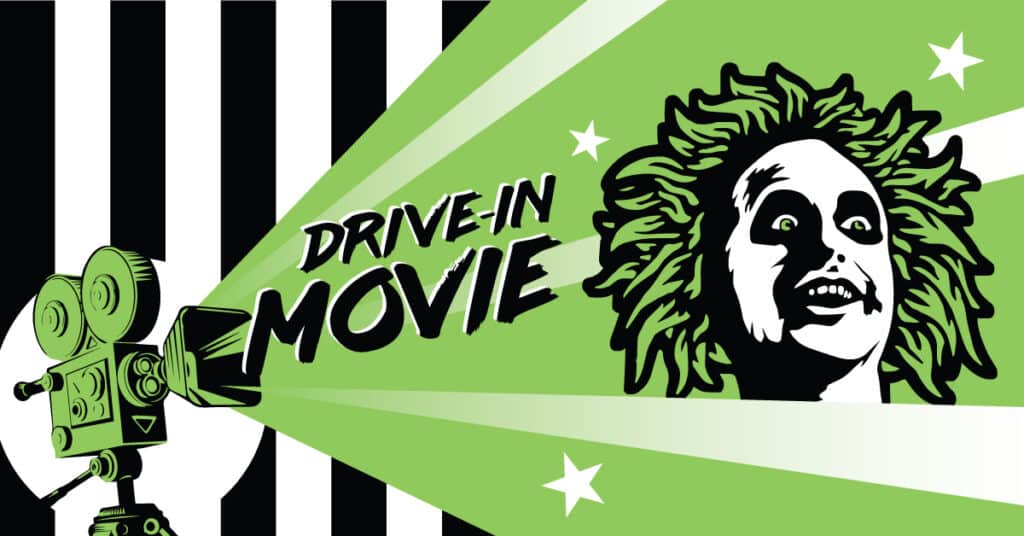 Featuring Tim Burton's Halloween Classic: Beetlejuice
Philly AIDS Thrift, in collaboration with Philadelphia Film Society, presents a special Halloween-themed, family-friendly, socially distanced night at the movies! Philly AIDS Thrift's 15th Anniversary Drive-In Movie Night featuring Tim Burton's Beetlejuice will take place at the Philadelphia Navy Yard on Wednesday, October 14, 2020, with doors opening at 6:00pm and showtime at 7:00pm.
The Halloween classic is the perfect choice for the non-profit organization that has become known as one of the largest retail stores for costumes, accessories and decoration during spooky season each and every year.
In addition to the Drive-In Movie Night, Philly AIDS Thrift will host their biggest sale of the year from Thursday, October 8th to Sunday, October 11th.
Look for a different sale running each day, plus complimentary cake while supplies last each day. Tickets for the Drive-In Movie Night are $30 per car and are available on the PFS website at http://filmadelphia.org/events/philly-aids-thrift-beetlejuice/
"We are so excited to be able to find a way to celebrate with our supporters, fans and shoppers around the city," said Philly AIDS Thrift Co-Founder Christina Kallas-Saritsoglou. "Fifteen years in business and raising millions of dollars is a major milestone that I am thankful every day to be a part of – we've built relationships over those 15 years with shoppers, donors, volunteers and service providing organizations. I am so proud of all we have accomplished together – and specifically am so proud of our staff and all the volunteers that keep supporting us! We look forward to the next 15 years of being committed to both supporting local HIV organizations and to serve the community by selling interesting, eclectic and affordable items!"
Prior to COVID 19 and the mandatory shut-down, Philly AIDS Thrift had awarded $298,750 to 26 location grant organizations. The organization was also heading toward a major fundraising and grant-giving milestone.
Since the shut-down, the retail operation has reopened for business with many new changes to adapt to the "new" normal. One of those changes was a new anniversary event to replace the huge fall block party. Other changes include health and safety protocols in the two PAT stores, including limited custom occupancy, changes to the volunteer program, and new donation days on Tuesdays, Thursdays and Saturdays (Noon to 6:00pm). The organization has also created a new donation receiving entrance 50 feet to the left of the main entrance – to keep all areas socially distanced and less congested. Other protocols include staff temperature checks daily, requiring all staff and costumers to wear masks inside the store, the availability of hand sanitizer in the store, and the closing of dressing rooms for the current time. Current hours for the store are Monday to Saturday, from 11:00am to 7:00pm, and Sunday 11:00am to 6:00pm.
Click here for more about Philly AIDS Thrift and their anniversary sale.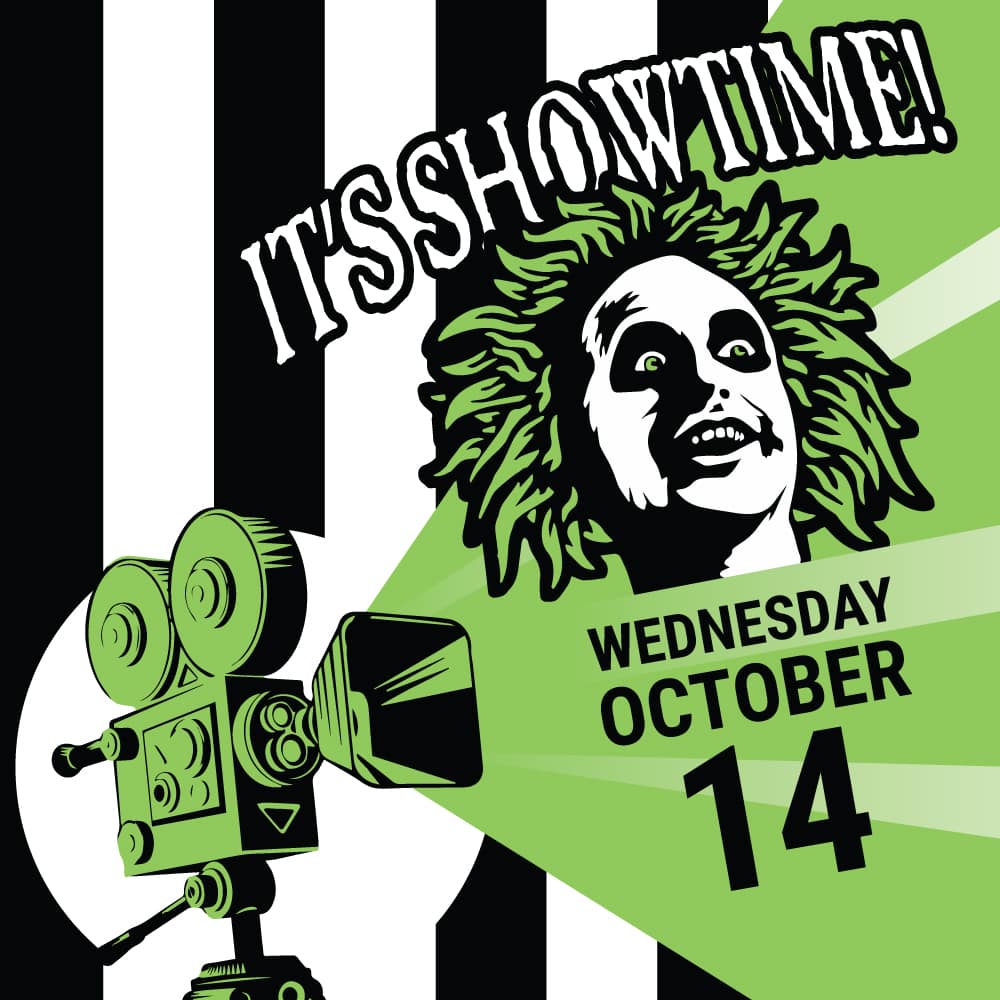 Drive-In Movie Night Details
Philly AIDS Thrift's 15th Anniversary Drive-In Movie Night featuring Tim Burton's Beetlejuice will take place at Philadelphia Navy Yard on Wednesday, October 14, 2020.
Tickets are $30 per car with each car enjoying admission to the movie plus a free bag of tricks and treats. Attendees can feel free to bring their own dinner – or enjoy food from a selection of local food trucks on site. (Food trucks are being confirmed, with a list to be released prior to the event.)
"We were pretty discouraged and disheartened to know our annual anniversary block party couldn't take place," said Kallas-Saritsoglou. "We challenged ourselves to make the most of the situation and get out of the box to create something new, wonderful, and fun – but safe of course too. I attended one of the first pop-up Drive-In Socials at the Navy Yard earlier this year and thought it was fun, fantastic, vintage, and safe – and the wheels started turning. We hope everyone can join us for this truly special night."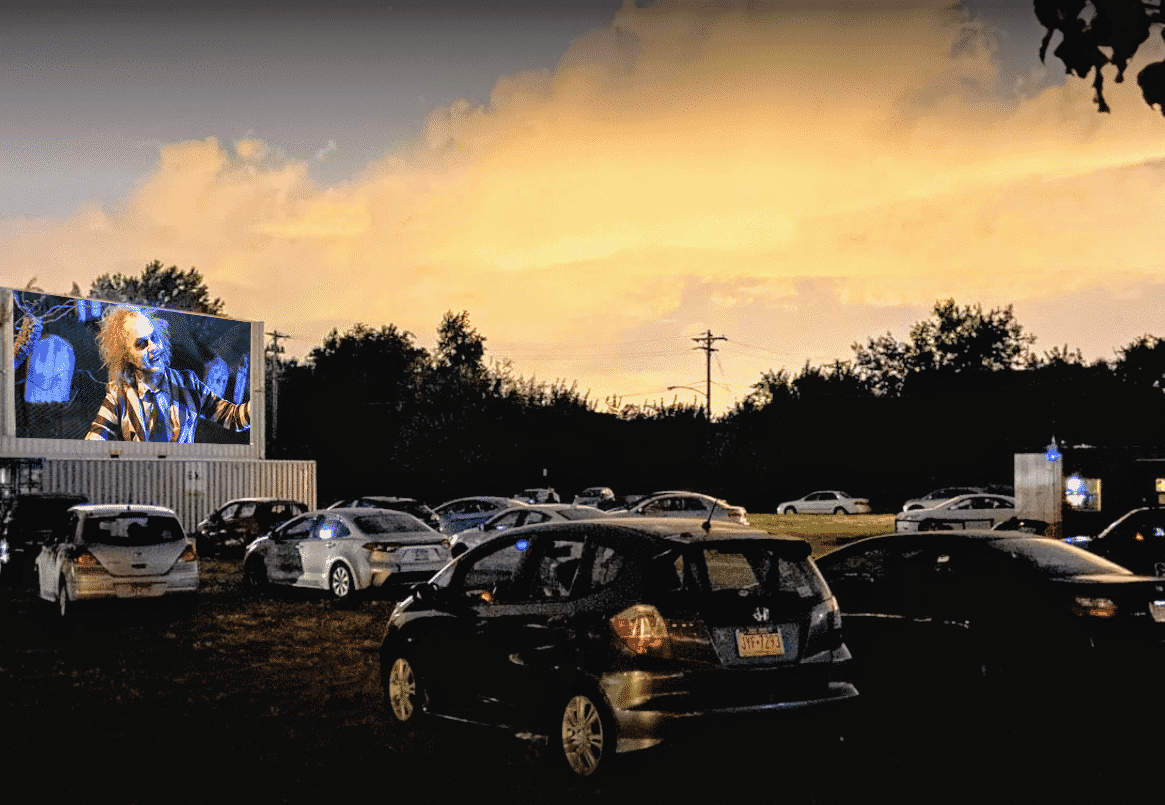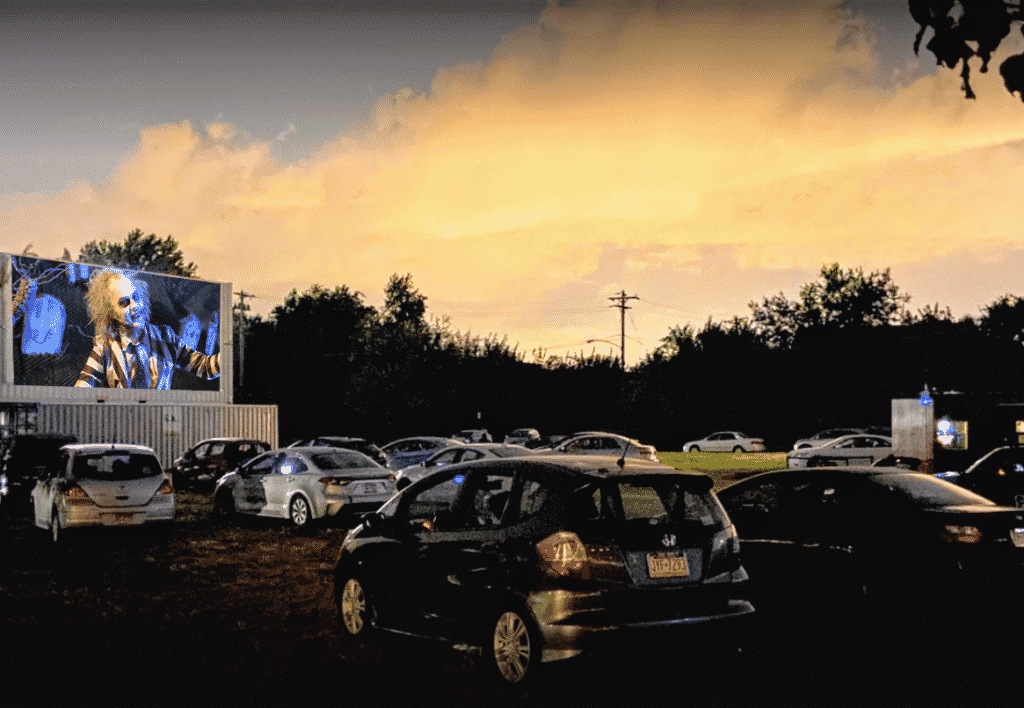 Ticketing Information
Tickets for this event must be purchased in advance at the PFS website. No box office sales will be conducted on the site at the event. The drive-in will open one hour before listed showtimes. Beetlejuice will run for approximately 92 minutes. Films begin officially at sundown. All cars should come with a confirmation email on their phone or a printed ticket for check-in.
About Philly Aids Thrift
Philly AIDS Thrift is a 501(c)(3) non-profit thrift store benefiting HIV /AIDS service organizations.  It first opened a small shop on Bainbridge Street in the fall of 2005, it expanded to additional warehouse space in 2007.  In 2011 all of its operations moved under one bigger and better roof at 710 S. 5th Street.  In the fall of 2014, it added a second location when it took over the historic LGBT bookstore Giovanni's Room at 12th and Pine, which now operates as Philly AIDS Thrift at Giovanni's Room.
The store is run with support from amazing volunteers and is successful with donations from the public for thrift items to sell and the shoppers that buy those items. PAT's main beneficiary is the AIDS Fund. The AIDS Fund distributes money to twenty-nine AIDS agencies in the five county Philadelphia region. They pass on the money we give them every month with NO administrative costs taken out. They also organize the Philadelphia AIDS Walk every October and the monthly Gay Bingo fundraiser throughout the year.
In addition to our cash contributions, Philly AIDS Thrift provides free store vouchers to Philly area HIV/AIDS service providers for distribution to clients in need of clothing assistance and household necessities.
According to the City of Philadelphia AIDS Activities Coordinating Office, Philadelphia is the epicenter of the HIV/AIDS epidemic in Pennsylvania. More than 30,000 Philadelphia residents are living with the virus that causes AIDS. Many people do not know their status and have never tested.