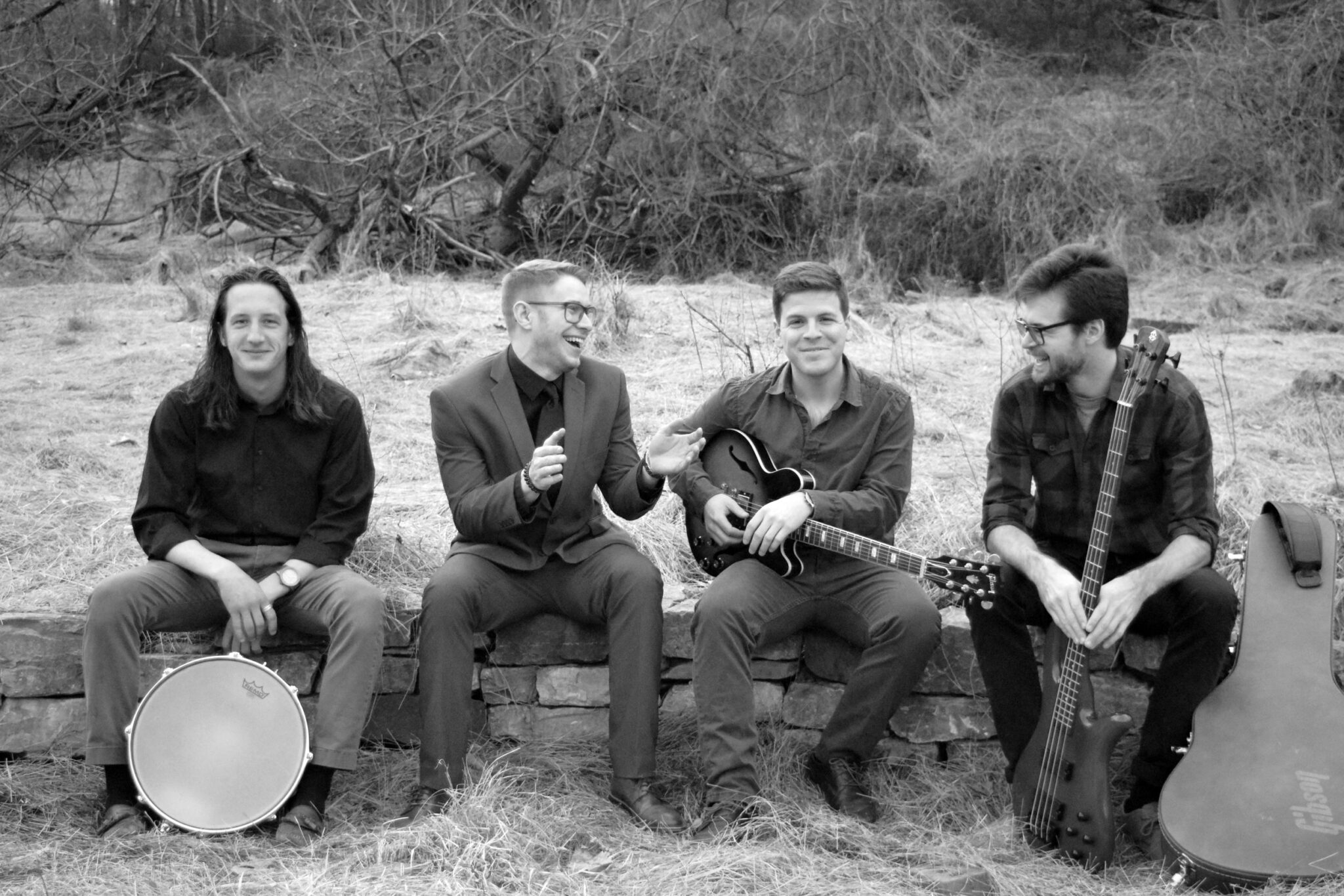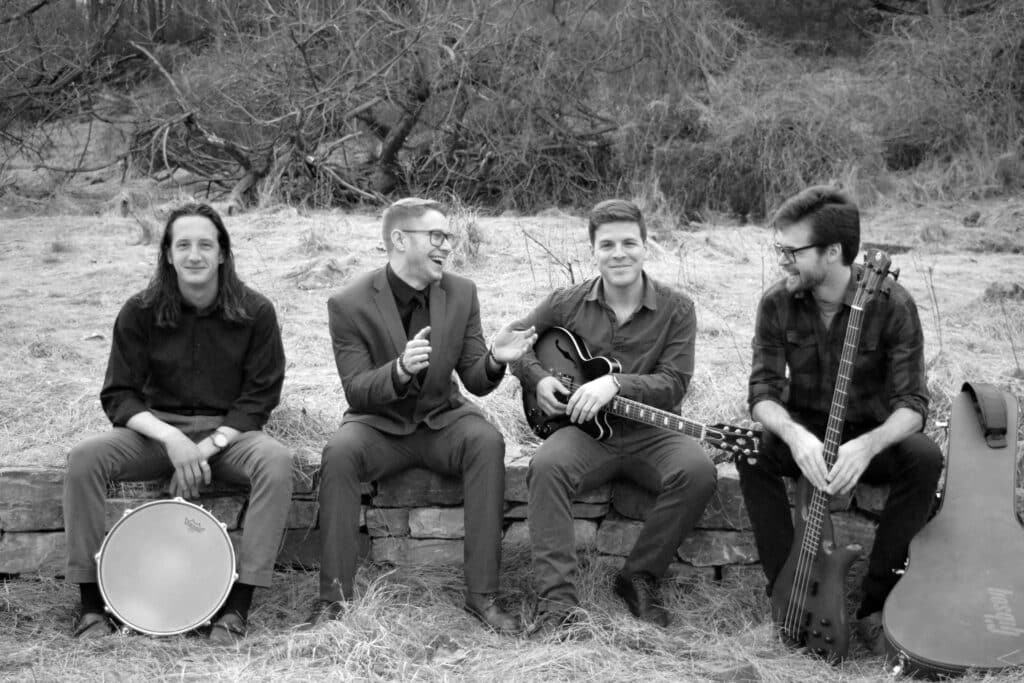 Dispatch from Around the Globe – Summer Quarantine Edition
Fueled with howling vocals from frontman Tye Vallone, driven by Luke Ferracone's guitar work, and insured through swelling organ and focused horn sounds with a hustling backbeat from bassist John Evin Groome and Peter Snyder on drums, the band twists in elements of blues, funk, soul and rock resulting in a revival of authentic performance.
The band has been pushing this sound forward since it was crafted in 2012 during its members' mutual time spent at Kutztown University. Throughout the bands seven-year history, they have evolved from performing in Kutztown art galleries to playing close to 100 dates annually throughout the tri-state area. The band plays large festivals every year including four appearances at Allentown's Blues, Brews, and BBQ festival which draws over 20,000 people, Musikfest – the countries largest free music festival – four years running, and iHeartRadio's Summer Block Party in 2017, among many other local festivals. The band has opened for Vance Joy, Portgual. The Man, Juddah and The Lion, Sister Sparrow and the Dirty Birds, John Nemeth just to mention a few. 2018 saw a southern run in Nashville playing with "The Voice" finalist, Johnny Hayes and his band, The Love Seats.
Tune in to their virtual Musik Fest performance HERE. Check it out tomorrow at 7:50pm EST.
What's a favorite song of yours that reminds you of summertime?
Tye: I feel like this always changes for me, but more often than not it's Amber by 311.
John: Strangest Thing by The War on Drugs. I still remember the first time I heard this, it was the summer of 2017, I had just moved and was halfway through unpacking when I saw something about a new War on Drugs single and threw it on. By the end of the song I had turned my speakers all the way up.
Luke: What comes to mind is the Mungo Jerry tune "In the Summertime" 
Peter: Well of course Mungo Jerry's "In the Summertime", but I'm also inclined to mention The Allman Brothers Band's "Stand Back". I figure these two come to mind right away seeing as they were staples in CDs I burned when I first started driving. Would crank those tunes looking for places to swim around Kempton, PA.
We are always on the lookout for new TV shows and films to check out.  What's one of your favorite shows and/or movies that you've watched over the past few months?
Tye: Parasite is a near-perfect film in pretty much every way. I would recommend it to everyone, especially cinema lovers. I also discovered Community during the quarantine and it's one of the funniest shows I've ever watched!
John: I just finished watching Peaky Blinders. Cillian Murphy is fantastic.
Luke: I've been going through the filmographies of Al Pacino and Adam Sandler for the past few months. My favorite Pacino movies so far are Scarface and Dog Day Afternoon; Sandler is Big Daddy and Mr. Deeds. The movie they did together, "Jack and Jill," was pretty terrible. Hah!
Peter: Shew. Most any mob movie with DeNiro, Joe Pesci, and/or Al Pacino, but I always go back to Coolhand Luke (no relation to our guitar player), the Big Lebowski, and "O Brother, Where Art Thou?"
Your vacation plans probably got thwarted due to the global pandemic.  Where had you hoped to travel to this summer?  Where are you planning on doing some fun summer activities instead this year?
Tye: My girlfriend and I were going to take a Spring Break trip to Barbados in April that got cancelled. Instead, we'll be floating on the Lehigh River or crashing my sister's pool (shoutout to Mia).
 John: I was at one point thinking of going to Miami. Instead I've been doing a lot of camping.
Luke: As a band we were gearing up for a summer run in late August that we were all looking forward to. DE, Maryland, Virginia and possibly a little further south but all this didn't allow for that to happen which was unfortunate. I was also going to visit a friend in Chicago that got canceled. My summer activities so far have been pretty much isolated to Philadelphia with a camping weekend and trip to the beach thrown in.
Peter: Hadn't really made plans aside from heading up to Williamsport for weekend trips. I've continued working through the pandemic, and also figured it might be good to stay relatively put. Haven't really gone on a "legitimate" vacation in a few years anyhow. Maybe next year!
Can you recommend a local Black owned business that we should check out? 
Tye: It's a hike, but Queen City BBQ up in Allentown has some of the best food in PA. As far as Philly goes, French Toast Bites is the first ever Black, female-owned restaurant at Spruce Street Harbor Park!
Luke: Green Soul off N Broad St is a great spot. Quality music seems to be a big part of what they do there which is how I heard of it and went there. The menu is also great along with the drinks. I saw the band "Whose Hat Is This" there and it was a great show. 
What's your favorite shore town?
Tye: Sea Isle City
John: Asbury Park.
Luke: I went to Belmar, NJ a few weeks ago and it was maybe only the third or fourth time I've been there but it's a really great spot.  Check it out! 
Peter: Not really sure, haven't been to too many. I'd say one with not a ton of people. I have really enjoyed a spot down in North Carolina called Holden Beach. 
Lots of people have been releasing music over quarantine.  What's a favorite release of yours that has come out since March?
Tye: Besides the obligatory mention of our own record that dropped in March, I'd have to say "Change for Me" by Brasstracks feat. Samm Henshaw. I saw Samm open for Allen Stone right before quarantine happened and he's awesome. That song slaps. 
John: I've been listening to the new 1975 album a lot lately.
Luke: To be honest instead of checking out a lot of new releases I've been digging deeper into the roots of the music I'm into. Hot Buttered Soul by Isaac Hayes is a great one I got into. 
Peter: Hambone Relay has been releasing a bunch of singles and they're just a burning band. Great stuff.
What's your favorite summertime tradition?
Tye: My birthday always falls during Musikfest in Bethlehem, so I try to spend at least one day at the festival every year with friends or family, usually my mom. I think we've only broken our streak about twice in the last 27 years! Unfortunately this year the festival is virtual, but thankfully they've come up with a bunch of ways to keep the 'Fest going!
John: Going to the beach. I love the beach. 
Luke: All the festivals and outdoor gigs we play are great parts of the summer. Fourth on the Farm is probably one of my favorites; it's at Morgan Creek Farms in Quakertown, PA, which is run by Adam and Steph Kline. Great people and a great spot; tons of food from the farm, fireworks, swimming, and lots of beer. They also always get great bands to play their event. They are real music lovers! 
Peter: Taking beers to a swimming hole. Bliss.
What's your favorite summertime treat?
Tye: A chipwich from The Bethlehem Dairy Story is usually the way to go…that's what they're called, John Evin.
John: Probably a chocolate chip cookie-ice cream sandwich. Whatever that's called.
Luke: Watermelon and cherries. 
Peter: Taking beers to a swimming hole. Red beet eggs. Ribs. Potato salad. Shoo-fly pie. Man, the list goes on.
You've probably sharpened your cooking skills since quarantine began. What's your favorite thing to make for a meal these days?
Tye: I've been honing my culinary skills with a bunch of stuff, but I'd have to say my steak game has gotten pretty on point. 
John: I've recently become quite a good sous chef for my girlfriend and quarantine partner. Homemade ricotta gnocchi was one of our best achievements!
Luke: I've been making ramen lately which I've been enjoying. Not the instant ramen with the flavor packets but frying up peppers and onions, cabbage, tomatoes, sometimes chicken, a bunch of spices, chicken bone broth and a ton of heat! I like it to be very spicy…I'm growing ghost peppers in my garden which I'm anxious to utilize in my ramen and other dishes. 
Peter: Well I've always loved Cuban sandwiches, so I've been working with my dad to perfect those. He's certainly more versed in the world of cooking than I am, but I've been learning. I've also done ribs a few times by myself that both I, and the people who ate them, thought turned out well. Or they were just being nice and I was hungry. Yeah well.
Best summer concert you've ever seen?  What's your favorite venue to go to for a summertime show?
Tye: Nathaniel Rateliff & the Nightsweats w/ The Head and The Heart at The Mann Skyline Stage was tough to beat, in no small part to their cover of Bruce's "Atlantic City." I was also to catch B.B. King at Musikfest before he passed. He played with Al Green who filled in for Etta James and stole the show! But B.B. was still great, and as it started to rain he looked at the crowd and said, "As long as Lucille (his guitar) can still talk, we're gonna stay out here." It was awesome. As far as venues go, RIP to Festival Pier at Penn's Landing. Now I think I'd probably say the Skyline Stage at the Mann.
John: Ever seen is tough… I guess I've been thinking of when I saw Charles Bradley at XPNFest in 2017 a lot lately. It was one of his last few performances before he passed away. The sun broke through the clouds as he performed Changes. Truly unforgettable. Favorite venue I guess would be The Mann. 
Luke: Going to Peach fest while I was in college was probably the best summer 'concert' I've been to. Tons of great bands. The highlight for me was The Tedeschi Trucks Band. It's held in Scranton, PA on Montage Mountain. Camping for a few nights and catching all the different acts throughout the day and night is great. Any outdoor venue is ideal for summertime shows. The Mann Center is always nice to go to. 
Peter: Best summertime concert is tough but I remember seeing Rush at Montage Mountain when I was 13 or so. Also saw Chicago and Earth, Wind, and Fire about 4 years ago, but I can't quite remember where that was. Awesome show. Saw Joe Cocker at Musikfest, and there's a band called JJ Grey and Mofro. They're great as well, but I've only seen them at Union Transfer, which isn't an outdoor venue.
Favorite Philly bands right now?
Tye: I always have to throw love to our boys The Tisburys and Dweller, as well as our fellow Kutztown Alum Kirby Sybert's new project and our frequent collaborators and co-bill partners,  Hambone Relay. Plus, they've become more of a national act now, but I've really been digging The Districts new stuff. 
John: The new Tisburys single is great, everybody should check that out.
Luke: 400 Bears, which is a Paul Wilkinson project that just finished up a record planned to release in October of this year. Today actually, I had the pleasure of listening to it before its release and I really enjoyed it. The record covers a lot of ground which makes for a good listen and all the tunes feel relaxed and honest. Great solos and playing by all members of the group too. I was fortunate to have the opportunity to play on the last track, "Take This Hammer", which is a traditional folk tune Paul has in his repertoire. With Paul's direction, we recorded that one all separately from our homes  after the pandemic hit and shut everything down. It was awesome to see the way it all came together after everyone added their parts and hear the track grow into what it became.  Check it out when it comes out! 
Peter: Check out any project of Kirby Sybert's. There's usually more than one he's involved in at one time, and they're all stellar. I dig The Sermon, too. There's the Bickel Brothers Band, the Wallace Brothers Band, just a ton of awesome acts.
Favorite non-Philly bands right now?
Tye: Nathaniel Rateliff's new solo record is flawless in my opinion, plus all his stuff with The Nightsweats is killer. I'd also have to say Allen Stone. He's been my biggest musical influence of the last ten years for sure. I've also been digging The Dip, The Wood Brothers, Marcus King, and Fat Night recently, plus a lot of neo-soul stuff like Aaron Taylor, Jordan Rakei, and Hiatus Kaiyote. And as always…Led Zeppelin.
John: Hmm probably Tame Impala, I've been playing The Slow Rush a lot lately too.
Luke: I've been pretty into D'Angelo. His music, like Nina Simone's (which I mention in the question coming up) just cuts right to the essence of  'it'. I'm a big fan of everything he's done.
Peter: Hambone Relay yet again, though they're relatively Philly based. 
Favorite Summer Blockbuster(s)?  Did you see this in the theater?
Tye: I'm a huge MCU nerd, so I'd have to say Avengers: Endgame, which I saw on the opening Friday and it was a movie-going experience I will never forget. John Evin and I are also pretty big Star Wars dudes.
John: Well I just googled summer blockbuster and it listed Men in Black and I definitely loved that movie as a kid so I'll go with that. I think I probably did see that in theaters. I know I definitely had some of the toys from Burger King.
Peter: Can't say I've watched any new movies this summer. Not a single one.
Current summer reading? All time favorite summer read?
Tye: I'm currently reading How to Be an Antiracist by Ibram X. Kendi which is a game changer for anyone trying to educate themselves on how to be a better ally to people of color right now. My favorite all time summer read would have to be Treasure Island by Robert Louis Stevenson – and now thanks to Disney+, I can watch the Muppets version after I'm done, hah!
John: I just finished Suttree by Cormac McCarthy, which was fantastic. Favorite of all time… I'll go with Underworld by Don DeLillo. That was a great summer and the book meant a lot to me at the time. 
Luke: A great friend gifted me Nina Simone's autobiography which I just finished and it is wild.  She is a force to be reckoned with. Her music is no bullshit,  it cuts right to the core of it. Hearing her reflect back on her life gives perspective to a lot of her music. Her life was certainly an eventful one. She writes about having a love affair with the Prime Minister of Barbados, being treated by a witch doctor in Liberia, her intense involvement with the civil rights movement in the 60's and really the rest of her life, and a lot more.  She was a badass musician and human….fierce!  
Peter: Always gonna go back to The Hitchhiker's Guide to the Galaxy, but I started in on a book called The Zen and Art of Motorcycle Maintenance
What's your favorite summertime jawn?
Tye: Wakeboarding on the Lehigh River and eating hoagies with the jams bumping.
John: Shot in the dark if I'm answering this correctly but the extended daylight is my favorite summertime jawn.
Peter: Once again…taking beers to a swimming hole.
Find the Groove Merchants Online:
Facebook
Instagram
Spotify