Music
The Jungle Giants Debut New Single and Video "In Her Eyes"
|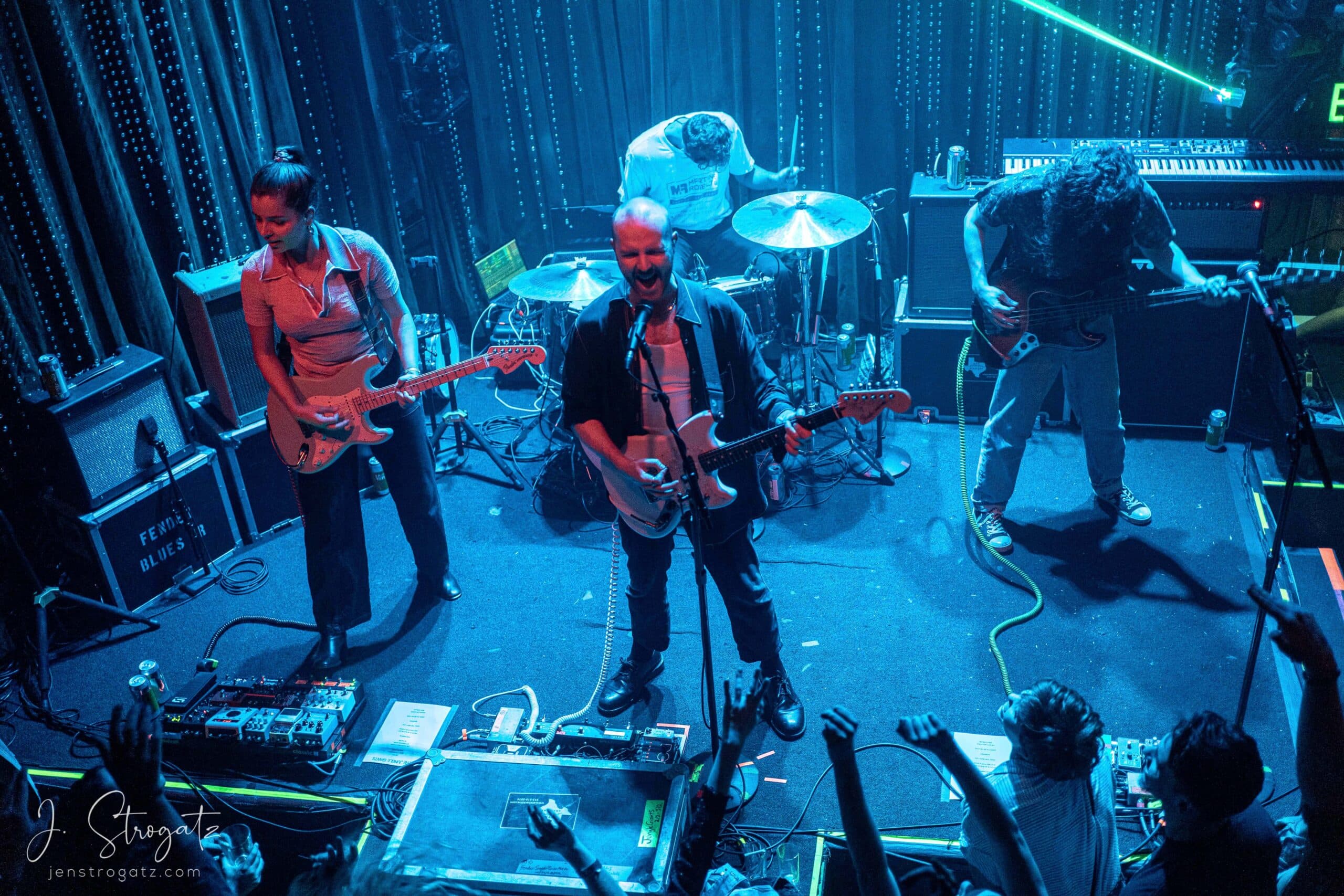 PLUS new LP from The Jungle Giants coming in 2021
One of Australia's biggest independent acts The Jungle Giants share a new track and music video: "In Her Eyes." Their new single, "In Her Eyes," features 90's inspired beats and the band's trademark rhythm section. The video is directed by Melbourne-based filmmaker and regular collaborator Julian Lucas. The uplifting, high energy song is the first taste of their forthcoming new album, set for release in 2021. The new single follows 2017's massively successful Quiet Ferocity which produced the ARIA-certified Platinum singles "Feel The Way I Do" and "Used To Be In Love" as well as ARIA-certified Gold singles "Bad Dream" and "On Your Way Down." Their latest hit single "Heavy Hearted" is also now ARIA-certified Platinum, and their previous single "Sending Me Ur Loving" is already nudging ARIA-certified Gold status.
---
---
Sam Hales, writer/producer/lead vocalist of The Jungle Giants says of the song, "Both the lyrics and production are really close to my heart. This track delves a little more into some of the themes explored on the upcoming record. It's a song not only about being in love with someone, but also going deeper into self-love. Sometimes you gotta back your own horse."
Director Julian Lucas describes the video's concept, "The music video is about a man's narcissistic obsession with his own reflection. This manifests into a beautiful love story where he falls head over heels in love…with himself."
The track is the first taste of The Jungle Giants forthcoming new album, set to arrive in 2021.
Enjoy the new music video from The Jungle Giants below.