Music
The Philly Story of Mondo Cozmo
|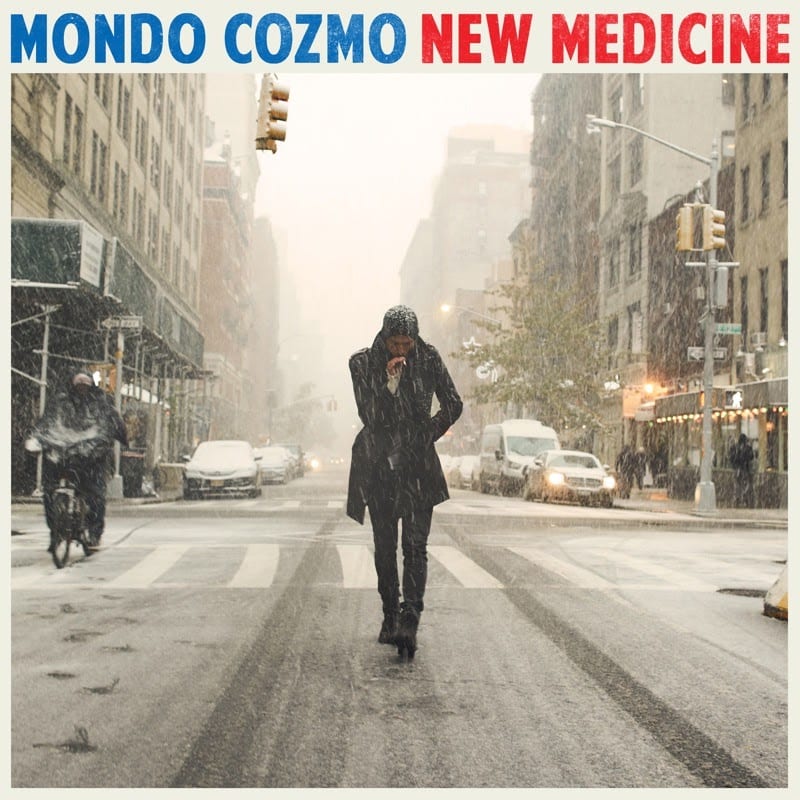 Mondo Cozmo's Upside Down Journey Continues With New Medicine
There is no more "Philly" story in music than that of Mondo Cozmo. The musician's determination to grind and pursue dreams led him to be an overnight sensation… after 15 years in the music business. Mondo Cozmo is the performance moniker of Josh Ostrander, a rock lifer who spent a career in bands that did not quite reach the top. Time and talent allowed him to land a number one single and the 2017 record Plastic Soul. Three years after his breakout, the musician is releasing his second LP, New Medicine, and playing the likes of The Late Show With Stephen Colbert. Not bad for a man who was working landscaping when he wrote his first hit single.
The Bucks County native came into the music scene as a pupil of Philadelphia-area rock band Illinois. The teenaged Ostrander was shown the ropes of rock through the group and eventually formed the bands La Guardia and Eastern Conference Champions. Neither band stuck until he found inspiration when working as a landscaper in L.A. At the age of 36, Ostrander wrote the gospel-tinged "Shine." The single vaulted the songwriter to success before he even formed a band to play it live.
Ostrander indicated to The Philadelphia Globe that the difference between his songwriting in earlier projects and Mondo Cozmo was simplification. "I learned that 'less is more.' That was my biggest thing. By using less chords I focus more on the melody."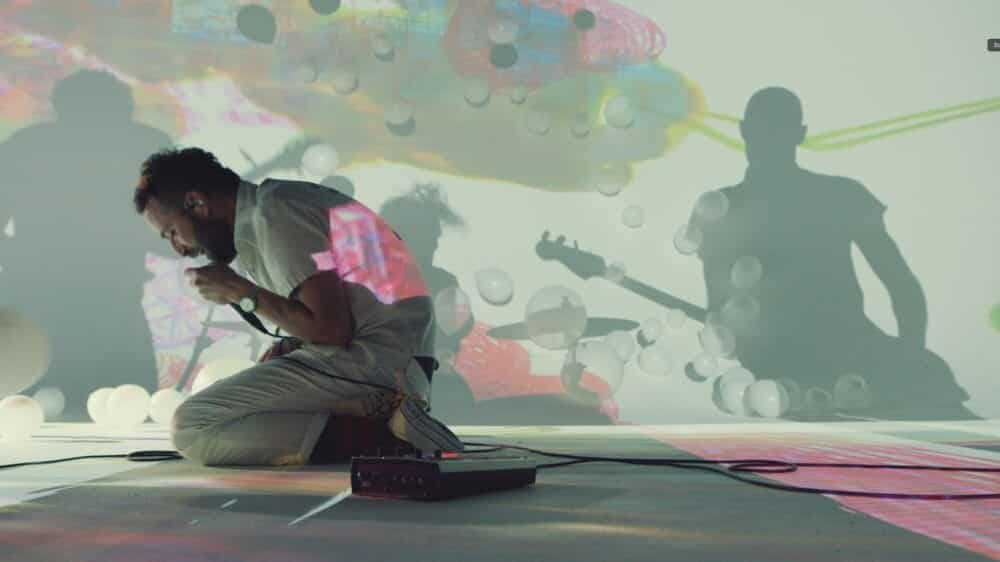 Ostrander's revelation unlocked his ability to craft a freeing chorus. "Shine" seemingly came from nowhere in 2016 and knocked the Kings of Leon from the top spot on Billboard's Adult Alternative Songs chart in January of 2017. The track teased Plastic Soul and a victory lap that resulted in Mondo Cozmo reaching out to old friends for help.
Ostrander had a hit song, but no band for the all-important showcases to build hype for the single. He called on his old buddies in Illinois to form a makeshift backing band. One of the stops in the brief tour was at Connolly's Pub in Hatboro, PA. At the homecoming gig, Mondo Cozmo put a Hollywood touch on his long journey: Ostrander was singing the words to Alt Rock's top song in his own backyard with the guys who mentored him. Despite countless engagements since that gig, Ostrander remembers the evening well.
"Oh I remember that show for sure. Was an amazing night. Illinois was my backing band for those first couple east coast shows when it really started kicking off. All I wanted to do was play a small shitty show at a local bar. We split the set with Mondo songs and Illinois songs. People always come up and talk to me about that night. Any time I can share the stage with those dudes is the best night of my life."

Josh Ostrander
The guys in Illinois are not the only people who have helped Ostrander along the way. He struck up friendships with actress Anna Faris (who has appeared in Mondo Cozmo videos), members of Black Rebel Motorcycle Club, and producer/musician extraordinare Butch Vig. The singer chalks their willingness to help up to his nature, saying, "Honestly? I believe it's 'cause I am super polite. All of these were just friendships that blossomed from that. It's an honor to have these people be a part of my journey."
As for the 15-year journey, the singer reflected on how waiting groomed him for his current success.
"I think it just prepared me to manage the busy times. Coming up I had to make our own artwork, and design t-shirts and mix our own songs. So now when I am asked to do all these things I can turn it around super quick.
Plastic Soul contains pop anthems whose common thread follows the music adage "Don't bore us, get to the chorus." The eclectic nature of his first record revealed Ostrander's dexterity, something which played an unintended role in New Medicine. He improvised the album's recording after a flash of frustration prompted the singer to put his fist through a door during a video shoot.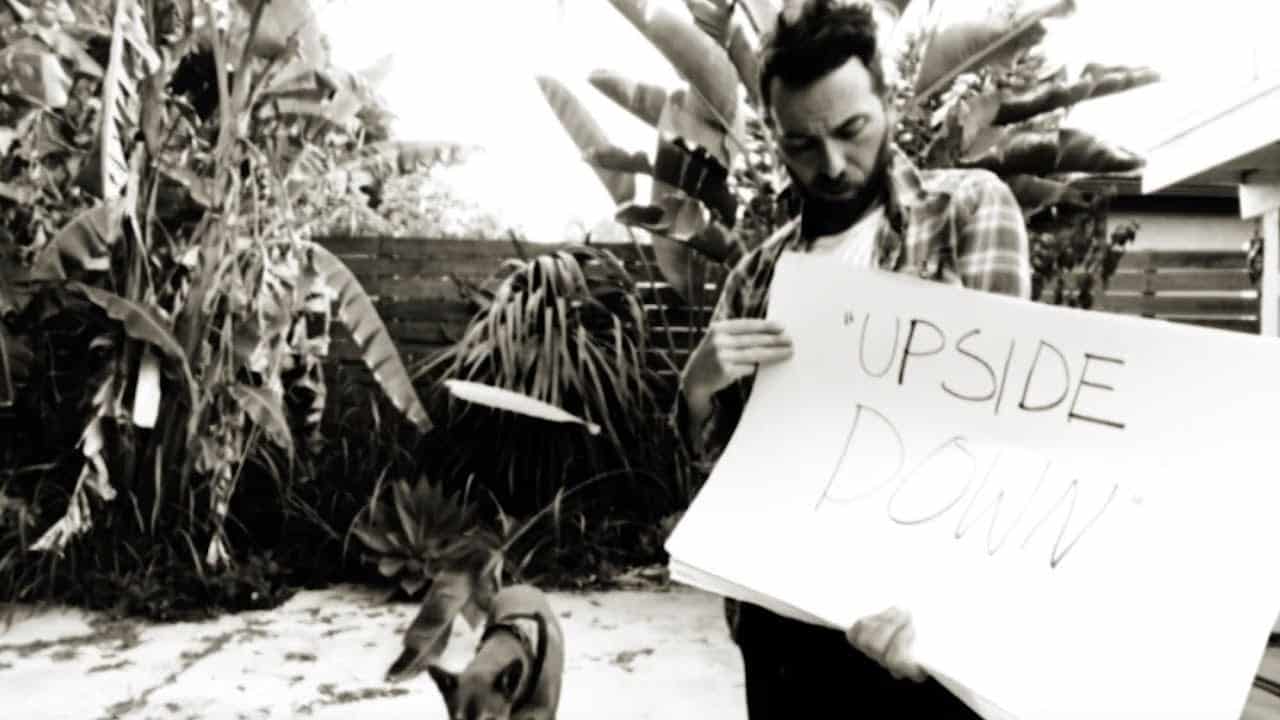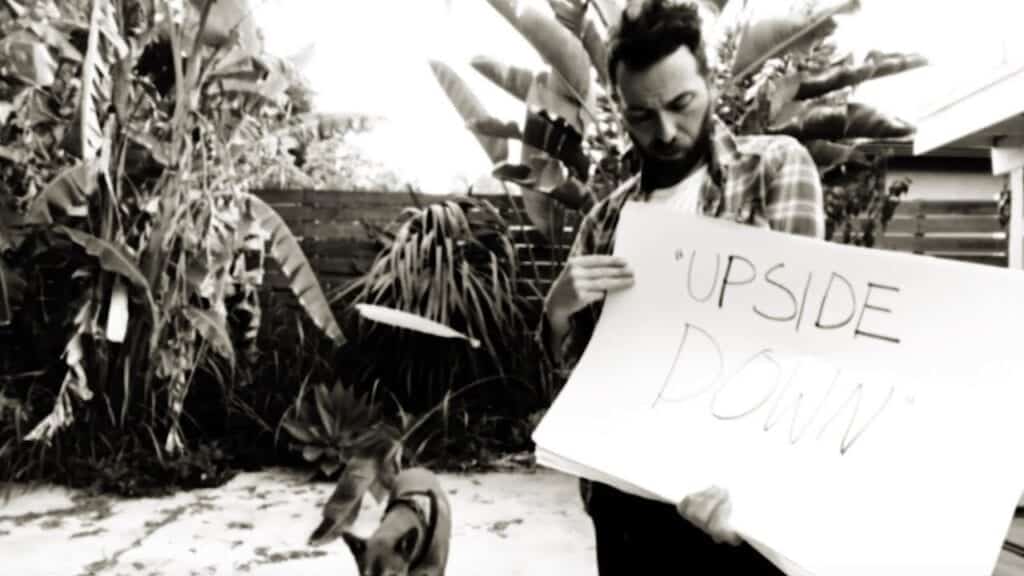 A broken guitar hand forced Ostrander to tape a guitar pick to his cast during recording sessions. The album's creation was bolstered by working relationships with Peter Hayes (Black Rebel Motorcycle Club) and Vig. He admits that crafting the follow-up to Plastic Soul presented its own set of challenges.
"I struggled with the success of it, I know that sounds dumb, but I think I was scared it was over. Having to write the next album was terrifying because I wanted to avoid the sophomore slump. I was worried no one would like the new songs and would just want to hear 'Shine' again. Thats why having Peter Hayes and Butch Vig a part of the record was so important to me, it gave me the confidence I needed."
Much of the same qualities of Plastic Soul are present in New Medicine. The new album channels '90s U2 and mixes bouncy anthems with genuine rockers. A lyric from the Plastic Soul track "Automatic" celebrates "It's the end of the world and we're doing it right." "Automatic" becomes fully realized in 2020 with the carefree "Upside Down." Masked by the arrangement of a party tune, a song that promises to kill at festivals ponders an everyman mantra honed by Ostrander's grinding journey.
"Every single night I watch the evening news and wonder if the cards are really stacked, if they're coming from the dealer."
Both records contain a little something for everyone. New Medicine is filled with songs whose effect makes the listener want to punch the air with a mix of joy and righteous anger. The record maintains a constant energy made possible by a keen balance that appeals to listeners all over the Alt Rock spectrum. The record's variety is tied into the singer's own listening habits.
"I listen to a bunch of different music, from bluegrass to metal, disco to Dylan. I think if I put out a full album of songs that all sounded like 'Come On' I would be bummed. I like stretching the genres. I like hearing my voice in a weird context. I am pretty proud of the lyrics on this one. We went through a lot getting this one across the line and I think that journey comes across in the words."
The relatability in his music extends to his personality. How can you root against a lifer who wears a denim American flag jacket as his brand and lobbies a Boston Calling crowd for beer during a 1:00 PM festival slot? The record industry is a fickle thing, but there is a rockstar quality about Ostrander that is built to last. He possesses an old school quality honed by fifteen years of waiting and a willingness to grind his way to the top. There is more to Mondo Cozmo than "Shine." New Medicine is every bit as good as his first record and a perfect listen for a world gone upside down.
About the Author: John Saeger is a music and film writer from Philadelphia. 
He has written the pop-culture blog Long After Dark, 
a site dedicated to the arts in the City of Brotherly Love and beyond, since 2017.
Twitter Facebook Instagram