Music
Valentina Sounds Premiere of Eat The Chocolate Official Music Video
|
Valentina Sounds to Premiere Official, "Eat The Chocolate" Music Video on The Philadelphia Globe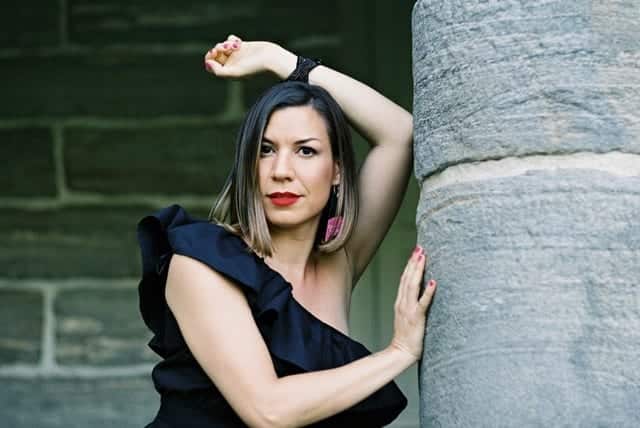 The Philadelphia Globe is proud to be premiering Valentina's new video for "Eat The Chocolate." Watch it in full here during the premiere on Tuesday, May 19.
Singer, songwriter and multi-instrumentalist, Valentina Sounds was born and raised on the coast of Italy before she moved to Philadelphia over a decade ago. She made the transatlantic move when she married her now ex-husband/bandmate with whom she performed and recorded with as Sunshine Superman and Sparkle Pony. Released at the end of 2019, Bring on the Fire is her solo debut album that sonically journeys through the pain, sadness, humor and sarcasm following the demise of her marriage. Backing her on the album are members of beloved Philadelphia band, Huffamoose. This February, Valentina and her trio supported The End of America at Johnny Brenda's. You can also see Valentina's Dispatch From Around The Globe here.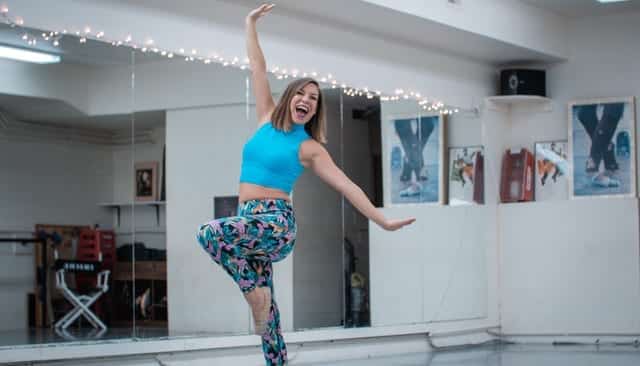 In anticipation of the May 19th premiere, we caught up with Valentina to find out more about her video for "Eat The Chocolate." See what she had to say below.
The Philadelphia Globe: "Eat The Chocolate" features you in a dance studio, having a tough time keeping up with the choreography and then eating a bite of chocolate which leads you to having the other dancers join you for a less formal and more fun routine. How did you come up with the concept for the video, and how does it relate to the song?
Valentina Sounds: I wanted to showcase the magical powers of the chocolate (and positive thinking). I love dancing, even though sometimes I'm not the most technical dancer, and I'm always trying to incorporate dancing into any of my videos. My team (Sara Mingle – choreographer and Skyler Jenkins – video maker), and I talked about a few ideas (including one where the chocolate had hallucinogenic powers…) but we finally settled on this one and polished the storyline for the video.
The Philadelphia Globe: "Eat The Chocolate" is a departure from the Americana and folk style of your previous bands, what inspired you to go in this direction?
Valentina: Well actually, my first band Sunshine Superman was more along the lines of this style, so I guess you could say I went back to my snarky-quirky-pop roots with this song.
The Philadelphia Globe: "Eat The Chocolate" is a song off of your debut solo album, "Bring on The Fire." What's it like to be a solo artist instead of sharing the spotlight with a band?
Valentina: Honestly? Liberating and terrifying at the same time. I don't have to be afraid to express my opinion because it's my project, which is the liberating part, but if something goes wrong is my ass on the line.
The Philadelphia Globe: What inspired you to write "Eat The Chocolate"?
Valentina: "Eat the chocolate" is a song about mental health, which is a really important topic to me since I used to have panic attacks, and I am still affected by a good amount of daily anxiety. In Italy, if you tell someone you're depressed they say "Eat a piece of chocolate, you'll feel better!". I find that funny, and thought that the phrase "eat the chocolate" was kind of catchy. In the song, along with the chocolate, music and dancing are also mentioned as means to feel better. Even if it's just for a few minutes, throw all your worries out the window, turn the music up, shake your bottom and eat something that makes you happy.
The Philadelphia Globe: You were born and raised in Italy, but have been in Philadelphia for the past decade. How do both places influence and inspire your music?
Valentina: I could go on for hours about this, but in short, both places have a very strong music culture that I love and cherish, I go back to Italy every year and I'm able to keep my Italian heritage alive.
The Philadelphia Globe: You're a graduate of University of the Arts here in Philadelphia. How did that experience influence and inspire the songs written for this record?
Valentina: I went to Uarts for jazz vocal performance. I think there's a lot of subtle jazz nuances in "Bring On The Fire".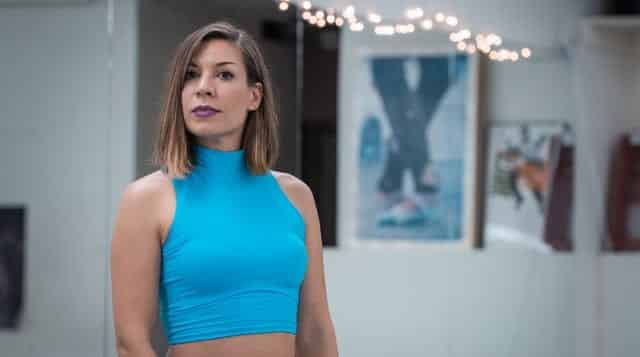 The Philadelphia Globe: Now that we've been in quarantine for quite a while, what are you doing to keep sane? How do you stay creative during such an uncertain time?
Valentina: During regular life I tend to over pack my schedule with activities, I'm constantly running around for events and errands. It's been kind of nice to take time to chill, slow down, catch up on some sleep, drive less. From a creative point of view, I currently find myself drawn towards different form of arts like cooking, baking, (eating), and drawing. Sometimes I have to take a break from playing music to get back to it with a fresh point of view.
The Philadelphia Globe: You do weekly performances from your facebook page at a time when your fans in both Italy and the United States can tune in. What's it like to be connecting with fans and performing via live stream scenarios rather than in live music settings?
Valentina: I think the livestream fits somewhere in between playing music to a room full of attentive people and playing a restaurant gig where people are just focused on eating: during live stream, people are there to listen to you, but there's no applause at the end of the song. It can be challenging sometimes, but I'm surrounded by super supportive and loving fans who tune in every week to watch the live, and who reach out afterwards to let me know how much it they appreciate the entertainment.
The Philadelphia Globe: What music are you listening to right now? What can you recommend to our readers?
Valentina: My roommate Sara and I enjoy listening to the Apple Music generated playlists while we make dinner. I also try to tune into artists I like on FB when they're doing a livestream. I highly recommend supporting independent musicians right now, not necessarily financially, even just by joining the FB/Instagram live you keep our spirits up!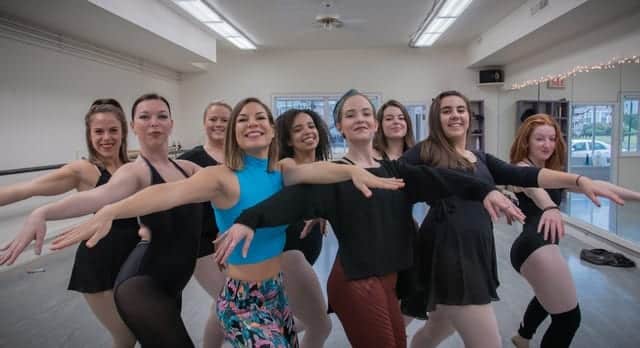 The Philadelphia Globe: What's next for Valentina Sounds?
Valentina: I just got a bunch of new home-recording equipment, once school is over (I teach middle school part time) I'm going to spend my time recording and experimenting with new sounds.
I think there's a new EP in my future…!
Tune in to our Instagram on Tuesday, May 19 at 6pm EST for Valentina Sounds IG take over. She will be going live, don't miss it!