As COVID-19 continues to ravage our country, the music industry continues to fight for survival.
With zero revenue and the overwhelming overhead of rent, mortgage, utilities, taxes, and insurance, 90% of independent venues report that they will never reopen again with no federal assistance. Unfortunately, there is not a clear end in sight for the music venue shutdown, and it is likely to extend to 2021.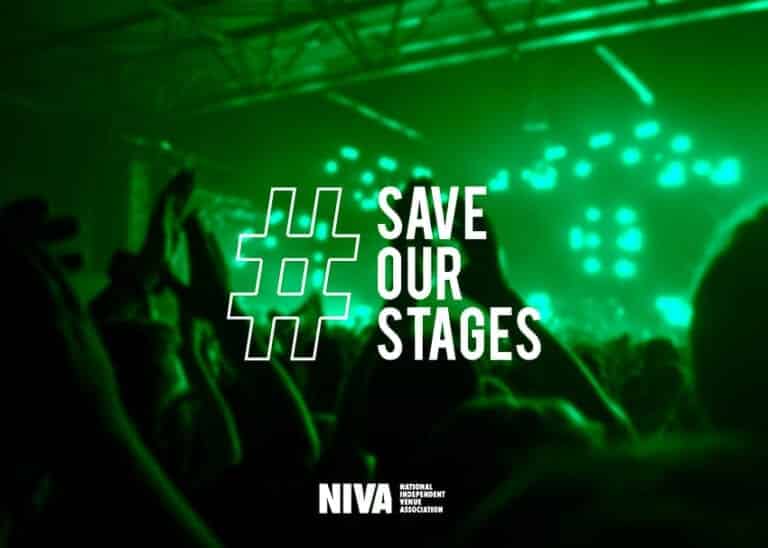 On June 18th, more than 1,110 artists and entertainers – such as Foo Fighters, Lady Gaga, André 3000, Coldplay, Cher, Neil Young, Alice Cooper, David Byrne, Willie Nelson, Billie Eilish, Gary Clark Jr., Robert Plant, Billy Joel, Earth, Wind & Fire, Kacey Musgraves, Leon Bridges, and Bon Iver, along with comedians such as Jay Leno, Tiffany Haddish, Jeff Foxworthy, Jerry Seinfeld, Tig Notaro, and many more – issued a letter to Congress asking legislators to support NIVA (National Independent Venue Association)'s request for assistance in providing urgent financial support for independent venues and promoters in the U.S.
The letter in part reads: "We urge you to remember we are the nation that gave the world jazz, country, rock & roll, bluegrass, hip hop, metal, blues, and R&B. Entertainment is America's largest economic export, with songs written and produced by American artists sung in every place on the globe. All of these genres of music, and the artists behind them, were able to thrive because they had neighborhood independent venues to play in and hone their craft, build an audience, and grow into the entertainers that bring joy to millions."
NIVA supports the RESTART Act (S. 3814) led by Senators Young and Bennet, which tailors the Paycheck Protection Program to work for businesses like music venues that have zero revenue, high overhead, and no clear timeline for reopening. It was introduced on May 21st and no further progress has been made as of July 8th.
While most Philly music venues have remained shuttered, some are finding new ways to host live music now that PA has entered the green phase. In addition to continuing their "Rewind" concert streaming series, Ardmore Music Hall has started bringing live talent back to the stage. Instead of an audience at the venue, however, fans can watch via a live webcast. It's a small step to normalcy, but a step in the right direction nonetheless.
118 North in Wayne has started to host live music from their full length windows, and guests can enjoy from the sidewalks and the township-sponsored tent across the street. "Our 'Tailgate Takeout' series at 118 North has been going on five nights a week for a month now," explains General Manager Mike Shane. "Great food, beer and cocktails (to go) and live music are our pillars at 118 – we've just had to temporarily reinvent each one!"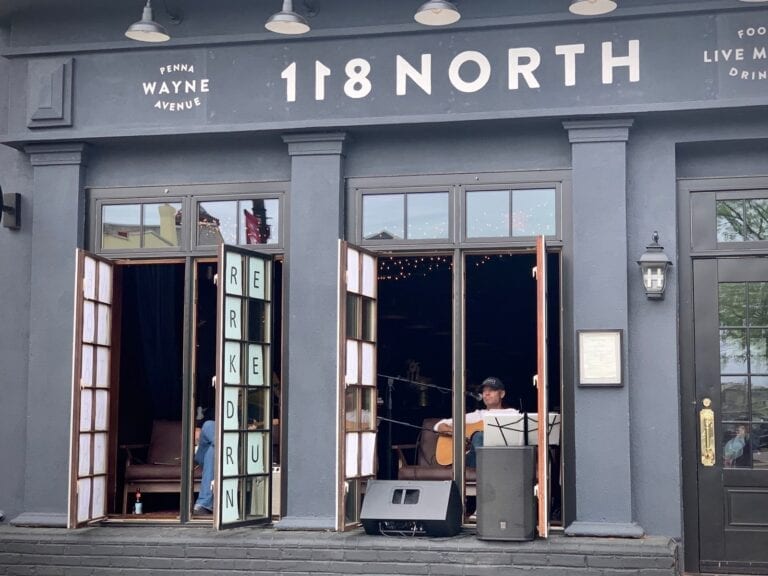 Many venues like Franklin Music Hall, Union Transfer, Underground Arts and more have announced rescheduled shows for the winter and 2021, giving us hope that one day they will reopen.
Here's how you can continue to #SaveOurStages:
Lauren Silvestri has been a music journalist for the past 10 years.
She has a huge passion for rock n' roll, the Philly music scene and independent music venues.
Twitter / Email