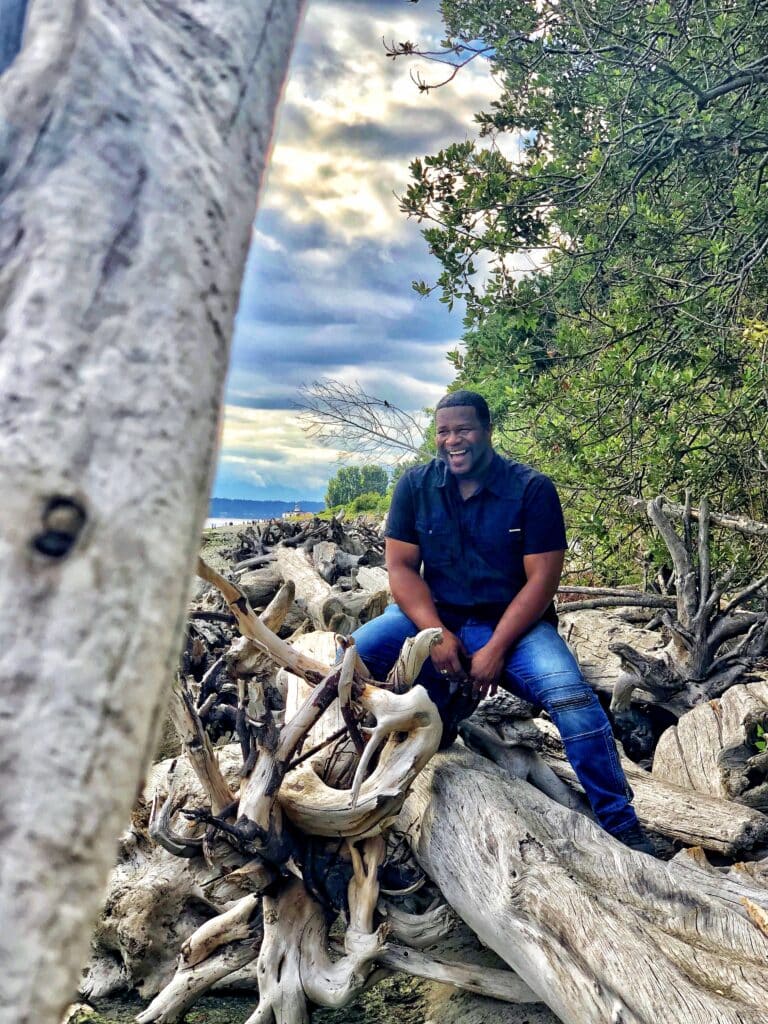 By Justin Kerecz
The Philadelphia Globe sits down with resident cosmic-soul rocker, Archpalatine, to chat about his new, single "Valentine's Day", just in time for the holiday!
"Valentine's Day" has a slightly different sound than other songs you've released. What went into production of "Valentine's Day" that gives it this new, yet familiar sound?
This production was in fact very different than the previous year, but could be similar to my first album "Peter" 2018. For "Peter" I wrote and produced everything at home on garage band. It was a passion project of sorts. The same is happening again with updated equipment. I'm back to learning the ropes of production. This was the first song I've produced since taking on this new adventure so I know I will have lots of new expansive ideas coming soon. This is just the tip of the iceberg. The fun part of "Valentine's Day" is that none of this song existed at all before Feb. 2nd. I sat down in my studio with the intention of playing with my new production equipment and this song came to me. By the end of the afternoon it was completely produced. I soon after put out a poll on Instagram asking fans and friends if I should release a song on Valentine's Day and it came back with an overwhelming yes. I linked up with my big homie John Palmer of Band Cave Studios for mixing and mastering. From there "Valentine's Day" was complete and we are all so happy to share!
In 2019 you released "Amalgam" in a full band setting, in 2020, you released "Transition Period" with a bit of a different angle to your music. Has quarantine changed your creative process?
Yes! Thankfully the band and I are still working. We have a solid collection of brand new material almost fully finished. However we had plans to tour and become more expansive which some of us are not comfortable exploring while we're in this thickness of the pandemic, so the timing will change as will the specific planning. But look out for that because it is some of my greatest work yet. Easy!
My creative process is still flowing in that I've been writing so much music. I'm working with artists from all over the country. One project is with Composer Dan Halle of Oregon. He and I are in the beginning stages of something new. Can't say much more about that.
Also, I recently started using social media platforms to expand my brand. TikTok is absolutely fantastic. I love it and what is has done for so many artists. You'll see big collaborations with new artists I'm meeting on there. For Black History Month a pianist from DC, Kiyta and I put an arrangement of "Lift Every Voice and Sing" out. Also, an extremely talented artist, Spearit Bear and I are talking about a new collaboration.
Plus, you know I'm into my own production bag.
All in all you can see how creatively things are becoming more expansive instead of shutting down.
You mentioned going to Ocean City with someone. Was that relationship a big inspiration for this song?
Haha! I laugh because as a songwriter with a huge imagination I often draw from different experiences and piece them together to make a story. Yes I went to Ocean City, every year for weeks on end. But never with my lover. We went to other beaches, but Ocean City I know a lot of us love, and so to bring familiarity I used it and it worked with the rhyming scheme.
What else do you have planned for the rest of the year will there be more remote collaboration like 'Transition Period' or will we see the band back together?
Danny Newport and I constantly talk about working on new music. We've started the process and I love working with him. Something about his take on the world works with mine in the studio.
I can't express how much I miss my band. Thankfully we were able to record and release "The Last Christmas Song". Getting that together just a few months ago was special! I love them so much and they know it. This album we have is so special! It has to be done right. Only the Lord knows if 2021 is ready for this massive project!
Given the current state of the world, What is your perfect Valentine's Day?
OMG! Perfect Valentine's Day would be boo'd up with a patient lover who wants me as much as I want them. In "Valentine's Day" I said, "I'm sick of being lonely." And sometimes I know we all feel that! Aside from being boo'd up… since I'm single I look forward to having a drink or maybe a puff and watching something captivating while sifting through socials and seeing all the greatness coming out of Philly!
Much Love! Happy PALentine's Valentine's Day you sexy motha Uh!
Listen to Archpalatine's new single, "Valentine's Day" below:
Facebook
Instagram
Spotify