Interviews, Local
Film, Fashion, and Shoes, Dru Major Talks Documentary with Meek Mill and More
|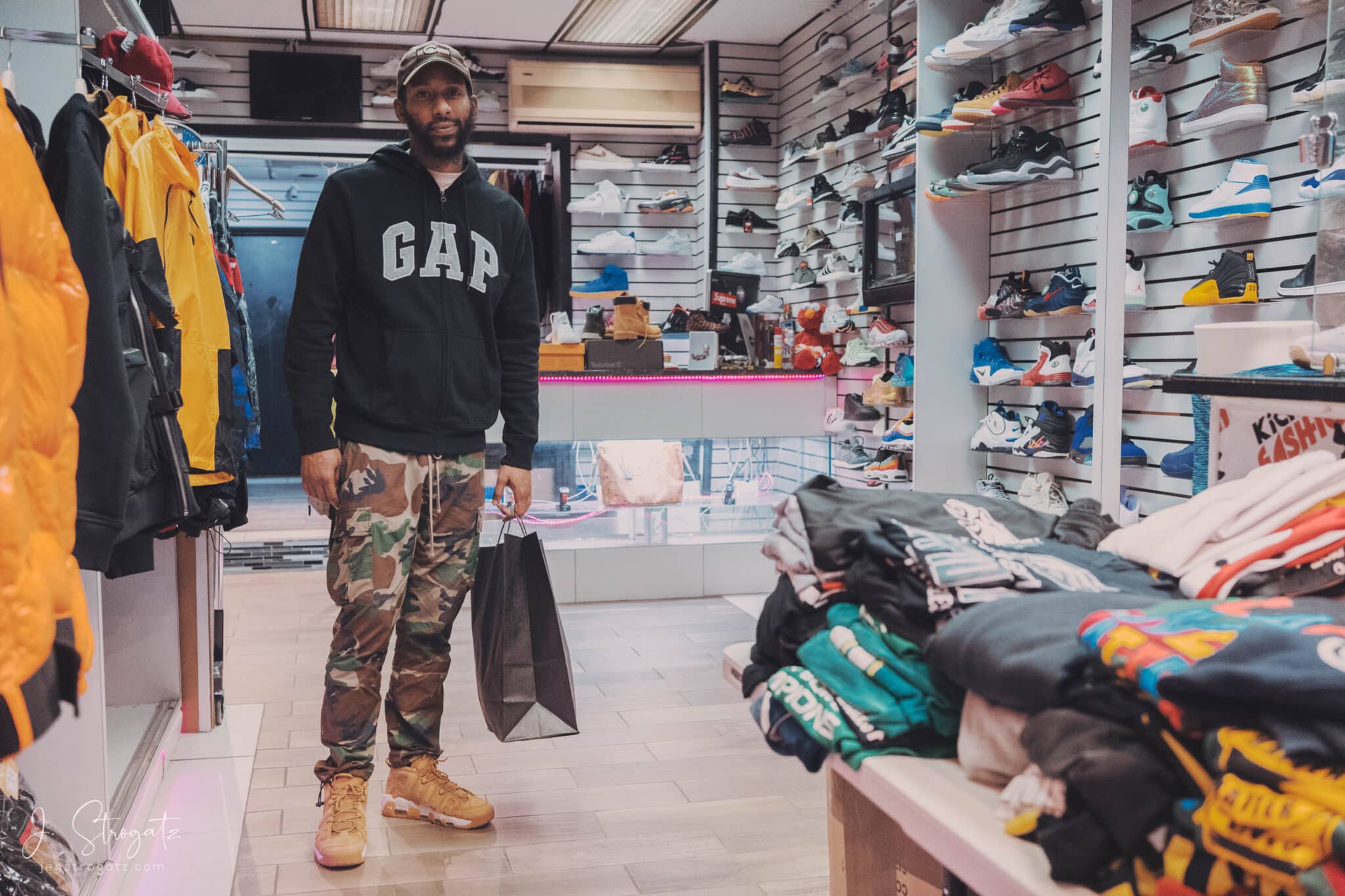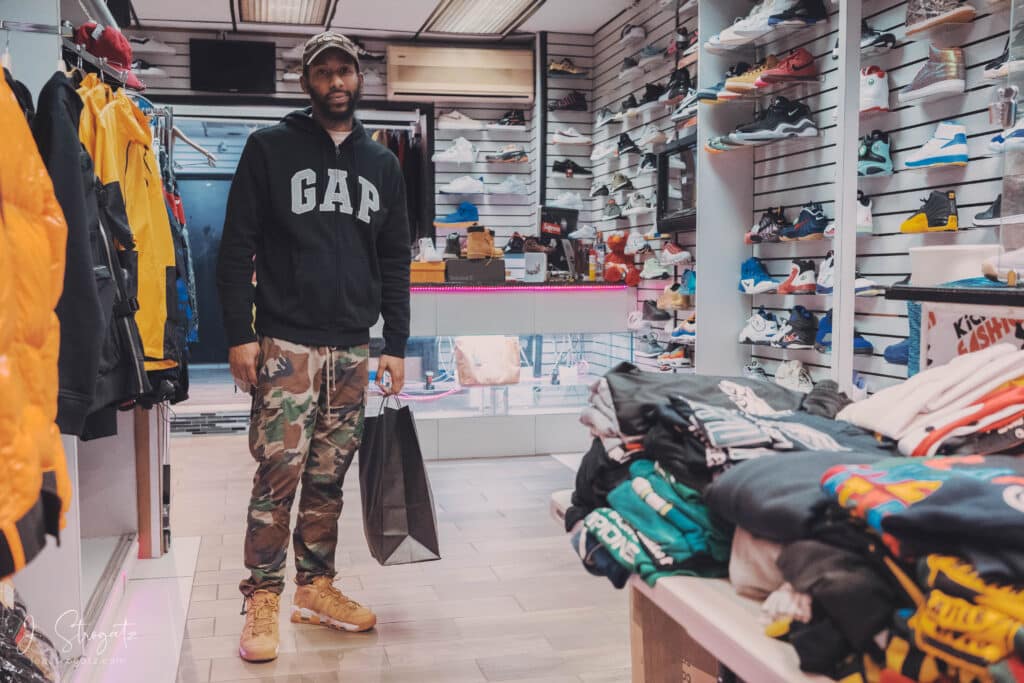 The Philadelphia Globe is excited to present our latest interview, a conversation with Dru Major. Dru is the co-founder of the E. Passyunk Ave clothing and sneaker shop Kicks and Fashion, owner of Major Films, creator of a non-profit organization called Opioid Free Philly, and long-time friend and videographer of Philly's very own Meek Mill. Jen Strogatz recently stopped by to check out Dru's shop Kicks and Fashion, and contributing writer Brian Walker spoke with Major about his projects, which currently include an upcoming documentary about his life and his work with Meek Mill.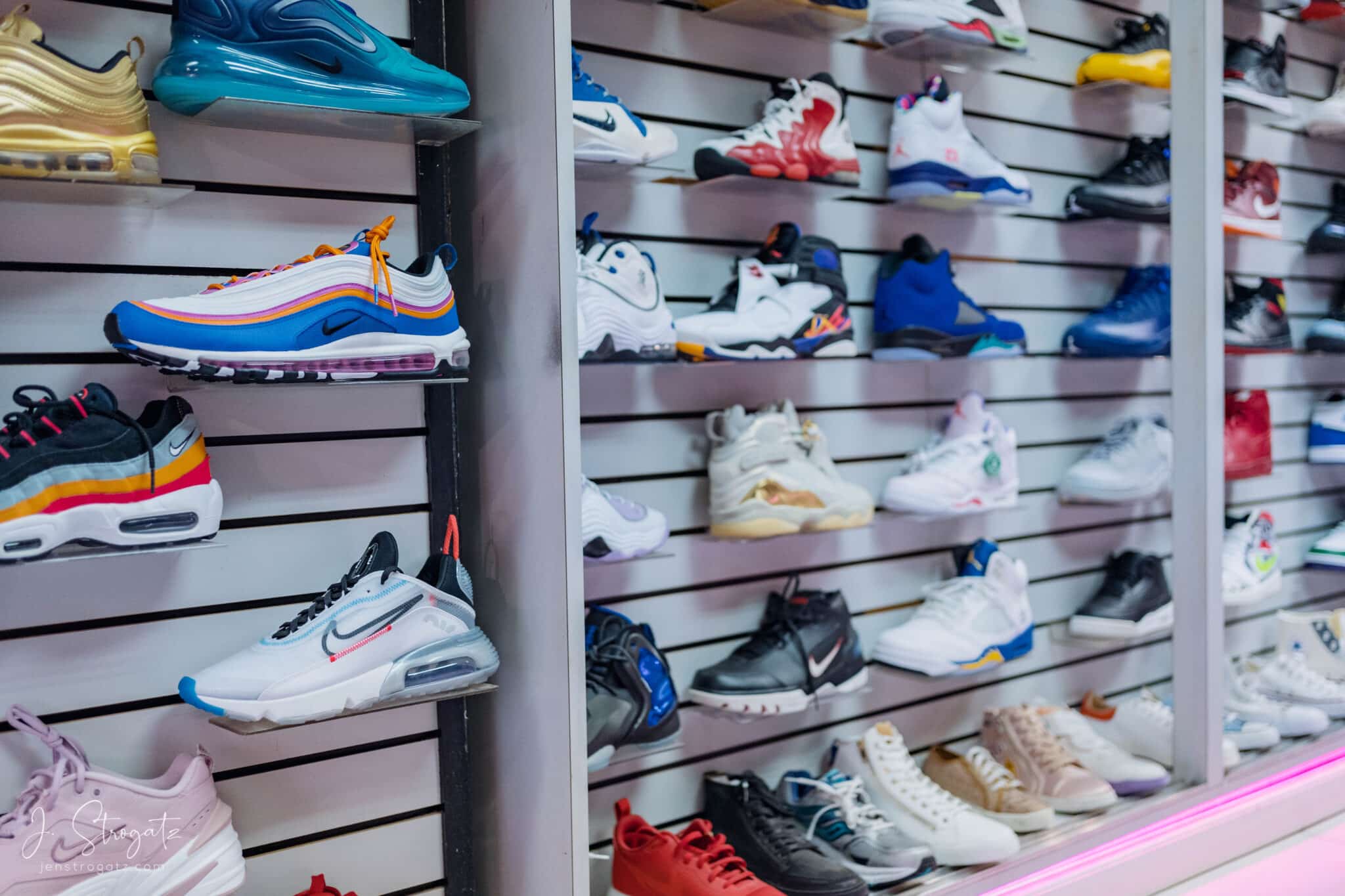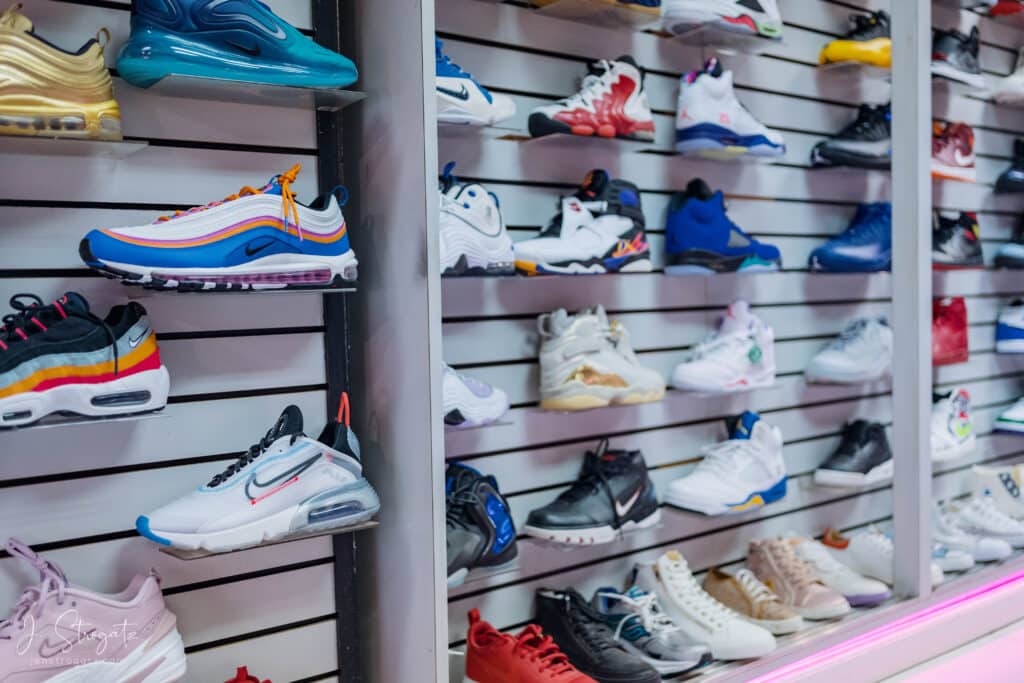 How did Kicks and Fashion first start?
Dru Major: Kicks and Fashion started by collaborating with my friend Bill. Bill started the business by selling clothes and shoes out of his trunk and I worked with him as a creative lead with logo and business ideas. We have been working together for three years and the store will be four years old on March 25th.
What are your plans with Kicks and Fashion?
Dru Major: We are looking forward to doing things in the community such as coat drives in the upcoming weeks. In total, we do three giveaways yearly, such as a book bag drive in the school year, a summer giveaway with a cookout and games, and our annual coat drive.
Can you tell us about your work with Major Films?
Dru Major: Major Films has done work with many celebrities such as Meek Mill. Meek and I were able to work together for many years and have been working since 2000, I originally called the business Dreamchasers Films, but it was Meek's idea to change the name to Major Films. I have done many projects with meek including making a documentary and archiving old footage of Meek and his performances. As a videographer my speciality is documentary-style film.
Can you tell us a little more about the upcoming documentary you are working on with Meek Mill?
Dru Major: I am working on putting together a documentary about Meek Mill that will be told through my perspective and my own life. We will start shooting again during Thanksgiving weekend and would like to release the full documentary on a major platform by Summer 2021.
Do you have any future projects you are looking forward to that we should know about?
Dru Major: I am working on a project called Opioid Free Philly. It is about spreading awareness through art, fashion, and music. I am using a clothing line to get the youth of Philadelphia to be more aware of the effects of opioids in our city. I would like to be able to address these issues to youth in high school and eventually visit schools (post-COVID-19) and have conversations about these issues.
To follow Dru Major's life and work, find him online here:
Major Films on Instagram
Major Films Video
Kicks and Fashion (located at 1832 E. Passyunk Ave Philadelphia,Pa 1914l)
Opium Clothing Co.

More About the Author: Brian Walker is a musician, writer, and podcaster. He is the songwriter behind A Day Without Love, podcaster for Dreams Not Memes and enjoys writing about Diversity and Inclusion, Food, Music and ways to make the community a better place.
Twitter | Instagram