Music
New Release From Phoebe Bridgers
|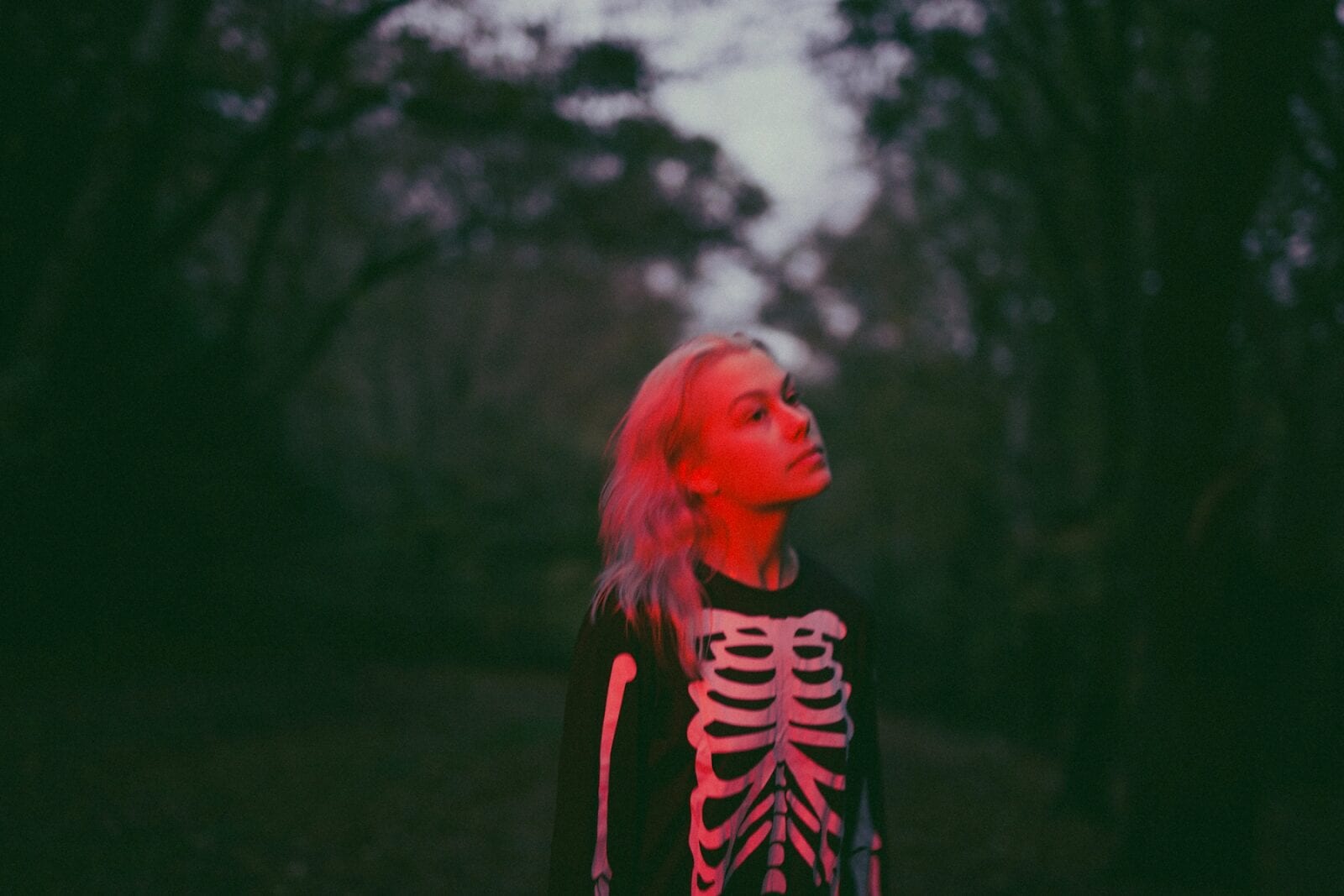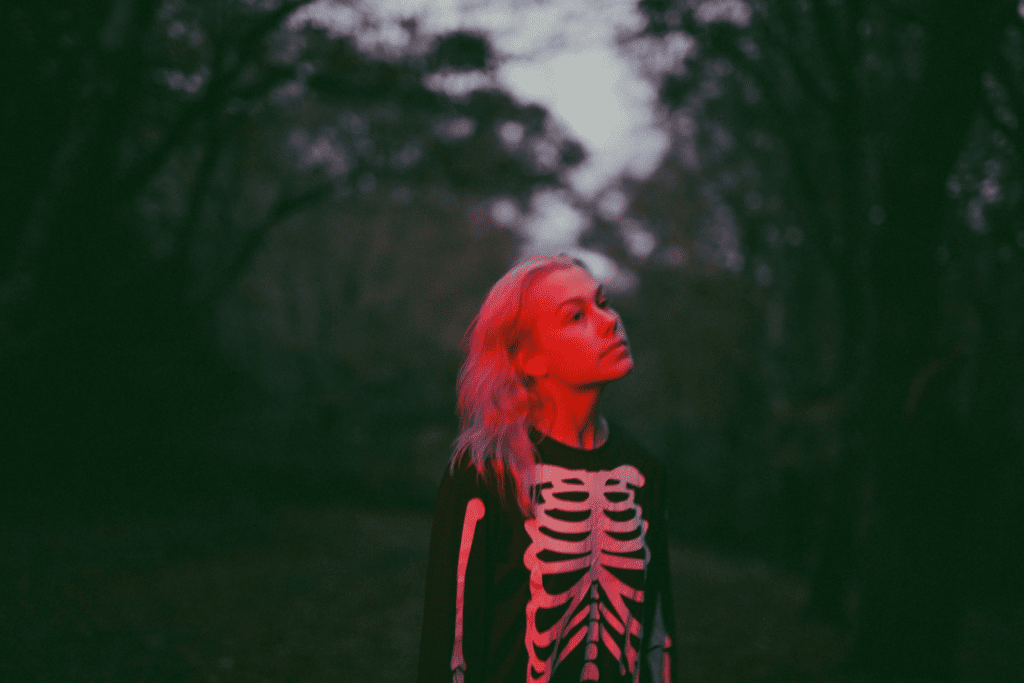 Phoebe Bridgers Punisher Album Review
By Tyler Asay
"Halloween," the fifth song on Phoebe Bridgers' new album Punisher goes like this:
"Sick of the questions I keep asking you that make you live in the past, but I count on you to tell me the truth when you've been drinking and wearing a mask."
Now, she may be talking about the actual holiday of Halloween, but it's hard not to hear that line without thinking about the moment we find ourselves in now. As the country finds itself bargaining with re-opening amidst the pandemic and fights for civil rights, we are re-adjusting to this new normal of wearing a mask everywhere we go. Instead of werewolves and vampires, it's a sea of face shields and disinfectant.
So much of Punisher deals with hiding ourselves from others. Bridgers is more famous now than ever, especially since the releases of her Better Oblivion Community Center project with Connor Oberst and boygenius, the band she started with fellow rising indie stars Julien Baker and Lucy Dacus. Because of this, she is playing with her own image of "sad indie-folk artist" by doubling down on production and song craft.
At the same time, the album also portrays how we hide in our own interpersonal relationships. Early single "I See You" (spelled "ICU" on the CD/vinyl) was co-written with Bridgers' drummer/ex-partner, and talks openly in real time about how their relationship fell apart. "I used to light you up, now I can't even get you to play the drums cause I don't know what I want until I fuck it up."
With all these dark and personal themes, Bridgers isn't without her sense of humor. She may be the funniest and snarkiest songwriter working today. Here's another line from "I See You:" "I hate your mom, I hate it when she opens her mouth. It's amazing to me how much you can say when you don't know what you're talking about."
I don't think it's wrong to say Phoebe Bridgers or her music is "spooky." From the skeleton jumpsuit she's made a recurring motif in the album's promotion to the spectral musical textures that are scattered throughout Punisher, it's definitely an obvious attempt at the "darker second record" and it succeeds. It strips back the acoustic guitars from her previous record, Stranger In The Alps, and a song "Chinese Satellite" incorporates more electric instrumentation, synths, and pulsing drums.
The record is not without it's brighter and more upbeat moments however. Even though it's subject material may deal with a parent's substance abuse, "Kyoto" shows Bridgers at her most driving, forward-leaning, and is her "catchiest" song to date. It's a big step forward for an exciting artist with a bright future. "Graceland Too" introduces the banjo and features appearances from her boygenius bandmates Lucy Dacus and Julien Baker singing background harmonies, and gives the record a nice country spin later in its run.
The record concludes with "I Know The End," a two-part epic which finds Bridgers facing the end of both a rocky relationship and the end of the world. The first half is a delicate strummer that quivers with Phoebe repeating "I know, I know, I know" over Wizard of Oz imagery and "I pushed you away from me, but you came back with gravity." Around the two minute mark, the song shifts into a building of emotion that sounds like leaving a small town and reading questionable billboards on the highway. "The end is near," she sings before the horns kick in like a bolt of lightning.
There's an otherworldly quality to Phoebe Bridgers' music. Whether she's staring at the stars or looking inward, Punisher tows the line between deep emotional sadness and catharsis. Bridgers is done with the werewolves and vampires haunting the outskirts of her life. As the album ends and you can hear her muted screams fade out, you can tell: she doesn't want to hide anymore.
Punisher is out now via Dead Oceans. Listen to it here:
More about the Author: Tyler Asay is a music writer & musician. 
He is the singer/songwriter for indie-rock band,
The Tisburys. He can usually be found at
Main Street Music or Dawson Street Pub.
Bruce Springsteen is his hero.
Twitter | Instagram | Email