Music
New Release – Jefferson Berry and the UAC
|
Jefferson Berry and the UAC will release their album, Double Deadbolt Logic, on May 15th. "Ghosts of California" is the first single from the release and you can watch the video for it below.
Philadelphia, PA – Jefferson Berry & the UAC announce the release of their upcoming full length LP, Double Deadbolt Logic on May 15th. This is the third album from the Philadelphia locals.

Jefferson Berry & The UAC is a folk rock band comprised of a coalition that consists of three to seven musicians playing dynamic, danceable songs about the city, good love/bad love and these strange times. The band is anchored by the virtuosity of Bud Burroughs, Dave Brown and Marky B. Berkowitz. While appealing to both jam band and folk audiences alike, the band is driven by the bass and drums cadre of Uncle Mike and David Rapoport. Complementing all this with a variety of guitar
styles, Berry's songwriting brings a contemporary point of view to a unique wing of Philadelphia's regional music scene.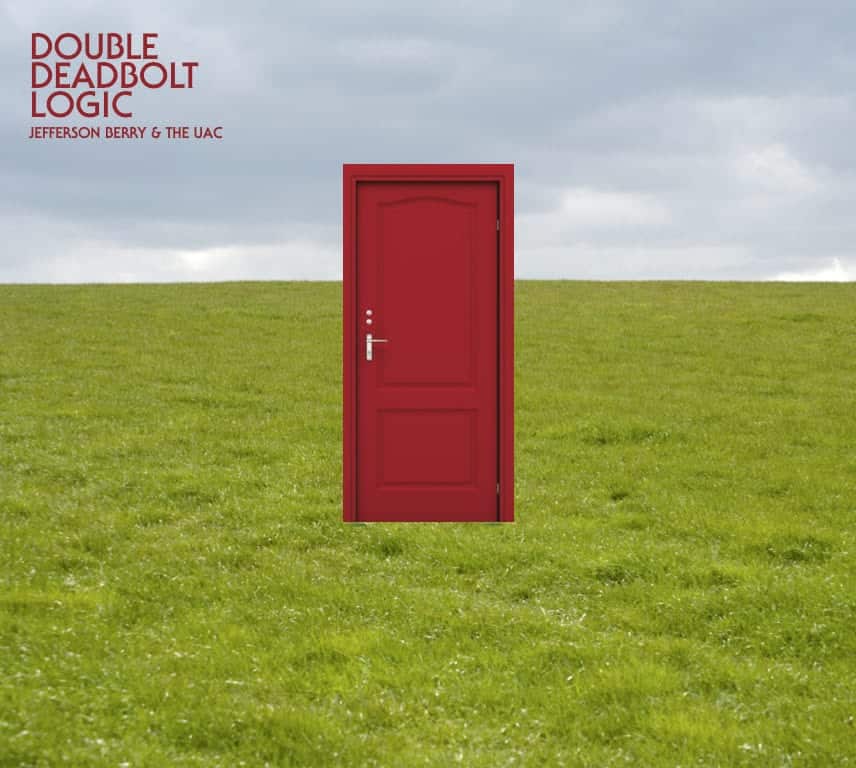 From the drunk on the town to the cop on the take, there's an interesting tale in the songs of Jefferson Berry. Highlights from Double Deadbolt Logic include album opener, "At The Festival" – a mandolin and acoustic guitar tune born at 3 AM at the Falcon Ridge, Philly or Kerrville Folk Festivals. "Ghosts of California" was written about running away from one's former home and the guilty return. All Philadelphians will relate to "Get To The Shore," a summer love song opening with "just out of town on the bridge, you fell asleep. In the glow of the console, I'm driving us to the beach. We're not alone on this mission, it's Friday night, everyone's going fishing, wishing for nothing more, but to get to the shore."

Songwriter, guitarist and historian, Jefferson Berry is an original member of the PFS Musicians' Co-op, has played the Philadelphia Folk Festival several times and can be seen at many Philadelphia Folksong Society events.

"The challenge songwriters have in these strange times is to come up with songs that are relevant, yet entertaining. Whether its the self validation of social media or our society's obsession with guns, I think the Coalition has delivered a record here that moves you to the groove," says Berry.

Jefferson Berry & The UAC will play select dates throughout 2020 in support of Double Deadbolt Logic.
Find Jefferson Berry & The UAC Online:
Official: https://www.jeffersonberry.com/
Facebook: https://www.facebook.com/J.Berry.UAC
YouTube: https://www.youtube.com/channel/UC-eXPUyLkcljphqWILy2-Yg