Interviews, Music
Philadelphia's Nick Perri & the Underground Thieves Celebrate Album Release at Ardmore Music Hall
|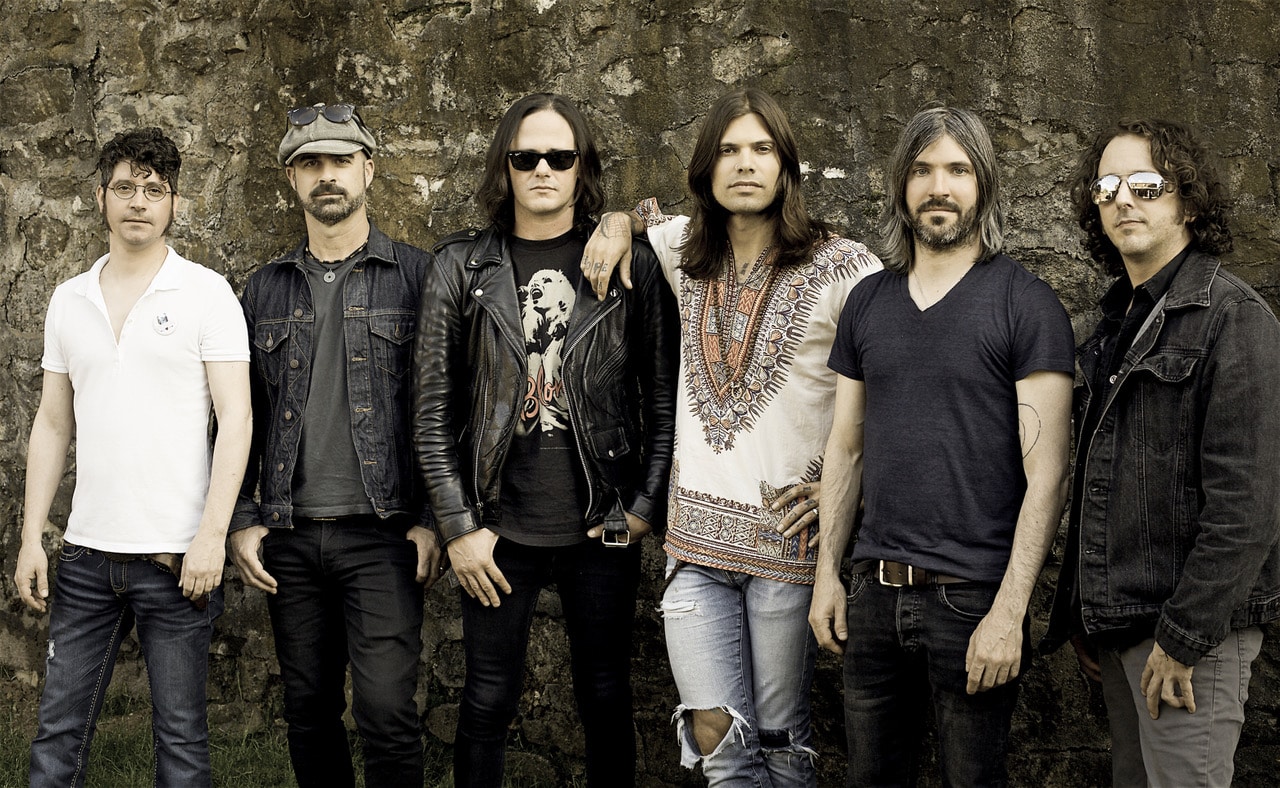 Philadelphia's Nick Perri & the Underground Thieves Celebrate the Release of Their New Album – Live at Ardmore Music Hall
When it comes to guitar virtuosos of the 21st century, few come close to Nick Perri. The Philly native grabbed audiences with his blistering guitar solos as the lead guitarist in the rock band Silvertide, which he started when he was still a teenager. He also gained notoriety with his blues rock band Mount Holly and his experiences with Shinedown, Perry Farrell, and more.
With his latest project the Underground Thieves, Perri finally has the creative control he has desired for so long. Featuring members of Silvertide, Pepper's Ghost and more, the Underground Thieves is like a Philly rock supergroup that brings rock n' roll back to its roots. After a two and a half year journey, the band will release their debut full-length album SUN VIA on August 14th.
Nick Perri & The Underground Thieves will be performing a full band, full production live-stream album release concert, live at the Ardmore Music Hall on Friday, August 14th. The performance will be streamed via AMH's Facebook & Youtube pages, and Nugs.TV.
The webcast will be FREE, but tips & donations are welcome to support the band and AMH staff. Everyone who makes a contribution by August 13th will be entered to win a $40 AMH merchandise voucher. VIP Virtual Meet & Greet packages are available as well as 'Virtual Front Row Access' via Zoom.
Nick Perri & The Underground Thieves were also just announced as 93.3 WMMR's Artist of the Month for August. Right now you can go to WMMR and stream three songs from the new album, including "I Want You" which is streaming there exclusively. 
Watch our interview below with the singer, songwriter and guitarist as he discusses the process of making SUN VIA, what he has learned from his decades in the industry, what to look forward to at his album release show and what he can't wait to do in Philly after the pandemic.
Information for their free live stream album release show at Ardmore Music Hall on August 14th can be found here. 
Find Nick Perri Online:
Official 
Facebook
Instagram
About the author
Lauren Silvestri has been a music journalist for the past
10 years. She has a huge passion for rock n' roll, the Philly music scene and independent music venues.
Email | Twitter