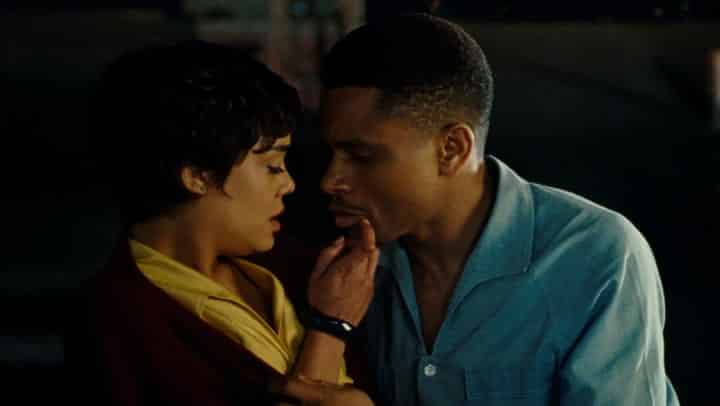 Sylvie's Love is a refreshing romantic feature starring veteran actor Tessa Thompson and relative newcomer Nnamdi Asomugha. Set in 1960s New York City, the film dabbles in the excitement of the city's entertainment renaissance. Jazz, television, and record stores are integral parts of the charming romance. 
Eagles fans may recall Asomugha's rocky tenure in Philadelphia. The high-priced free agent cornerback was notoriously distracted off the field. As it turns out, his future interests are something that may have impacted his underwhelming play on the gridiron. Asomugha, who is married to actor Kerry Washington, now has a post-football career in the movie industry. 
He not only stars as a lead in Sylvie's Love, but Asomugha also produced the venture for Amazon Prime. The film is not his first foray into acting and producing. It does represent a somewhat gutsy turn as a romantic lead. An actor is exposed in a role like this as one of two talents the audience focuses on. Asomugha is solid in his turn as a stoic jazz saxophone player with an eye on Tessa Thompson's Sylvie Farrell. 
Asomugha's role, which does leave him on an island as a leading actor, is a fit for him as a strong silent type. He meshes well with Thompson, who often carries the load as the more charismatic screen partner. Her character's interests in television production counter his talents as a saxophone player in the fading days of jazz's peak commercial interest. They represent a changing time in American culture as both are ensnared in a passionate romance.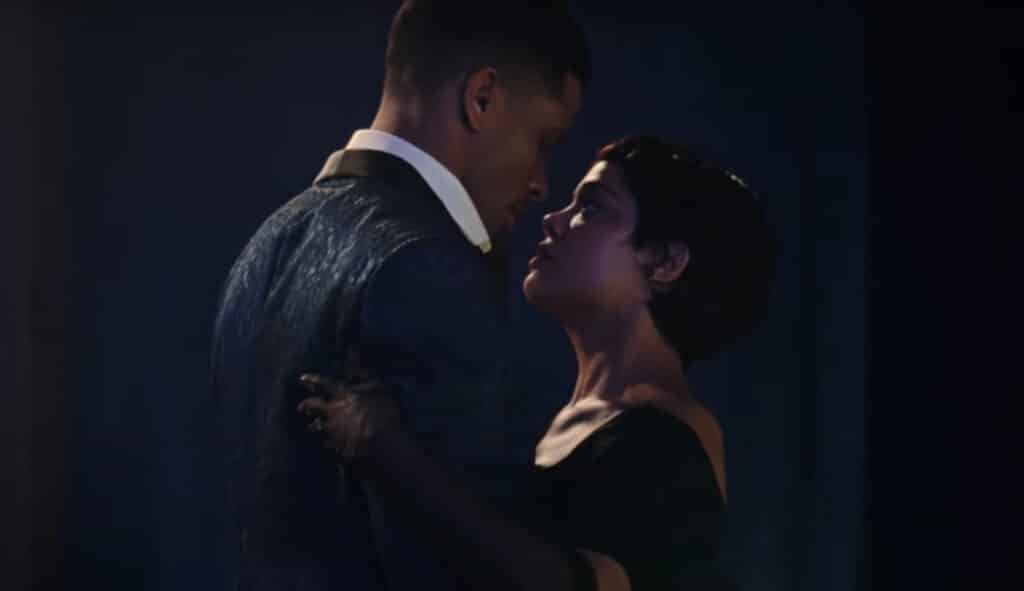 The pair are surrounded by a veteran supporting group of Lance Reddick, Wendi Mclendon-Covey, Ron Funches, and Eva Longoria. The film was written and directed by Eugune Ashe. Ashe last directed Homecoming in 2012. 
Their love story has traces of the Irish romance Once. Its characters, however, possess more substance than just "Guy" and "Girl." They have career aspirations and backgrounds that turn them into a believable screen couple. Sylvie's Love is a time capsule that feels like you are watching your parents or grandparents fall in love.
The film is by no means a rom com. Viewers may dab their eyes with a tissue from time to time.  Despite the mixed emotions, people looking to explore a meaningful romance with characters worth rooting for will find an appropriate match in Sylvie's Love. 
About the Author: John Saeger is a music and film writer from Philadelphia. He is also the co-host of the Philly sports podcast The Boo Birds. Prior to The Globe, he wrote the pop-culture blog Long After Dark, a site dedicated to the arts in the City of Brotherly Love and beyond. Email/ Twitter