Culture
The Documentary "Runner" Reveals Olympian's Harrowing Course
|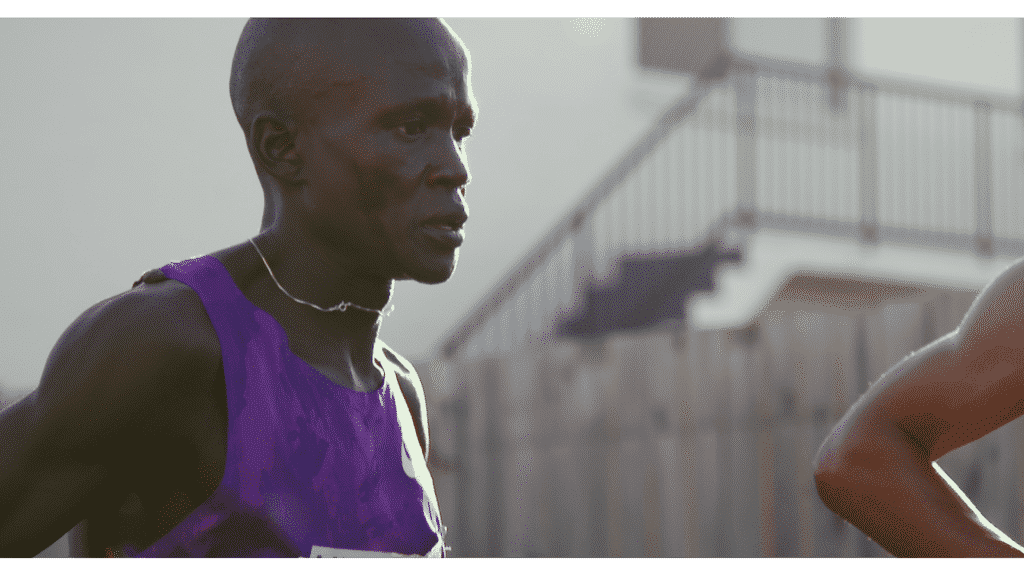 A Review of Bill Gallagher's Documentary, "Runner."
The TV viewing experience of the Olympic opening ceremonies often involves staying up late, watching a myriad of athletes walk onto a field, and falling asleep between the parade and a grand performance art spectacle. What is typically missed in sport's show of shows is the journey of thousands of athletes to that ceremony. The life of South Sudanese marthoner Guor Marial is extraordinary beyond his appearance in two Olympics. A recent documentary on his life, Runner,depicts Marial's extraordinary journey from war-torn Sudan to London and Rio de Janeiro.
The documentary, which was released on June 20, took seven years for Director Bill Gallagher to complete. Runner is a globetrotting film with footage from four continents that pieces together Marial's story. The movie incorporates video from different portions of his life and is supported by animation that depicts the realities of violence in South Sudan.
Runner begins with the athlete's life as a child during the Second Sudanese Civil War. His village was obliterated during a conflict that eventually took the lives of 28 family members. After he drifted through Sudan for four years, the teenager arrived in New Hampshire with Marial's aunt and uncle. When he arrived in Concord, a coach discovered his athleticism and the refugee began to run track.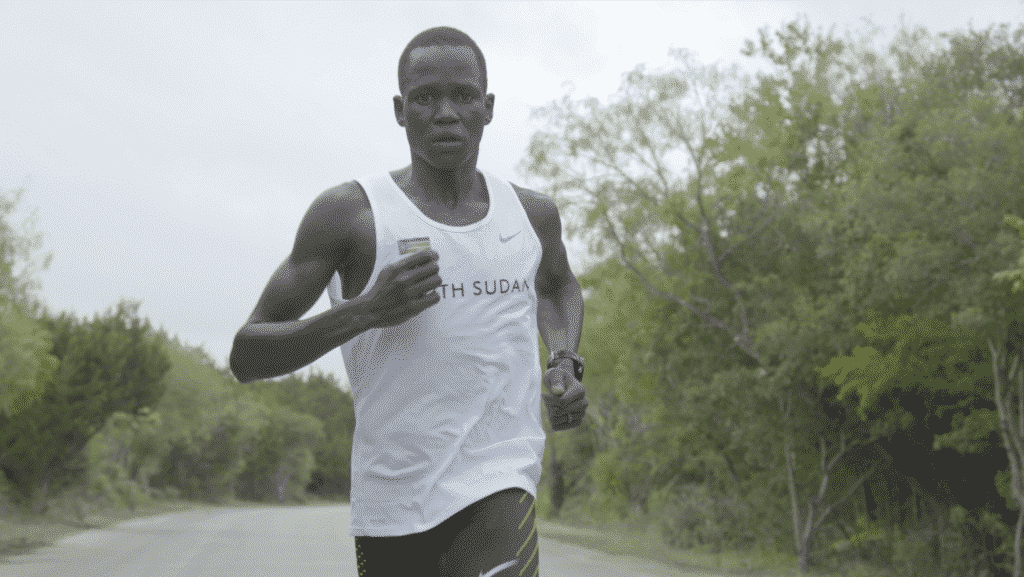 After learning that the eighth of his nine siblings was killed in the crisis, Marial was faced with the challenge of quitting or continuing sports. A talk with his coach inspired him to keep running. Marial stuck with track after the emotional discussion and was given a life-changing scholarship to run at Iowa State. His college career led him to the 2012 Olympics in London, where he ran as an independent athlete because South Sudan did not even have an Olympic committee.
Runner gives some intimate looks at Marial as he races, but for the most part the documentary is not lost in extensive scenes on training and stays within his overarching life story. This includes a return to South Sudan, where his mother collapses after seeing her son for the first time in two decades. The film does a fantastic job in weaving together the complex narratives of Olympic politics, the Sudanese conflict, and Marial's life. Runner is a true crossroads where all three stories tie together through his role in forging South Sudan's international identity. The athlete's involvement in building the country's Olympic efforts through more conflict features moments of doubt, misfortune, and triumph.
Sports can serve as a powerful unifier that allows us to forget differences and become united as fans or athletes. Track has a longstanding tradition as a competition at the Olympics, but the nature of the sport is based on competing with yourself and striving for your best times. Runner explores this aspect of the sport and taps into the extraordinary motivations that allowed Marial to race with the weight of a new nation on his shoulders.
About the Author: John Saeger is a music and film writer from Philadelphia.
He has written the pop-culture blog Long After Dark,
a site dedicated to the arts in the City of Brotherly Love and beyond, since 2017.
Twitter Facebook Instagram