Made In America made its return to Philly for the 10th year this Labor Day weekend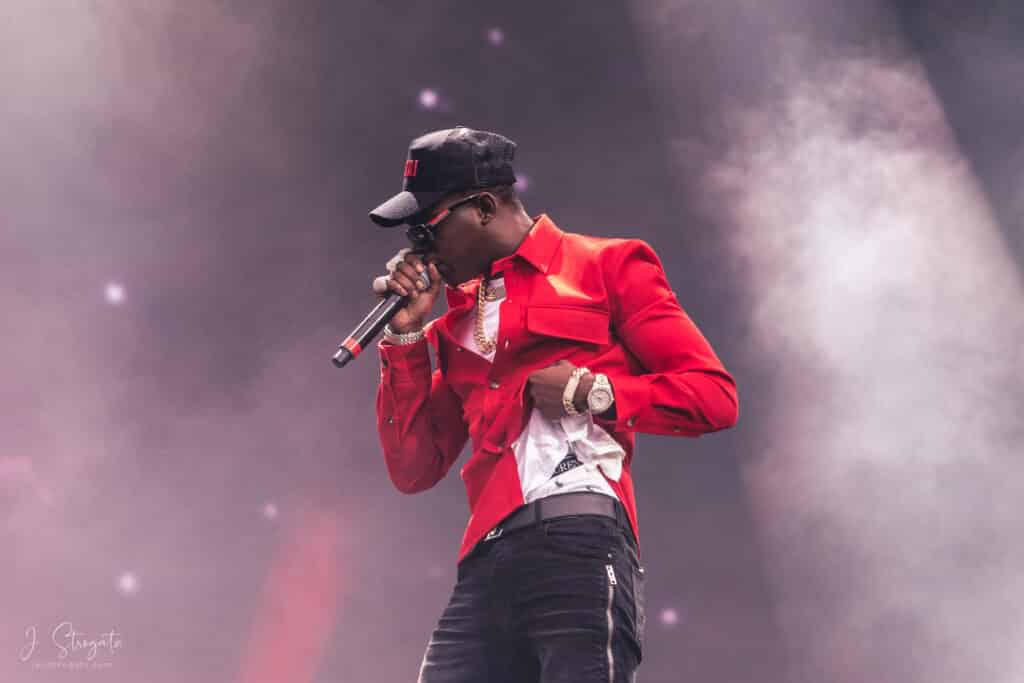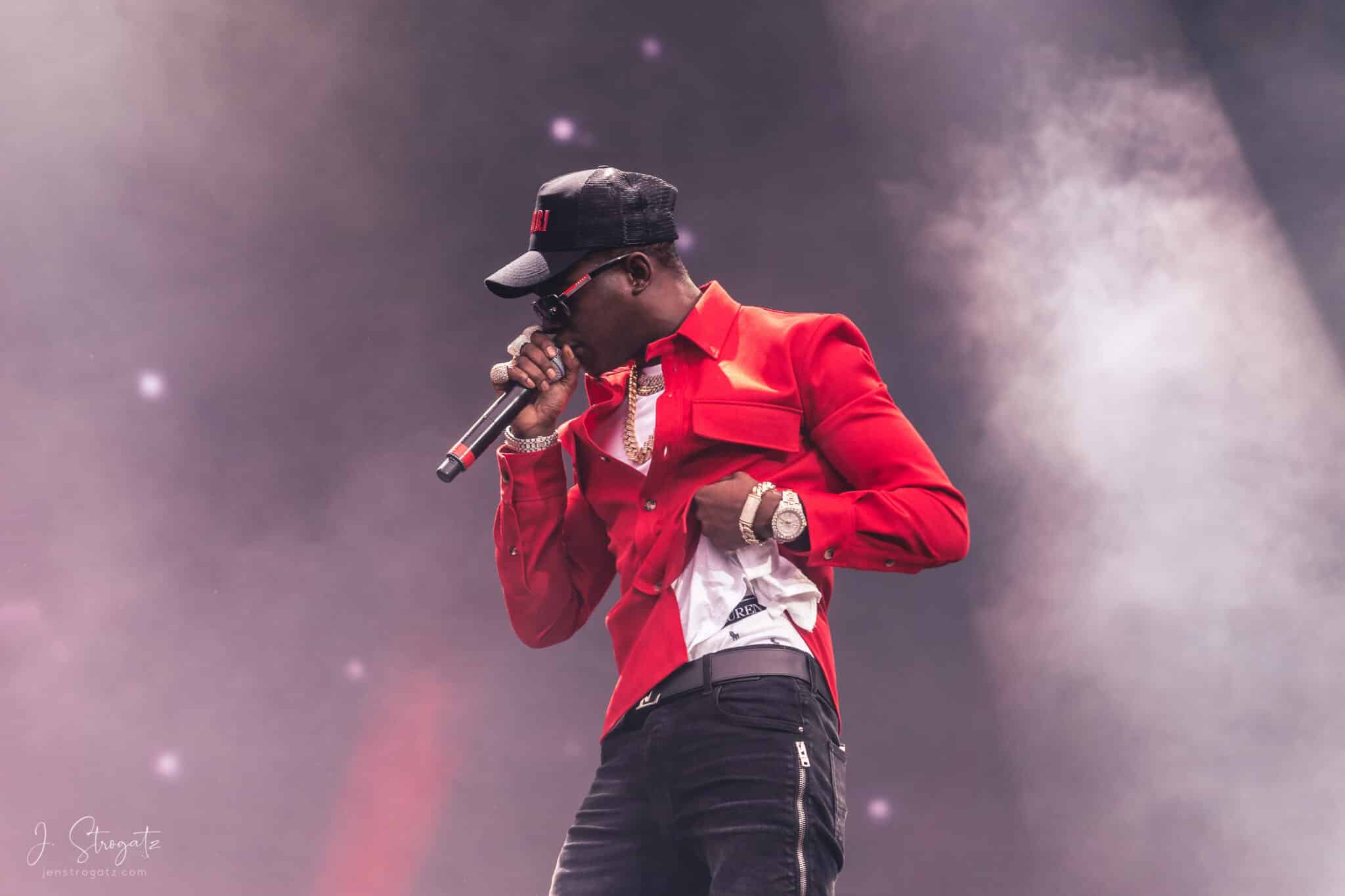 The Made In America Festival made its return to Philly this Labor Day weekend after a year hiatus. Made In America, is a Philly-based music festival that's curated by JAY-Z and produced by Roc Nation. Every year, the Benjamin Franklin Parkway hosts the festival, and it has truly become a summertime staple in Philadelphia.
Lil Baby and Justin Bieber, were the two headliners on this year's two-day festival lineup, while Doja Cat, Griselda, Tinashe, Young Thug, A$AP Ferg, Bobby Shmurda, Coi Leray, Roddy Ricch, Moneybagg Yo, Freddie Gibbs, among many other artists, performed across three stages over the course of the weekend.
And just like that, Made In America is 10 years old!
Since the inaugural Made In America Festival in 2012, the event has generated over $135 million in economic impact for the city of Philadelphia. The festival is a socially-conscious one, not only benefitting artists and music lovers, but also organizations like Black Voters Matter, HeadCount, ACCT Philly Animal Welfare, United in Community, and more. Made In America created the Cause Village because of their dedication to these causes and during the festival, fans were able to walk through the Cause Village to learn more about these social good organizations. To add to that, there were plenty of local Philadelphia businesses to be able to support in attendance.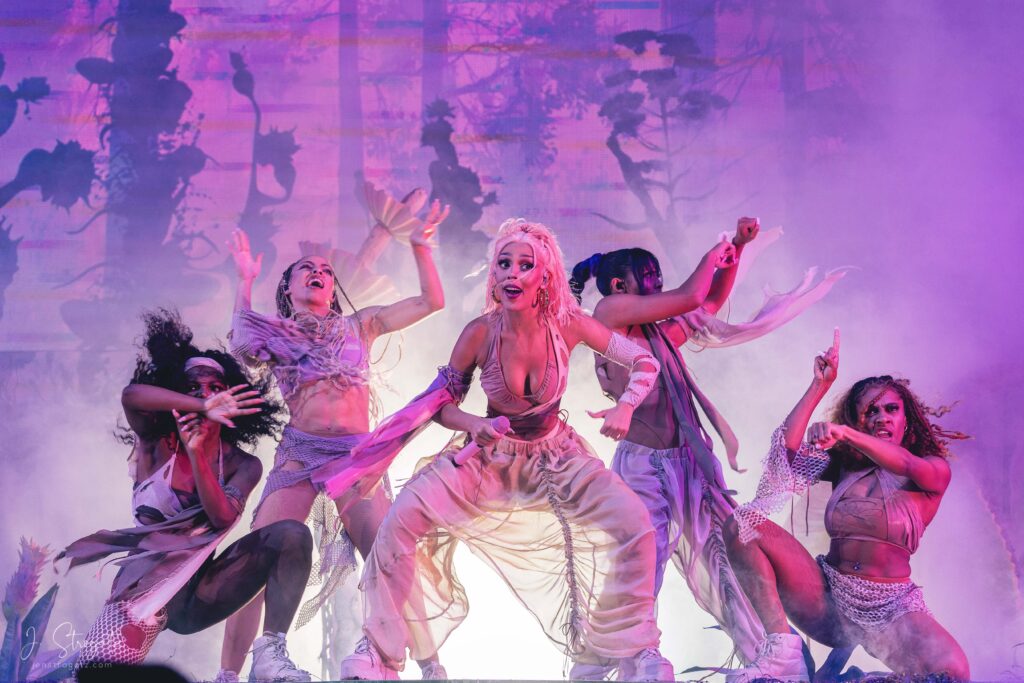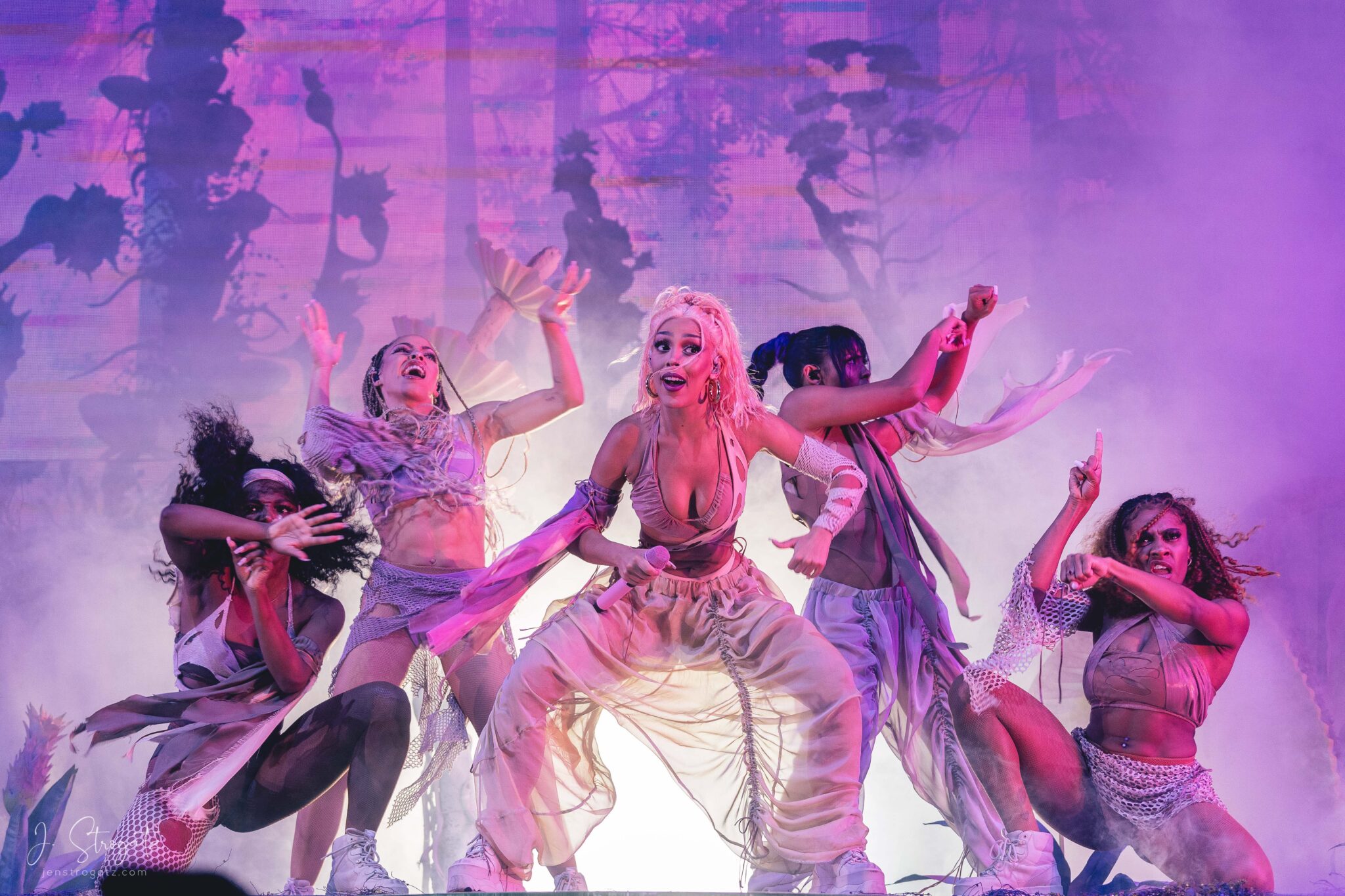 Saturday: Day 1
On Saturday, music lovers arrived in Philadelphia for 2 full days of live music, local food, culture, and more. The Benjamin Franklin Parkway trasformed for the festival. Across the three stages, artists brought the energy for Philly's first major music festival since the pandemic.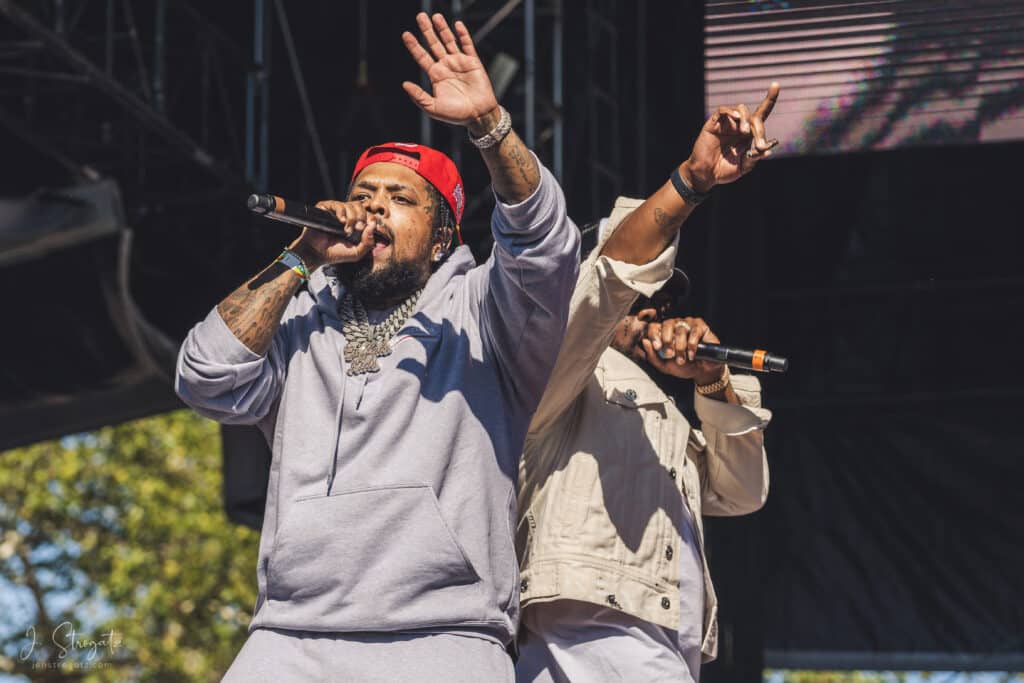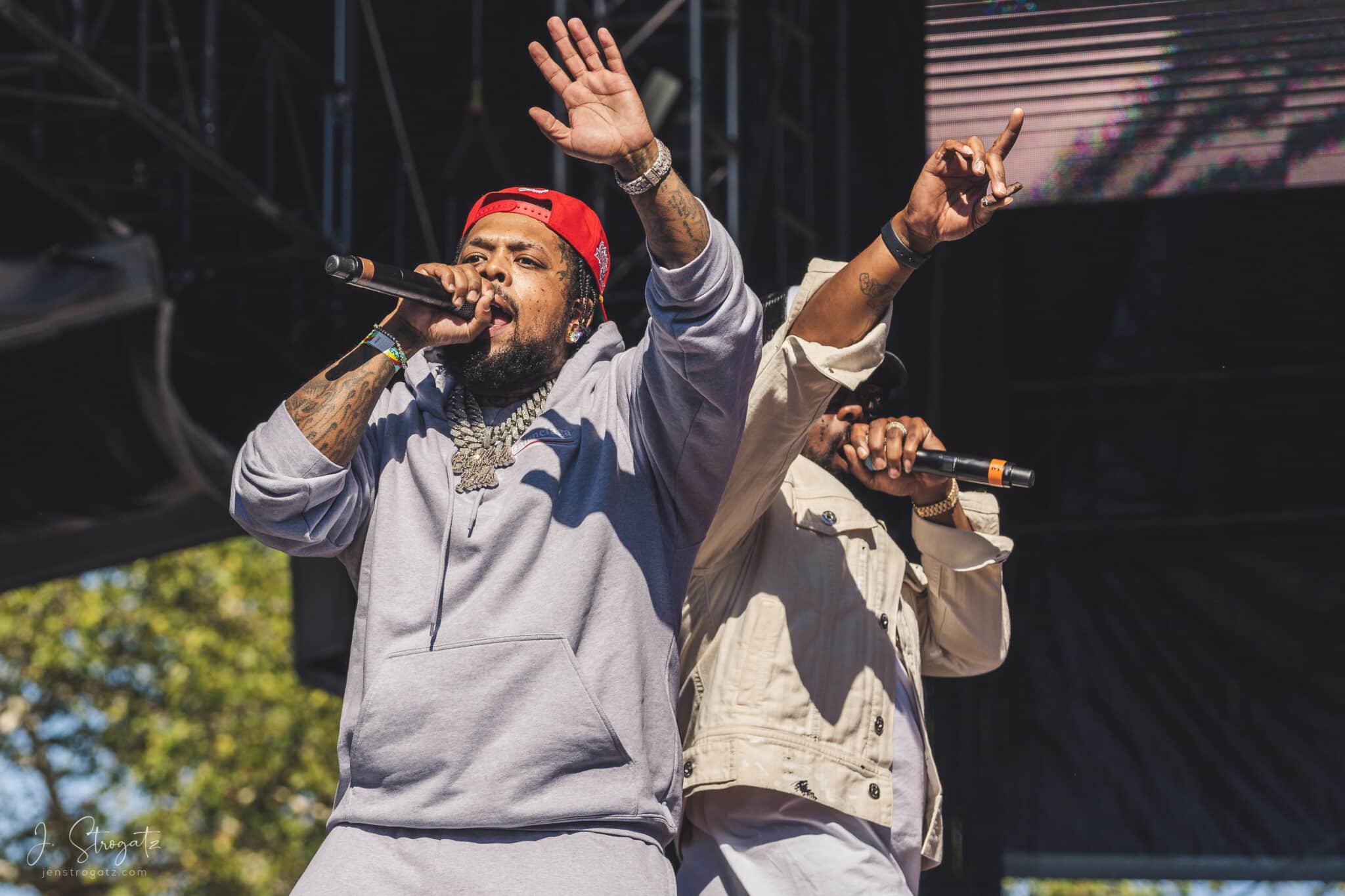 Lil Baby was Saturday's headliner and the day also featured performances from Megan Thee Stallion, Kehlani, Bia, Young Thug, Baby Keem, A$AP Ferg, Griselda, Coi Leray, Morray, Latto, Fivio Foreign, Kaash Paige, Pi'erre Bourne, Duke Deuce, Maeta, and Destin Conrad.
On the Rocky Stage, Megan Thee Stallion had the whole crowd's "hands on their knees." Kehlani's sultry sounds coursed through festival grounds and Bia performed her chart-topping WHOLE LOTTA MONEY. Newcomer Destin Conrad played his first-ever festival with a surprise appearance by Ambre.
Lil Baby closed out Saturday's festivities for the night with an incredible set. Lil Uzi Vert and Meek Mill made their fans' day when they both showed up for surprise appearances throughout the night. Hometown hero Meek Mill even performed a set for his city. When Meek hit the stage and started spitting the first few words of "Dreams and Nightmares," the entire festival lost it.
There's not one Philadelphian that can deny that "Dreams and Nightmares" has truly become the city's unofficial anthem over the years. Anytime the song is played publicly in the city of Philadelphia it is almost a law that you must stop in your tracks and passionately belt out "Hold on wait a minute…ya'll thought I was finished?!" (every. single. time.) There's no doubt that Meek being in his hometown and feeling the love and support from his people brought some fiery, electric energy out of the rapper and Meek brought the whole place down with his quick but inspiring performance.
Sunday: Day 2
Justin Bieber headlined Day 2 and the fun continued all of Sunday with performances from EST Gee, Bobby Shmurda, Doja Cat, Freddie Gibbs, Moneybagg Yo, 26AR, Lil Durk, Roddy Ricch, 42 Dugg, Tinashe, Capella Grey, Cazzu, Mozzy, Mariah the Scientist, Foushee, and Lloyd Banks.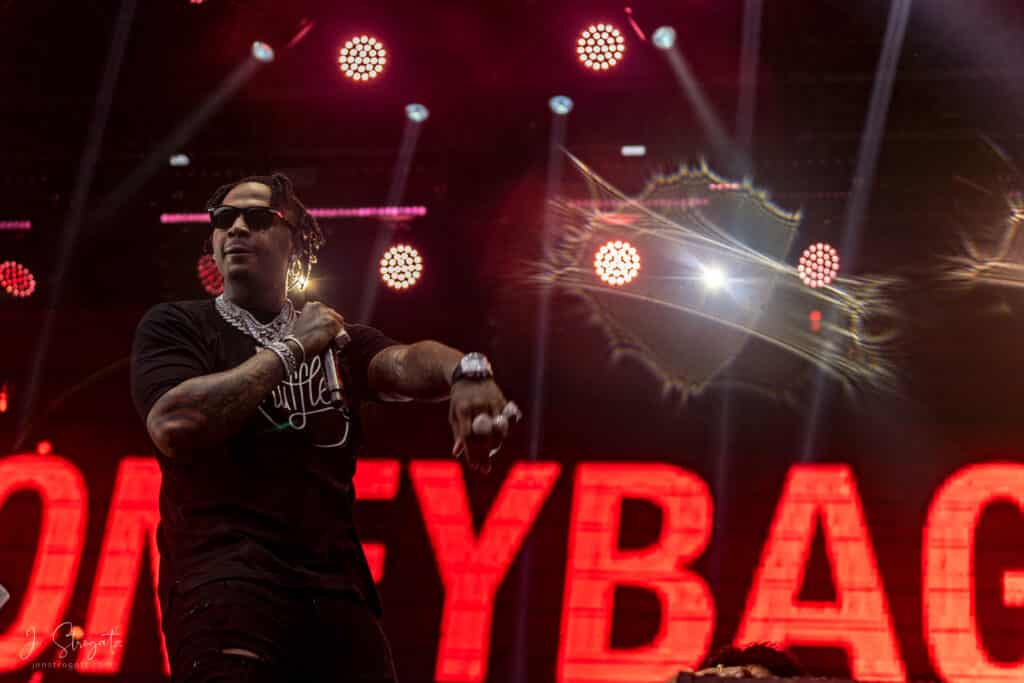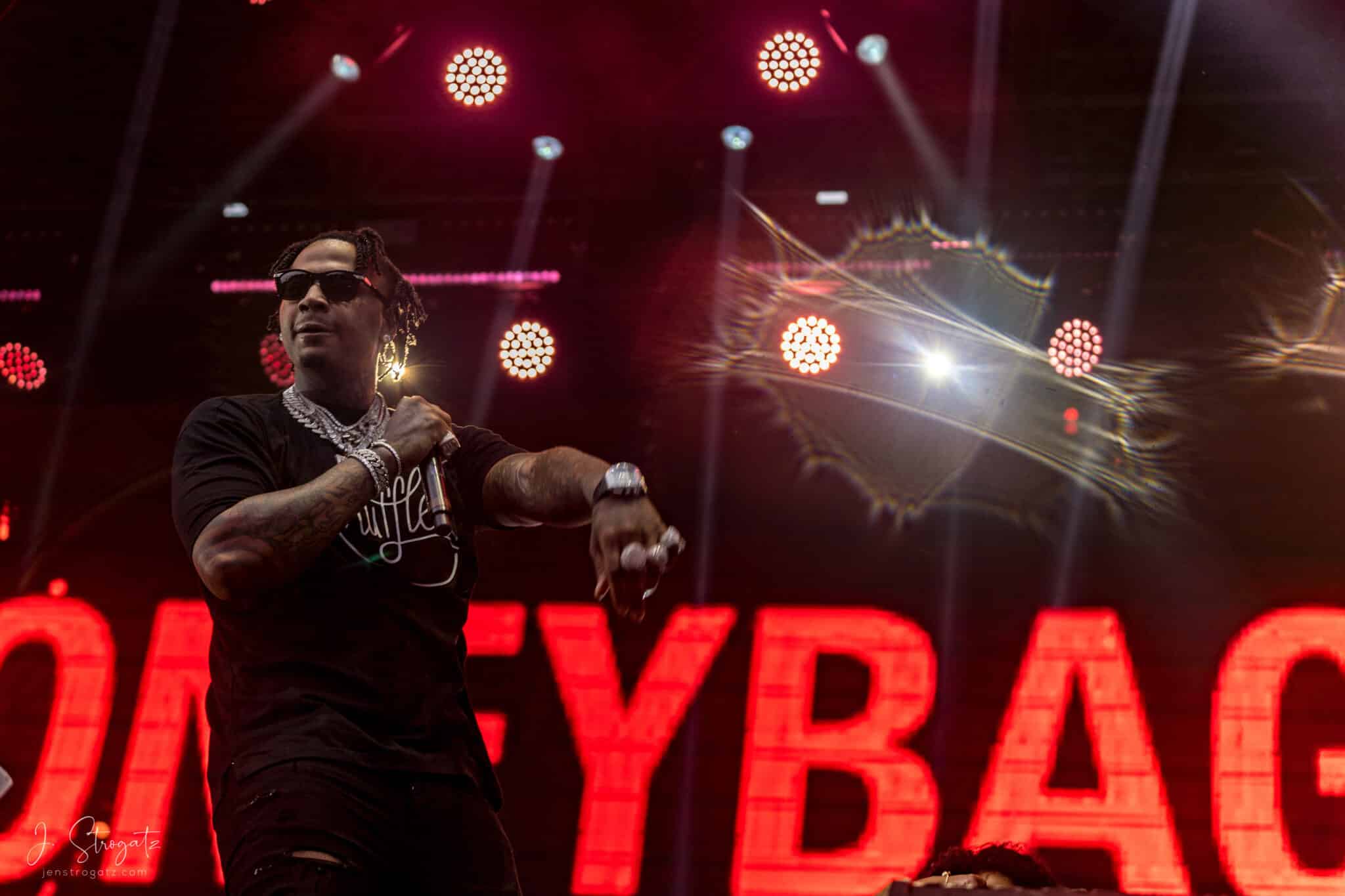 On Sunday, artists kept the vibes right, with 26AR opening the festival with a live band. On the Rocky Stage, Freddie Gibbs played hits off the Grammy-nominated Alfredo. Elsewhere, Bobby Shmurda had the entire crowd screaming as he jumped off-stage and walked right down into the audience. Fresh off his own set, 42 Dugg was brought out on stage again by his CMG fam Moneybagg Yo, which kept the energy going strong. Back on the Rocky Stage, Roddy Ricch closed out his performance with his hit song, "The Box". As it got dark out, Doja Cat took the stage and brought her ultra-popular TikTok dances to life. Doja's fans went absolutely wild for her sexy and beautifully visual performance.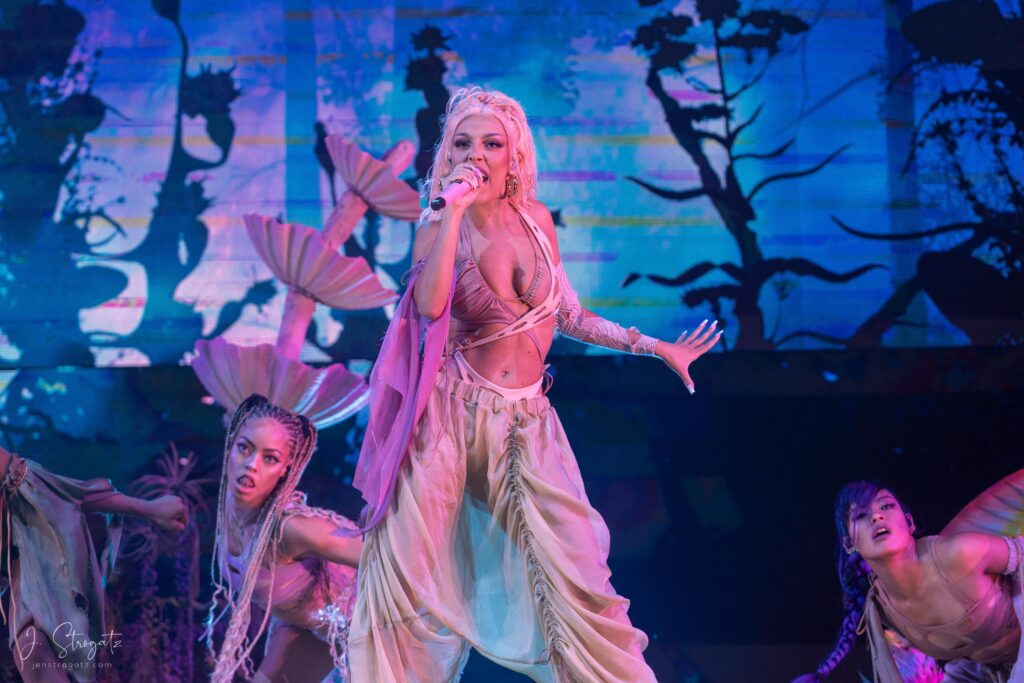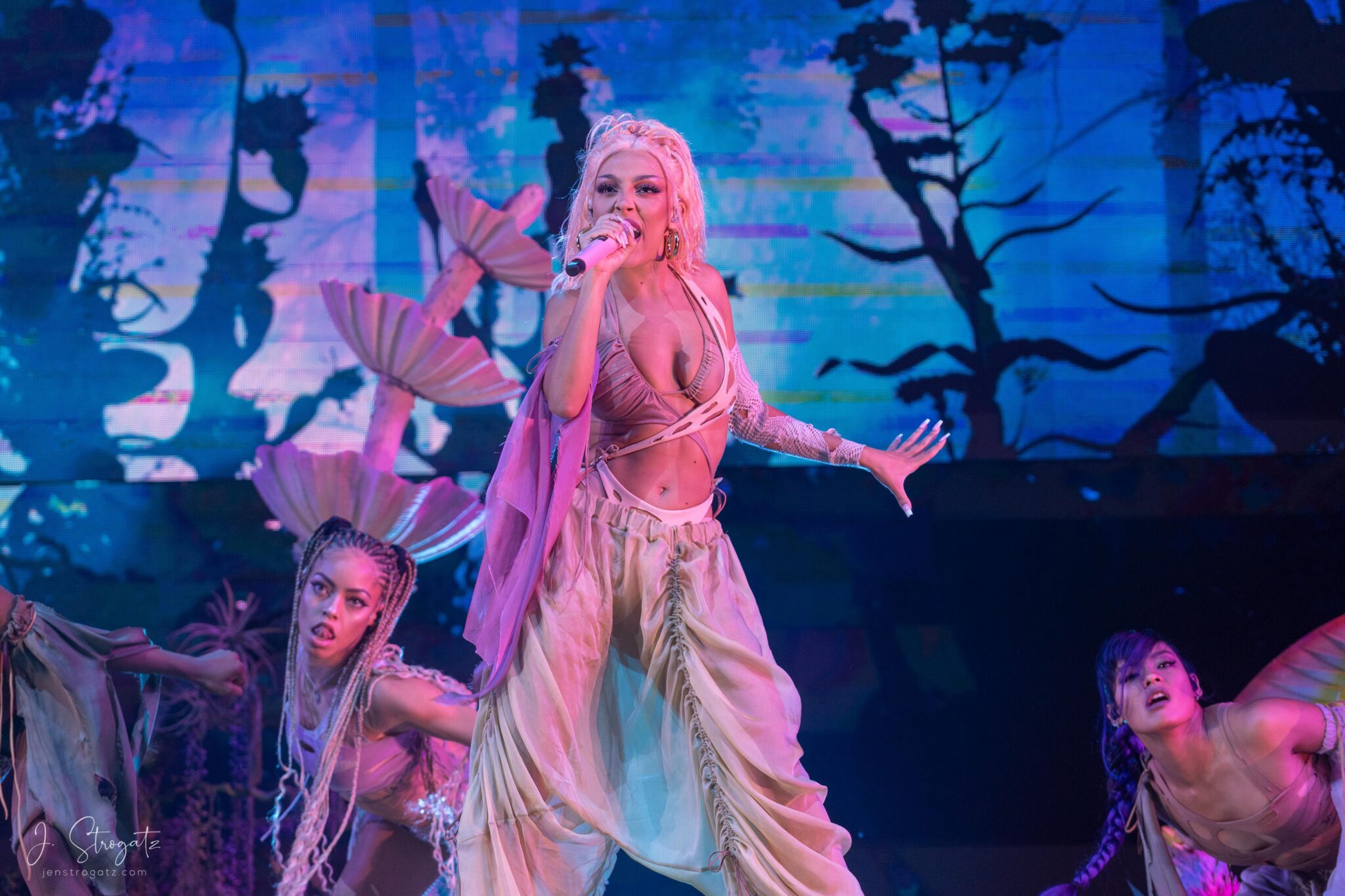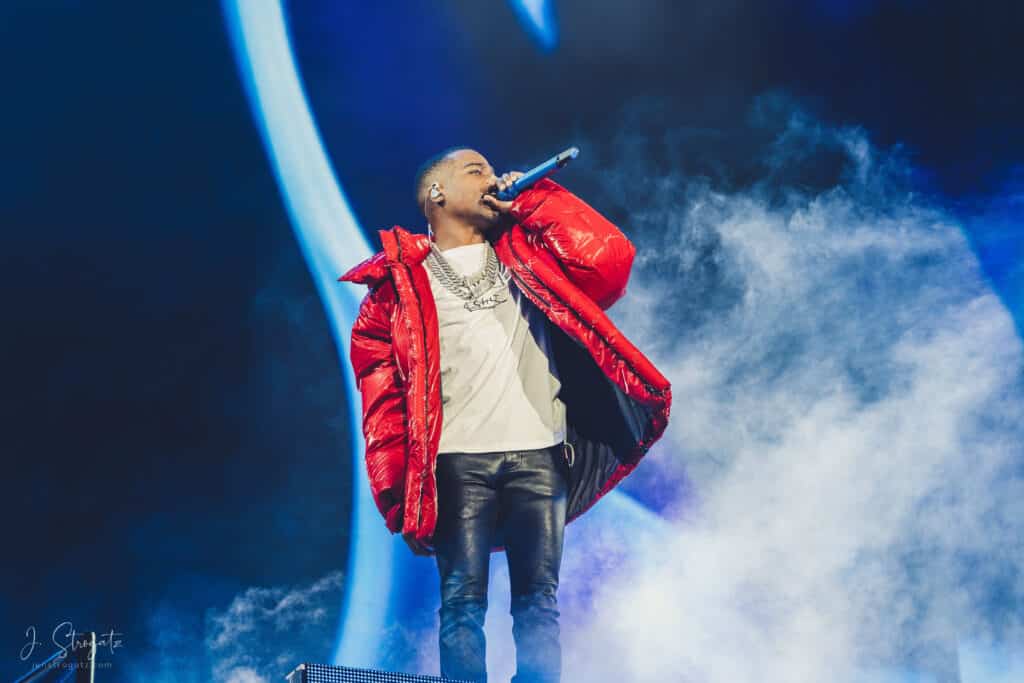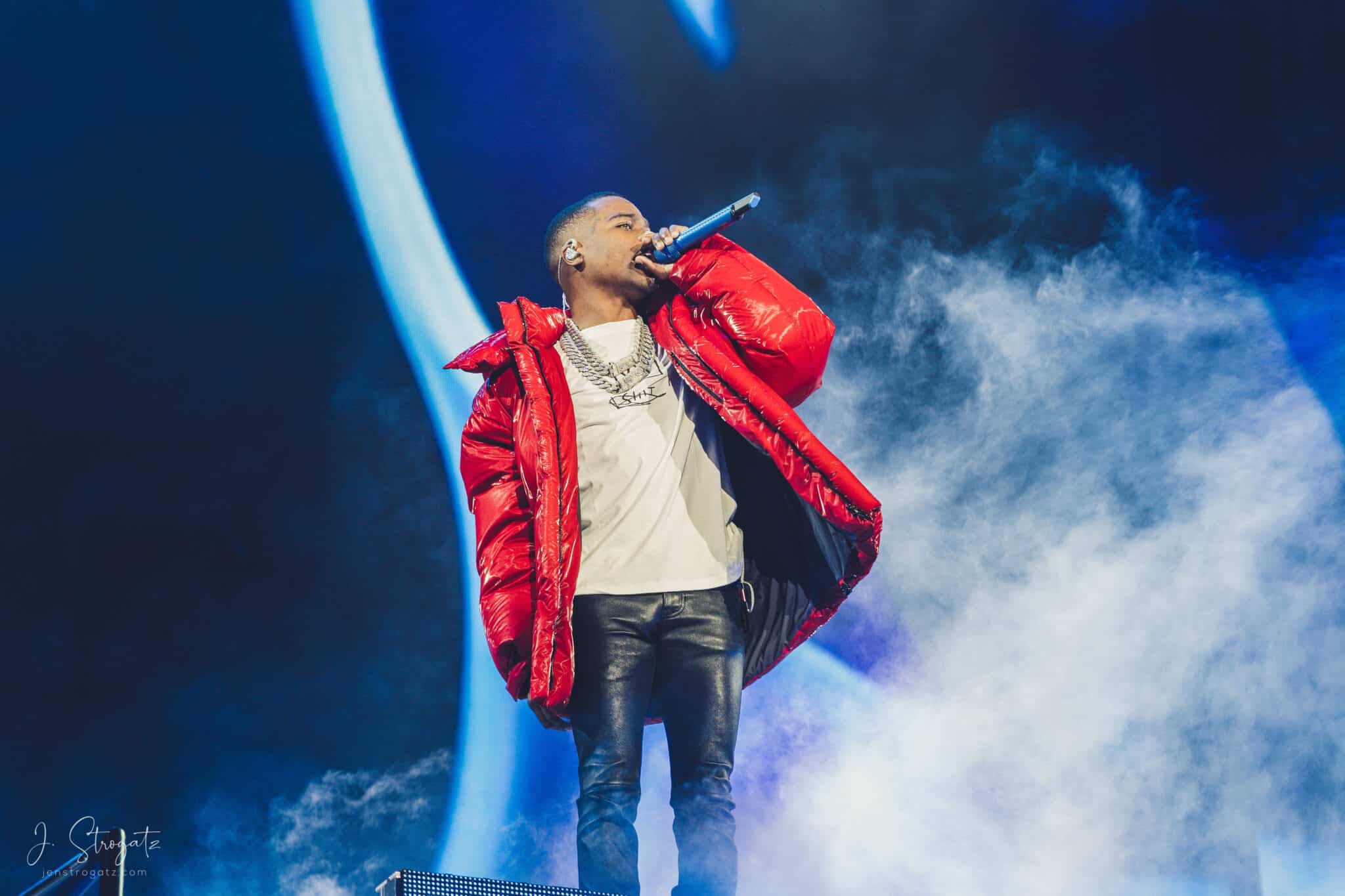 Made in America was the first festival-headlining performance of the year for Justin Bieber. The Biebs wrapped Sunday's festivities with an all-star performance. Justin Bieber delighted his swarms of fans by bringing out surprise guests in the form of Chance the Rapper, Don Toliver, Wizkid, Beam, The Kid LAROI, and Quavo.
Ensuring the health and safety of the festival's attendees was a priority this year and Made In America added some additional measures. Ticket holders were able to download Clear's Health Pass ahead of time to use for a safe and efficient entry into the event. And for anyone who required additional COVID-19 testing, Dr. Farber and Baker Street Health and Human Performance led on-site testing efforts.
Made In America knows the Philly love of speed! It isn't just a show, it's a festival. It isn't just a music festival, it's a 2-day cultural experience. Made in America did not disappoint – it was an experience to remember. At least until next Memorial Day weekend… So here's to another successful year for Made in America in our fine City of Brotherly Love (And Sisterly Affection)!
We can't wait to see what MIA has in store for us next year on the Parkway! 🥂
Relive the fun through our image gallery below!
Photos by Jen Strogatz