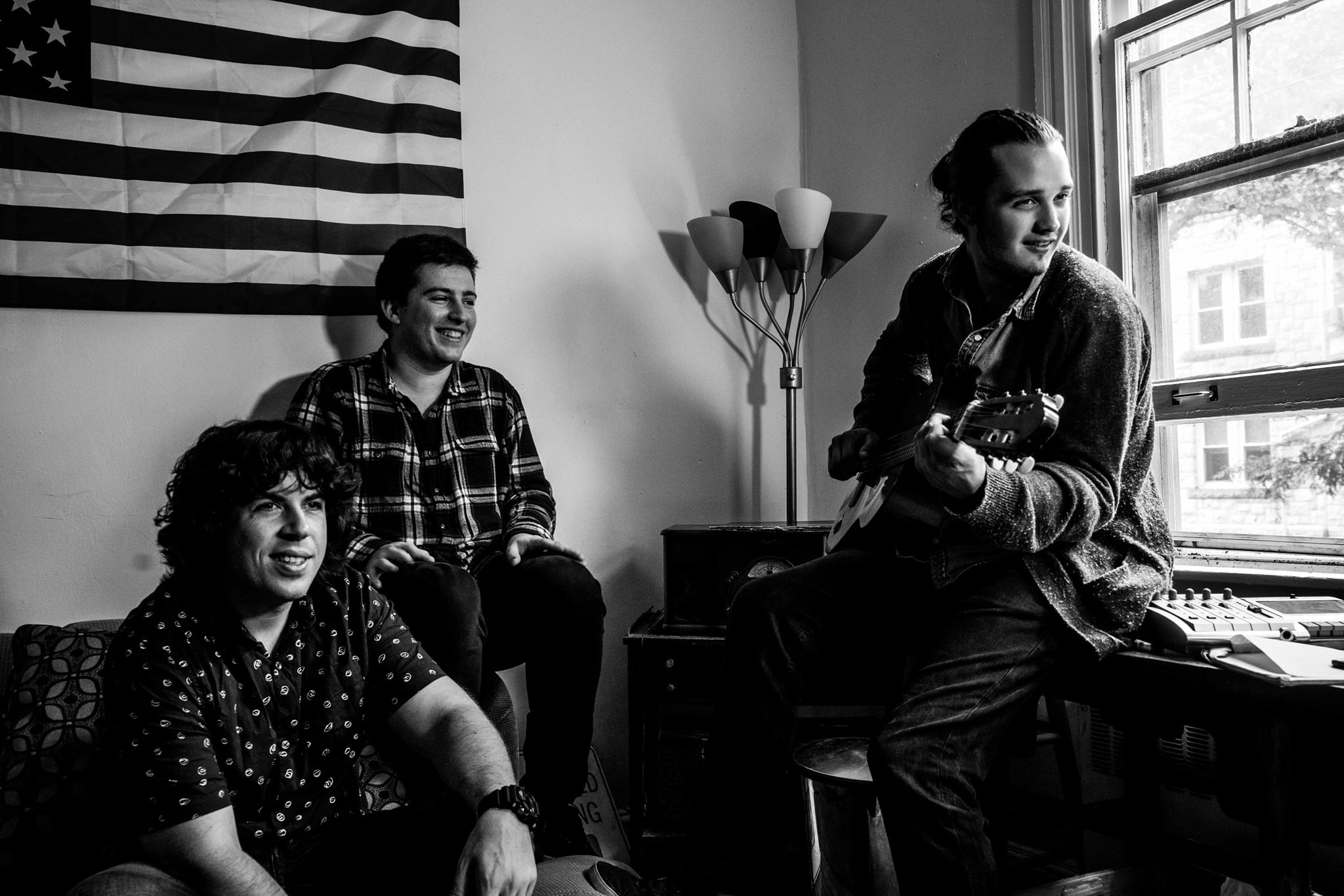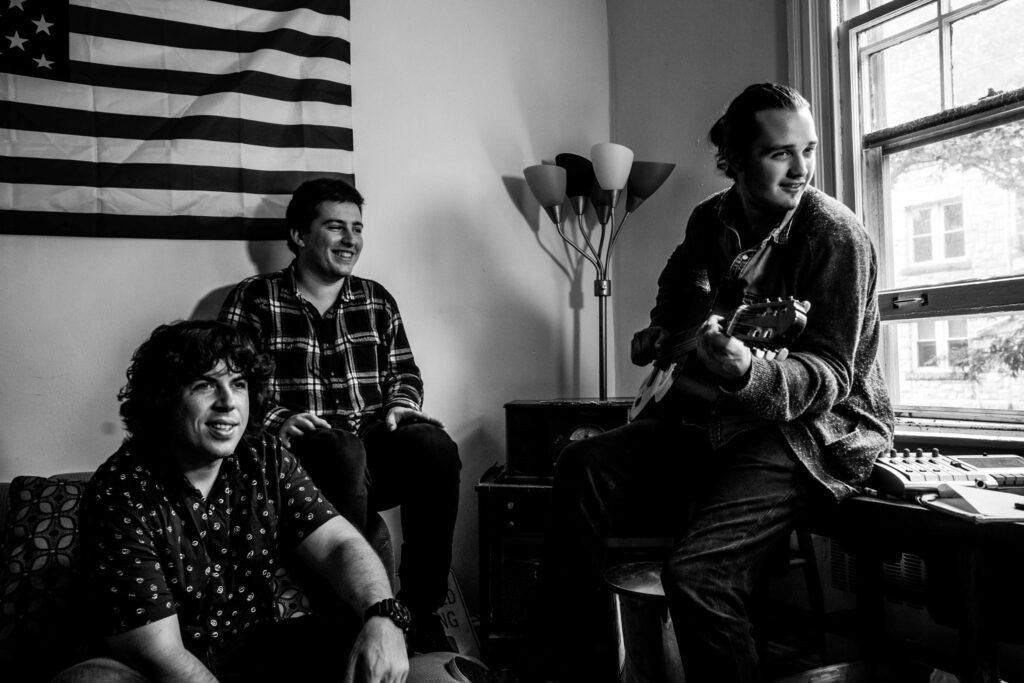 By Phila Globe
The Grape Room's favorite house band, Knightlife, are switching gears. During COVID, Bruce MacKnight, Rich Giduck, and Anthony Angelina hit the reset button on Knightlife and formed, Ourobors, a band reflective of their live show arrangement and passion for recording. Check out our sit down interview with the guys below:
Introduce yourself to the world, who is Ouroboros?
Ouroboros is a concept – a symbol of infinity.Ouroboros builds upon our previous experiences as performers and musicians. In many ways this project is a culmination of our collective work throughout the years. So many skills have been refined and this band lets them freely shine through. Ouroboros is an invitation – please join us on our journey.
What is the difference between Ouroboros and Knightlife? How do you differentiate the two projects?
Ouroboros and Knightlife are the same – in the sense that Bruce MacKnight, Rich Giduck, and Anthony Angelina spearhead the project. But, Ouroboros is a cinematic journey. The project began as a musical-concept record. Think Rocky Horror Picture Show… but in a place long ago and a galaxy far, far away. A ever-present question for Ouroboros is as follows: "is it the beginning, or is it the end?" Does this band represent the beginning of something new, the conclusion of a near-decade long journey… or is it indicative that there never will actually be a beginning or an end?
Why was there a need to separate the identity of the two bands?
Change is healthy. Ouroboros operates in a fundamentally unique way. Ouroboros is a self-produced project.Though, arguably, Knightlife's first two records "Forever Fight" & "Let Us Escape" were also self-produced because the illustrious Aaron Van Allen both sang and produced those records. But, Ouroboros is symbolic of resource-sharing. With the assistance and support from Aaron, Knightlife was given the tools to transform and mold into Ouroboros. The entirety of our upcoming record was recorded in a basement using an old i96 avid interface and hammy-down Mac (WHICH MORE THAN OFTEN HAD EXTREME DIFFICULTY CO-OPERATING!!). We gradually put the space together – adding valuable pieces along the way. It would be categorically invalid to say that the record we created was a Knightlife record – it doesn't work or feel the same way.
Are there any different musical themes or dynamic shifts in Ouroboros vs Knighlife?
The first major release from Ouroboros, titled "Dark Places," is a tale of adventure, discovery, and hurt. Knightlife had been hoping to capitalize on the side one/side two experience of listening to records. What a thrill it is to turn over the record and hear what is on the other side. Side one of "Dark Places" deals with a Traveler – someone on a mission to seep and sustain life from things not rightfully theirs. Met with fierce challenges, this Traveler meets his doom. The Traveler finds his "stinkin' plot of ground" but with that he recognizes that his journey will not go unnoticed – for what he did, good or bad, happened. Side two of "Dark Places" deals with another Traveler – but this time focusing on grief and experiences of profound loss of loved one's and love itself. Postulations can be made regarding the relationship between these two characters. They are neither related nor separate. As human beings, we go through times of exploration and adventure. We also deal with introspective demons that arise as we deal with shifts in our "mission." One thing that Ouroboros is concerned with is capturing the experience of love – self-love, love for each other, and love for love's sake. We would all be remiss if we did not reference the great Van the Man for influencing our approach to creating this music.
Your band's focus has always been centered on live performances, how have you been keeping busy during Quarantine? Have you adopted any new live stream techniques?
We are on Twitch. We'd like to do more streaming. It's been challenging to generate a consistent following for our streams. We'd be thrilled to see more people pop in now that the curtain has been pulled back on our true identity… if it wasn't already self-evident. We are proud to say that we helped during the #SaveTheNail initiative. We are exploring other fundraising opportunities in the future. Hopefully, as we have been saying for a year plus, Ouroboros is coming to a world near you… but safety is our paramount concern. It was very challenging for us to accept that "gigs" were no longer a thing. That was something we self-imposed, we actively stopped pursuing opportunities for our safety and the safety of others.
What can we expect from Ouroboros in 2021?
The absolute best indie-musical-concept record you have EVER experienced. "Dark Places" is raw and emotive. We hope you enjoy it. Release date is May 7th.
Instagram
Twitch