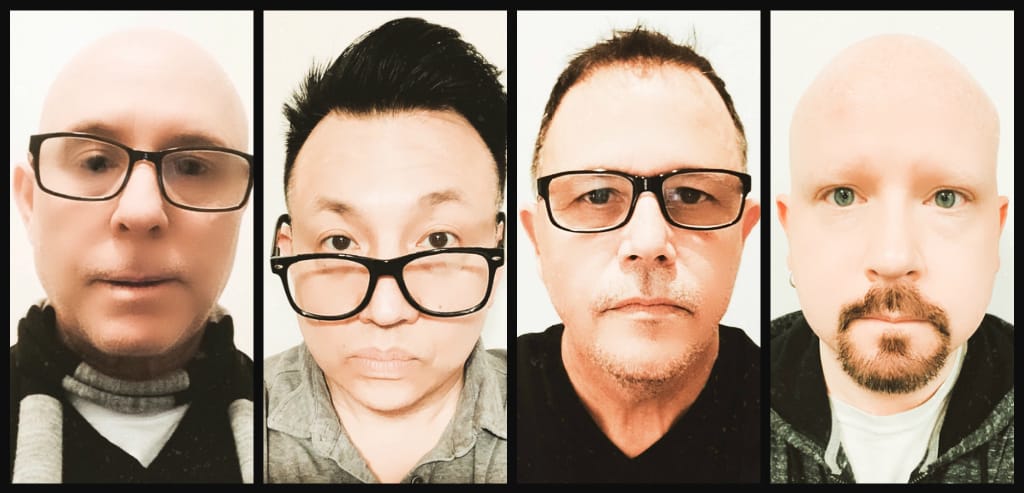 By Phila Globe
Today, December 4th, The Caulfields release their version of the Captain and Tennille classic, "Love Will Keep Us Together."  And as 2020 comes to a close, this upbeat, fun and danceable version reminds us that love can and will keep us together as we enter 2021 with a new President, Vice President and a vaccine for the Global Pandemic.
"We had planned to spend a lot of 2020 playing shows to celebrate the 25th anniversary of our first album on A&M, says John Faye." "But, of course, 2020 had other ideas, and it was looking like the year was just going to be a wash. Then the idea came up to record "Love Will Keep Us Together," which was the one cover song we played on tour in the 90's, although our version back then was a tad grungier. At first, returning to the studio was just a way to keep our own spirits up, but then it dawned on us that we could use the recording to do something more, which is when the idea of releasing it as a benefit single came up. Philabundance is a well-loved organization that does a lot of good for people, especially this time of year and especially now with the current state of things. It's the perfect cause to attach to such a feel-good song.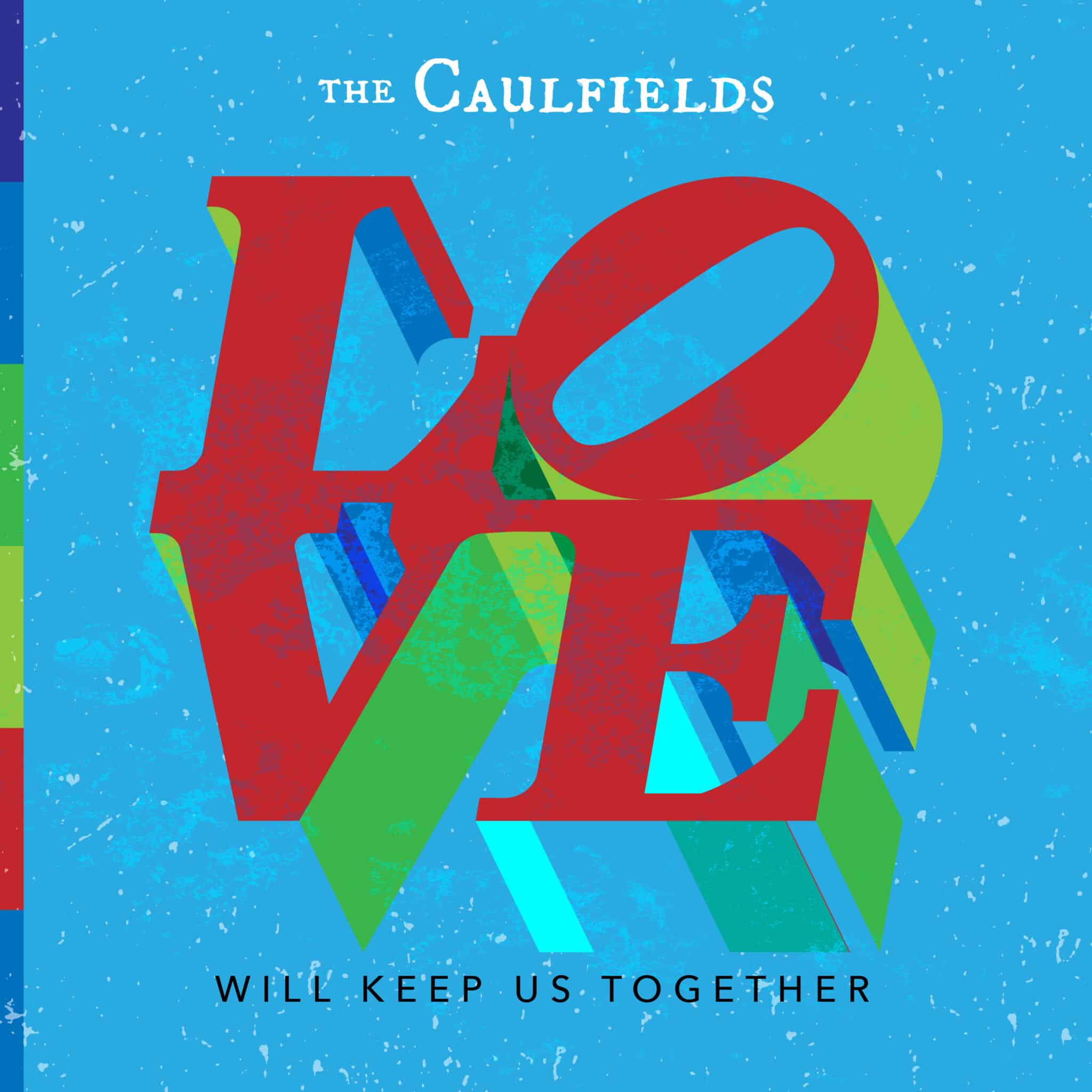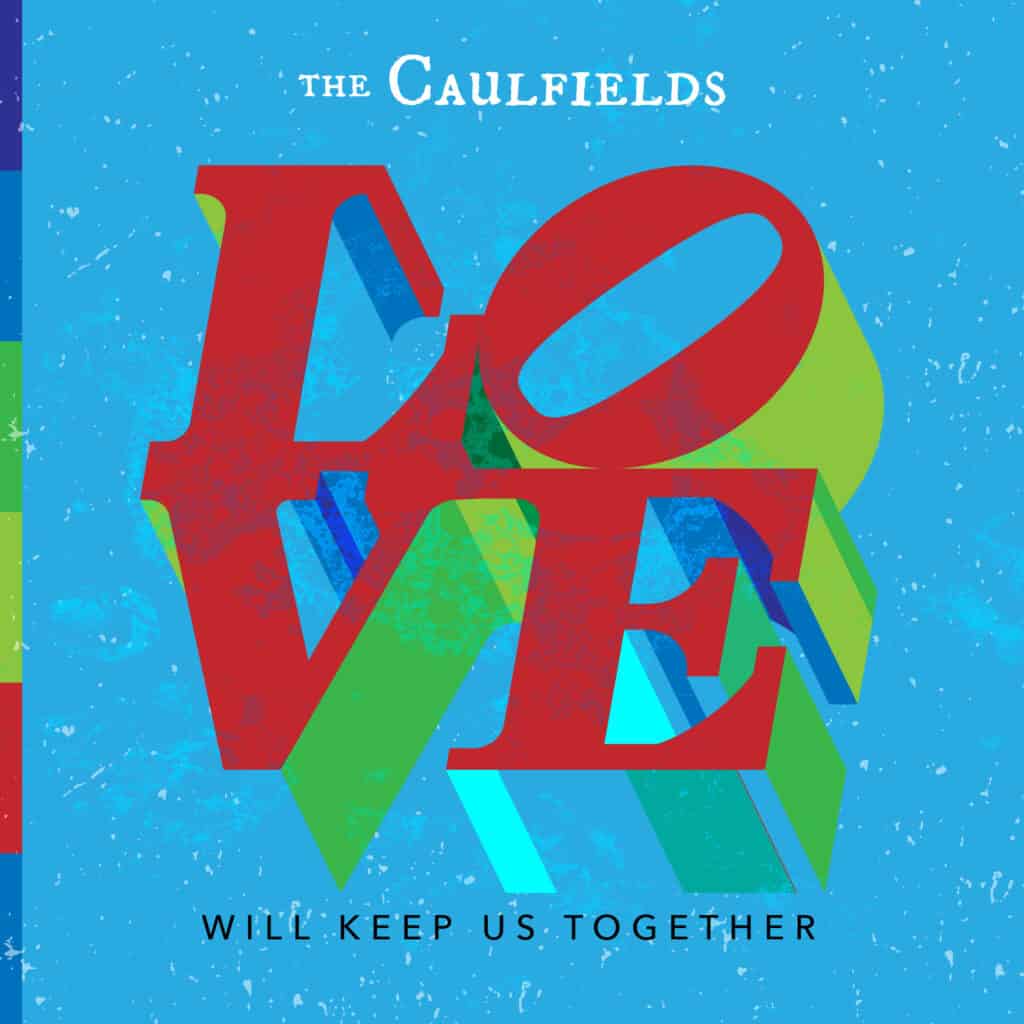 Donate Directly to Philabundance HERE.
In celebration of the release of "Love Will Keep Us Together,"  The Caulfields will be performing a free live stream event at align.Space on Tuesday, December 8th at 7:00 PM EST.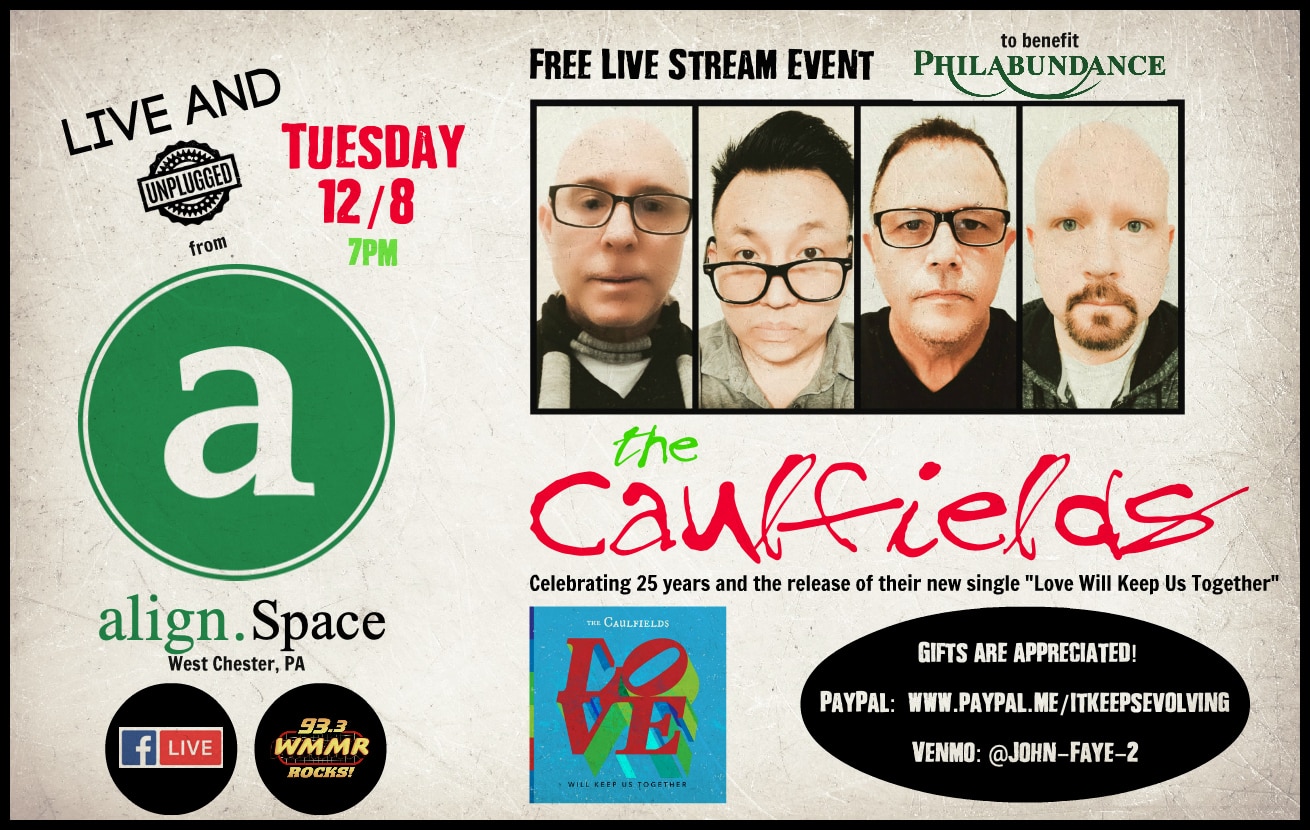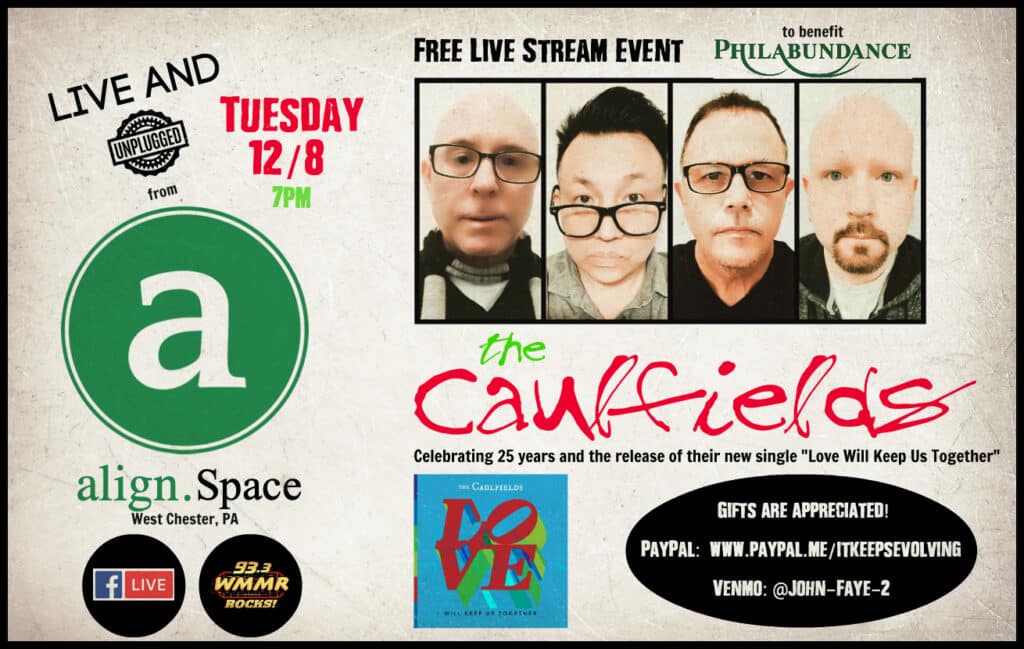 For more on The Caulfields' and for their full discography, click here: