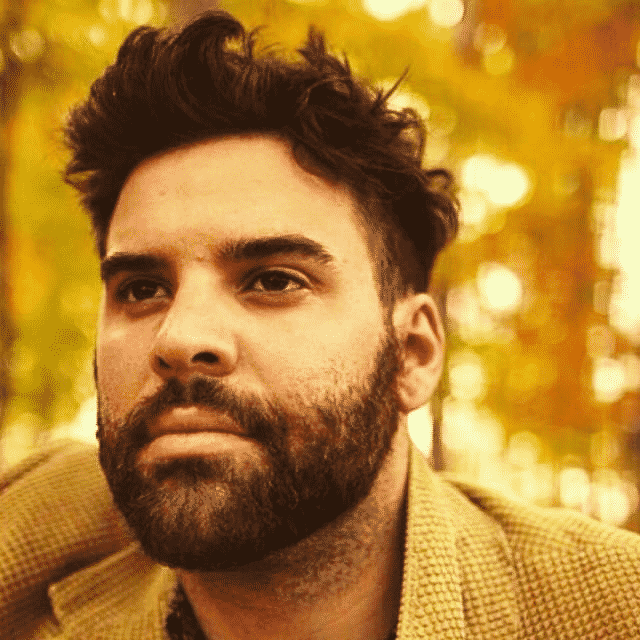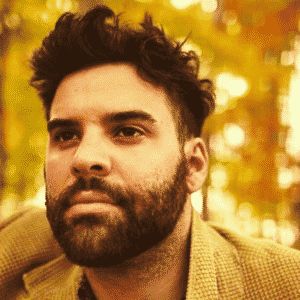 Nik Greeley is known for being arguably the best frontman & performer in Philadelphia, and just in the last few years has established himself as one of the most entertaining & hard working musicians in the area, often being compared to the likes of James Brown, Joe Cocker, and Jim Morrison. Check out his latest single "Can't Explain" and learn more about Greeley through his Dispatch interview below.
Dispatch From Around the Globe with Nik Greeley
How has your 2021 been so far?

This year has gotten off to a great start, and I'm looking to set the tone for the rest of the year, and in general moving forward with my own personal life & The Operators. I'm so excited at the feedback we've gotten from releasing the first single "Can't Explain", and also thrilled that our second single "Hold On Me" got to be part of The Philly Holiday Album's second compilation for Valentine's Day, Philly Loves You, which 100% of the proceeds all have gone to our fam over at Ortlieb's to support them during their Winter Fund Drive. And, on a personal note I started exercising for the first time in 15 years every day, and I lost 30lbs! I walk 10 miles+ everyday, I'm about to reach a new goal of 500 miles in a few days, and by my birthday in April I will have walked 1,000 miles. I'm actually trying to get in touch with Michelle Branch's agent to see if I could hire her to come play when I officially hit my 1,000th mile mark. I'm trying to plan it so I'm walking through the doors of Reading Terminal Market, and she's there and starts playing, and all my friends are there too & bandmates, and then we all go have a really delicious DiNic's roast pork sandwich together.
What Philadelphia Local Venues Should We Be Supporting?

ALL OF THEM!! Seriously though….but I have to give a big shout out to my home at Ardmore Music Hall, where I have worked now for the last 4 years with a staff that I consider family. We cannot wait for people to see our newly renovated room, which has been unofficially/officially dubbed "AMH 4.0". Lots of great livestreams + limited capacity shows on the way, while we continue to focus on providing the best experience for band & audience, while ensuring everyone is safe & comfortable in the beautiful confines of this new room. I also have to give another big shout out to Ortlieb's, and have to ask everyone reading this to please go to this link & if you have the means, please donate & support this venue that means so much to this community. All of our venues mean so much to us here, and we're all still feeling the sting of losing Boot & Saddle, and we absolutely can't let something like that happen again. We need to rally, and we need to do whatever we can, always.
What Philadelphia Local Restaurant Should We Be Supporting?

ALL OF THEM!!!! – sorry to repeat myself, but just like the amazing community we have for our music & arts, Philly is blessed with an incredible food culture that has gotten better & better throughout the years, and as a lover of all things food, a really enjoyment & something I always look forward to as a Philadelphian trying new spots & going to my favorites. I have to give a big shout-out to our team over at Ripplewood Whiskey & Craft and 118 North who have done an unbelievable job during this time serving the community and providing great food. For me personally, I really look forward to going back to Silk City Diner for the first time, and sitting down at the counter to enjoy a great meal again. It's the little things, please support all our amazing local businesses in the city, they are the lifeblood of it all!! 
When Quarantine is over, who do you want to perform with?

There's actually a big show that I wish I could share with y'all but has to be hush-hush until this coming fall (fingers crossed)!!! There are actually a few things lining up right now I'm excited about. I'd like to keep opening up for heroes of mine. Supporting P-Funk, Shuggie Otis, Robert Randolph, etc. was a big deal for me, cuz I've looked up to all those guys and have seen them all in concert before playing with them, too. Dreams coming true, always a special feeling. And, I really can't wait to play with my Funk n' Bowl family over at North Bowl on Sundays again. Just the absolute best time, with the absolute best music & jams, and I just love seeing my best buds & hangin' with our special community. I will definitely cry when we're all back together, and I will also devour a massive plate of tater-tots, a North Bowl staple.
What's Your Favorite Jawn?

My favorite jawn is walking around the art museum, along the Schuckykill Trail & Kelly Drive, listening to music in my headphones, and zoning out. Getting into this meditative state where it feels like I'm walking through my mind & my thoughts, and allows me to open myself up to new creative ideas musically & artistically. It allows me to connect with my inner-self & eases my head, getting more in touch every day with my body & spirit. I also really love a good sandwich jawn, with a pickle on the side, always.
Listen to Nik Greeley and the Operators on Spotify:
Facebook
Instagram
Spotify