Culture
Black Owned Maker Shop In No Libs Reopens For the Colored Girls Museum
|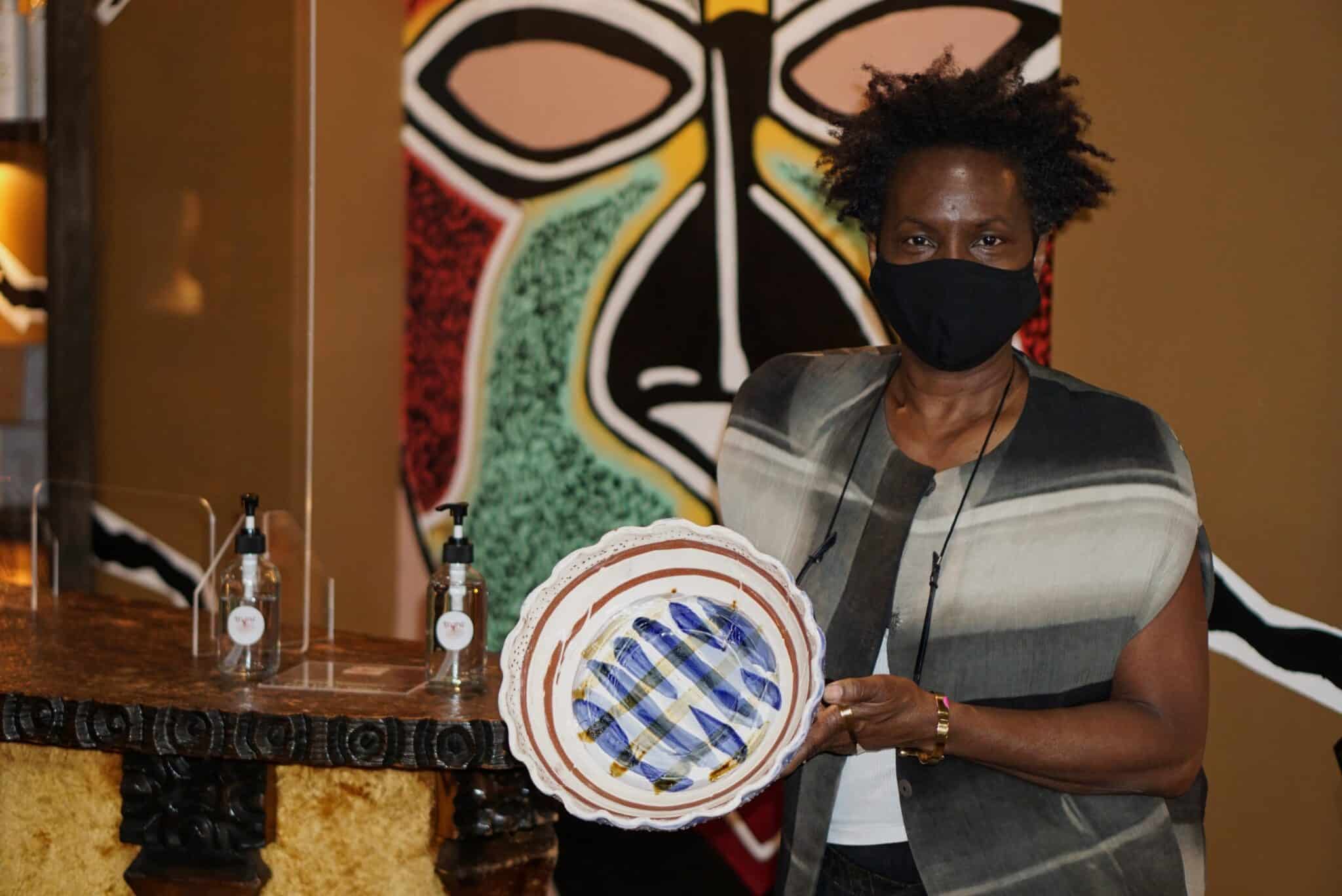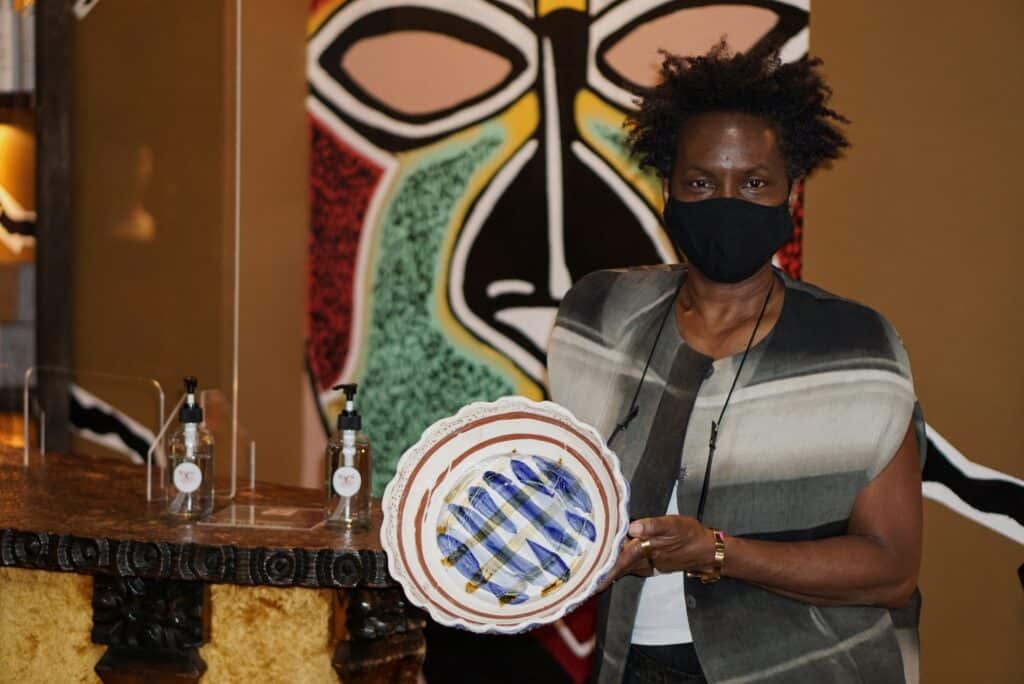 Philadelphia's Black Owned Maker Shop Trunc In Northern Liberties Reopens For the Colored Girls Museum
Philadelphia, PA – Trunc (929 N. 2nd Street) is back open for business and hosting a special fundraiser for The Colored Girls Museum. Philadelphia's only black-owned, veteran-owned and female-owned maker spaces and retail shops are now reopened for business in the heart of one of the city's hottest neighborhoods, Northern Liberties. The store opened in 2018 and after a full year of sales in 2019, was set to have a record year in 2020 when the global pandemic shut down all retail shops in March. After months of being closed, retail shops like Trunc are back open and opening again in Northern Liberties Business Improvement District. Trunc is open to start with in-person hours Fridays to Sundays, from Noon to 5:00pm, with a ten-person shopping limit, masks required, ample sanitizer (and other precautions). Trunc, like many other stores, was forced to pivot during the COVID 19 crisis, and now has taken their store online which is a brand new business direction for owners Dorothea Gamble and Dagmar Mitchell. As a way to give back and get back to a sense of the new normal, Trunc is featuring a new exhibition inside and sale of ceramics specially made by artist Dominique Ellis of Dellisdesign. Over 20 pieces are on display and for sale that were handcrafted for Trunc – with 50% of the sale of these pieces being directly donated to The Colored Girls Museum.
"After our first full year of being in business in Northern Liberties we were positioned to have a banner year," said Gamble. "The shut-down due to COVID 19 was understood and necessary but really hit us extremely hard as a black owned, women-owned small local business. We were not set-up to sell online. Not only did this impact us and our livelihood and amazing vision, but it really affected all the artists we support and work with who don't have their own spaces and retail outlets to sell through. We are cautiously excited and happy to return to what we love doing – and fulfilling our mission. We not only wanted to open and open safely, but we wanted to give back and continue to offer new works from makers in the greater region and beyond."
Trunc opened on North Second Street in the fourth quarter of 2018. After the first full year of sales as the only black-owned, female-owned, veteran owned small business in the region, the duo had a very successful January, February and early March positioning them for greater things in 2020 and their second year in business. The global pandemic shut down their business after this record-breaking period and the loss of revenue hit them and their artists/markers. Trunc officially reopened – with caution – with curbside pick-up in early September. Now, as of this week, Trunc has fully opened the doors for indoor shopping during Fridays to Sundays, from Noon to 5:00pm. Masks are required of all customers. Socially distancing inside is a must. Ten people are allowed in the shop at one time.
Before this time, Trunc owners never said never to online sales, but it wasn't in their vision for the immediate future. Now, during COVID and these uncertain times, as a retail owner and a supporter of local makers, going online almost seemed like a must. They used their time during the shutdown to research, learn and build their online store – which they are adding to every week! While they are opening cautiously and launching their online store, the owners wanted to get back to normal – or the new normal. They continued to add new pieces and artists – including a new collection with a social mission in mind.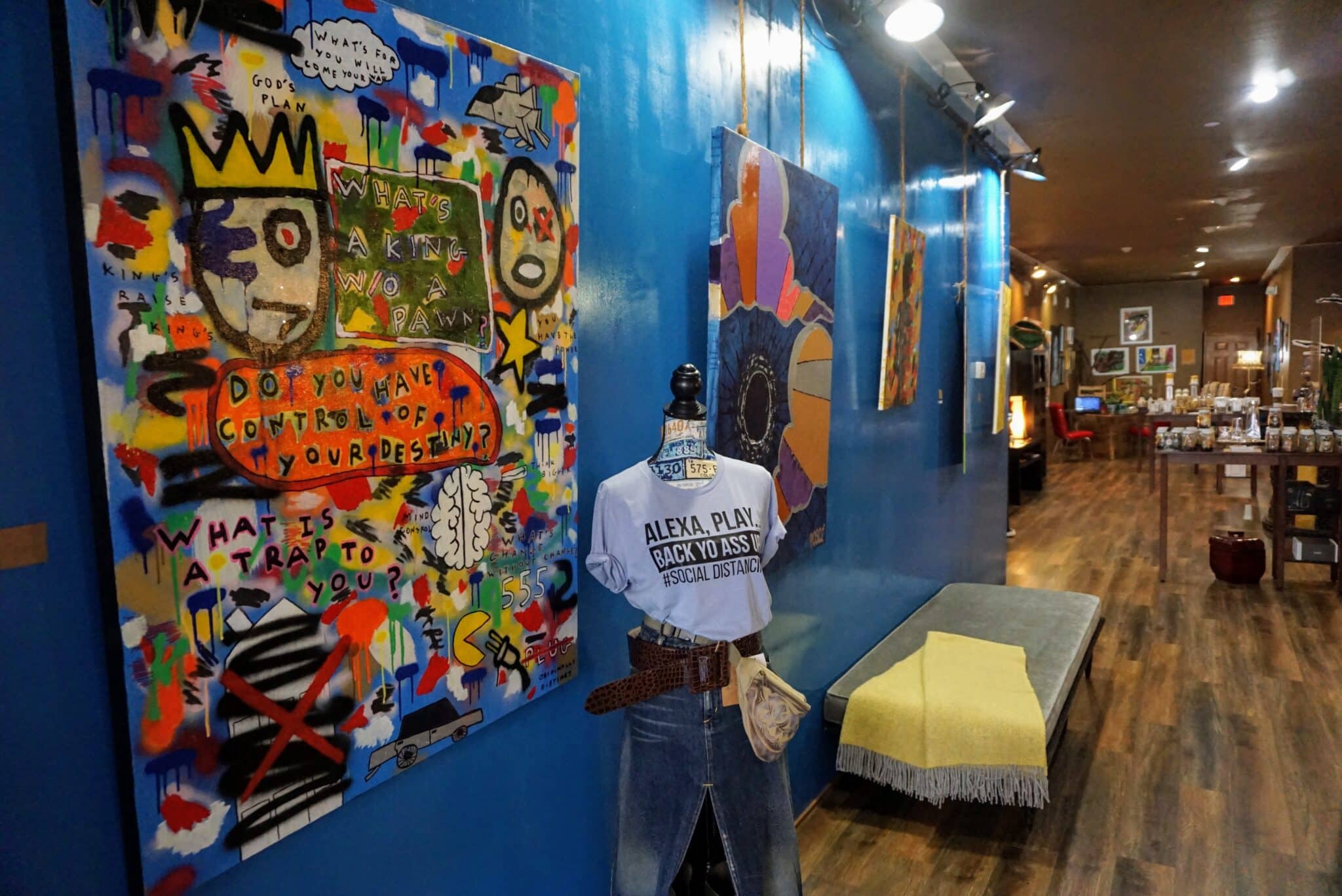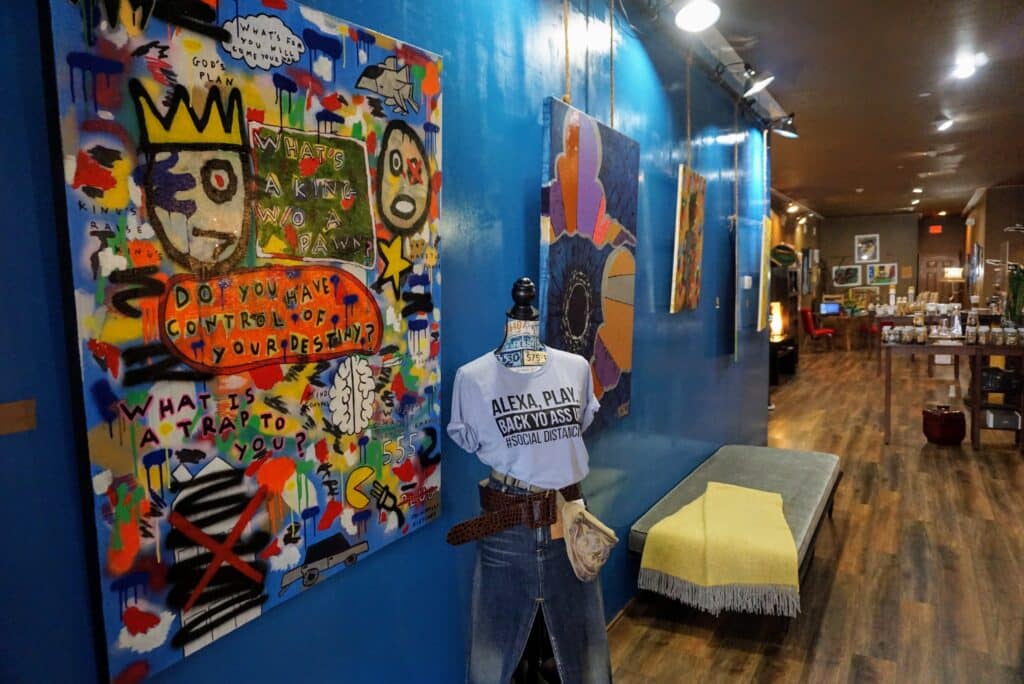 Right now, on display and for sale, Trunc is hosting ceramic pieces by artist Dominique Ellis of Dellisdesign where 50% of all proceeds will go to support The Colored Girls Museum. The Colored Girls Museum is a memoir museum, which honors the stories, experiences, and history of ordinary Colored Girls. This museum initiates the object—submitted by the colored girl herself, as representative of an aspect of her story and personal history, which she finds meaningful; her object embodies her experience and expression of being a Colored Girl. The Colored Girls Museum is physically headquartered in the historic neighborhood of Germantown in Philadelphia, an area renowned for its complement of historic buildings and home
For the owners of Trunc for this benefit, it was important to support a local artist and maker, continue to present new works, and support their community – and especially another organization of color.
Mitchell said, "No matter what is happening in life, if you have the ability to support the community and give back you should lend a hand and help out on a larger level. We are just getting open but we felt it was important to support another organization of color – especially during this challenging year. The Colored Girls Museum is also a non-profit and we want to financially support them and bring them to the public's attention. All non-profits need help right now too. Whether you buy a piece, support them direct, or support a non-profit near and dear to your own heart, we all should be thinking ahead, doing what we do and doing what we love, and supporting organizations that support the community (even if in a small way)."
Dominique Ellis' visual practice and research investigates global craft traditions, architecture and history. Her interdisciplinary practice explores storytelling through oral history, documentary photography and installations examining urban blight, social change and nostalgia. Her recent research interests are focused on the economics of craft, industry and family in the past century.
The fundraiser for The Colored Girls Museum is happening now through at least October 31, 2020 – if not into the fall. Other benefits and new artists are being explored for the fall and into the holiday season – with details to later be announced.
Additionally, Trunc is a proud participant and founding retail partner in the new Artists at Work Exhibition by the Northern Liberties Business Improvement District. Artists at Work kicked off last week with live and in person demos in the window by artists Alec K Rogers and Dindga McCannon. The duos artwork remains on display in the front of the store through at least the end of September. Trunc has already signed on to support and participate in future Artists at Work Exhibitions with the NLBID. Stay tuned for coming info as NLBID looks to expand Artists at Work to future months and as the BID explores turning the successful program into an ongoing event series.
ABOUT TRUNC:
Mission – To make available environmentally conscious, handcrafted and locally made jewelry, apothecary, home furnishings accessories, clothing and art to Philadelphia by becoming a premier destination for the arts and culture community. We will create jobs and contribute to the success of or community.
Who We Are – Trunc celebrates creativity in all of its modern meaning. We only carry what speaks to us. We choose makers that are relevant with a point of view and a great story, makers that aren't afraid to do something different. We search hard for makers that can create tomorrow's icons and heirlooms. Makers that produce product that are beautiful and functional
Why We Opened The Shop – We wanted to tap into the makers that create in their spare time,that are students or just starting out. We wanted to create a platform for these artisans to show their craft. We wanted the look of an art gallery and the ability for the customer to buy anything in the shop.
For more about Trunc, visit trunc.net, follow Trunc.net on Facebook, or follow TruncArtisans on Instagram. For more about Artists at Work and the Northern Liberties Business Improvement District, visit explorenorthernliberties.org.