Premiere
PREMIERE New Release "I Am Kyrøs" From Lia Menaker
|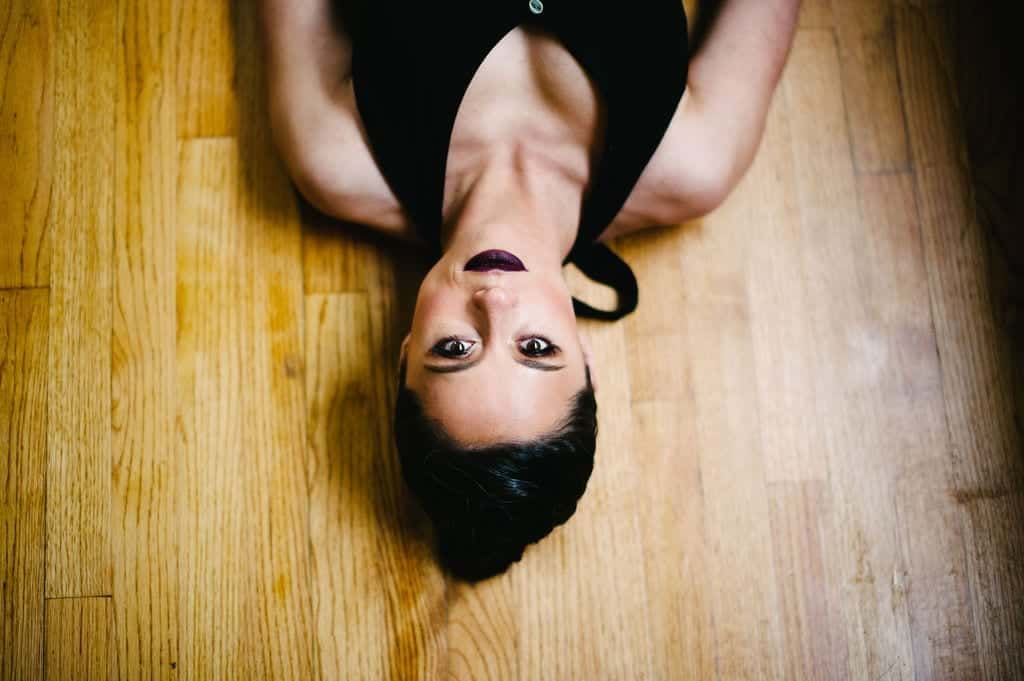 I Am Kyrøs From Lia Menaker
By Tyler Asay
When Lia Menaker first announced her new EP, she was performing under a different name: Kyrøs. The word has a couple different meanings; Greek for "time," "lord," or "the right moment." The EP was originally titled Stranger, but as Menaker said on her Facebook page, "In this difficult, yet also quiet time alone with ourselves, many of us are re-examining and reflecting on who we are, how we want to live, what truly matters, and what we want our lives to look like."
The EP itself (re-titled I Am Kyrøs and released under Menaker's real name) deals with identity as a construct and what it means to be a human being. It makes sense for Menaker to question how these songs should be presented when the meaning behind the music reflects that exact idea. "I'm a stranger in my own skin," Menaker sings on the (original) title track, "Stranger." Her identity is at war with itself: in modern times of technology and virtual communication, does one choose to embrace our digital persona or push forward as a child of the Earth?
Musically, Menaker's sound could be described as "virtual R&B." Her influences are both modern and timeless; like the loop-driven swells of Tune-Yards and electronic glitches of Radiohead's Kid A, with her vocal delivery mirroring soul greats such as Nina Simone and Amy Whinehouse. Opener "All My Life" opens the door with ambient textures and Menaker's drifting croon. "Under the vines we've grown to shield us from weakness," she sings, "Inside the fort we've built for safe keeping."
Menaker searches throughout this music, with echoing piano chords lighting the darkness. "Some Kind" brings back some of the jazz influence from her earlier work, while still incorporating the electronic direction she is headed in, and "Imprinted," which was released earlier this year as a single, samples recordings of spiritual leaders Ram Daas and Ekhart Tolle talking about "the ego, and suffering, and letting your senses take over your perspective of yourself and reality."
While many of the songs on I Am Kyrøs find Menaker diving deeper into the abyss of an ever-changing world, her decision has been made. Closing track, "To Be Human," pitches down her vocals, like a ghost inside a machine. It's the key track of the EP that finds a balance within that original question: that one can embrace both sides of their identity and use it to their advantage. Menaker can be herself and also Kyrøs, like two sides of the same coin, creating an identity that is all her own.
Find Lia Menaker Online Here:
Website
Facebook 
Instagram
Spotify
---
More about the Author: Tyler Asay is a music writer & musician. 
He is the singer/songwriter for indie-rock band, 
The Tisburys and can usually be found at Main Street Music or Dawson Street Pub. 
Bruce Springsteen is his hero. Twitter / Instagram